Too Faced's Funfetti collection is now available on HSN and we can't contain our excitement
What has to be one of the most long-awaited makeup releases of the season is finally here, and get this — it's not sold out. Creator of all things adorable and nostalgic, Too Faced has finally released their Funfetti collection on the shopping network HSN, and we're pretty freakin' excited. Why? Ummm, because our boy Jerrod Blandino has been teasing this for months. On top of that, this isn't just another release that we're buying purely off hype and packaging (that was the past, okay?) The Funfetti palette has twelve NEW shades. Be sure to drop that factoid when someone asks why the hell you need yet another palette.
Look how cute and whimsical this collection is?
And while you're at it, pleasantly remind those makeup haters that the Funfetti collection includes the Funfetti Love Flush blush, Funfetti lip gloss, Better Than Sex mascara, and an adorable flat kabuki brush. If you really wanna rub it in, let 'em know the mascara is FULL SIZED.
We're swooning over collection.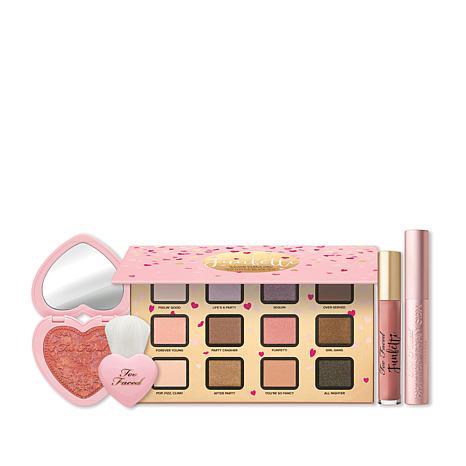 This brush is too cute for words.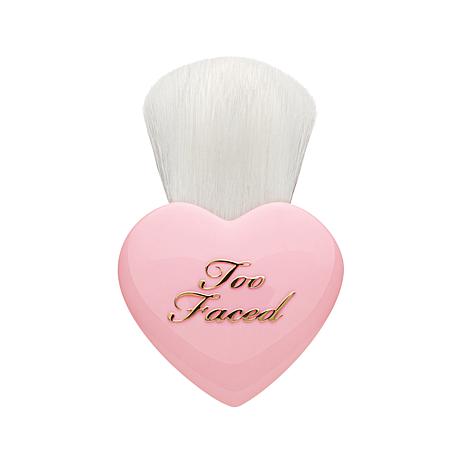 This mascara gives our lashes length and volume. What more could you want?!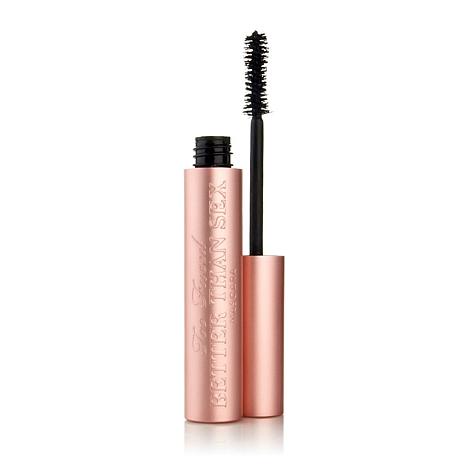 We need this on our vanity now!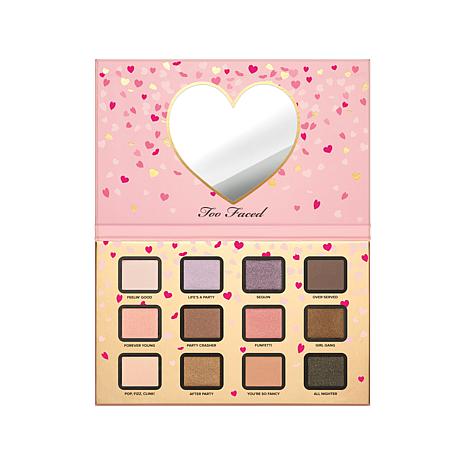 Can't wait to rub this all over our cheeks!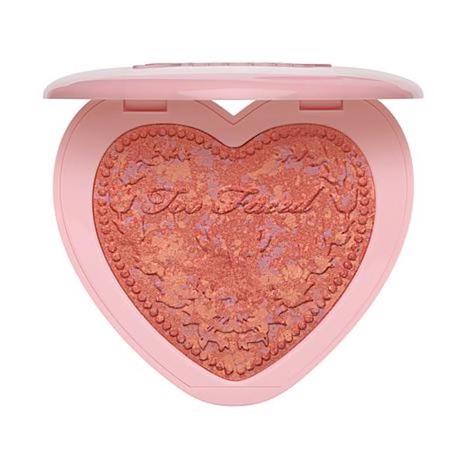 We're going to turn so many heads and stop traffic with this gorgeous lip gloss.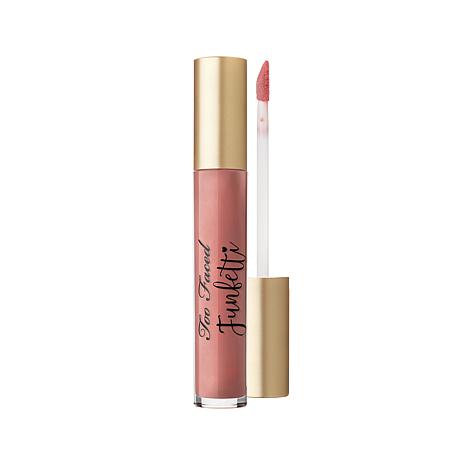 Hey, don't stress yourself. If you can't get them to understand why this is a HUGE deal, especially considering the entire set is $55 on HSN right now, and not like sold out and listed on eBay at some outrageous price, then is this person even your friend?
via giphy???
via giphy???!
via giphyNow, treat yourself to some Too Faced Funfetti stat!