Too Faced teased a sneak peek of a palette made for a doll and we are SCREAMING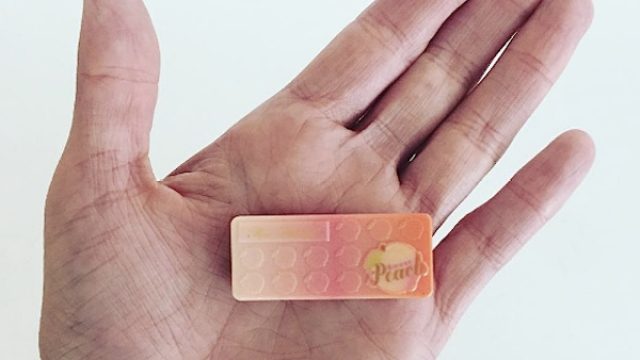 Confession: Sometimes I buy travel-sized beauty products with no travel plans whatsoever. I buy them because they're cute.
Have you seen the mini jars of Vaseline?
Or the mini Benefit Hoola bronzers?
https://www.instagram.com/p/BH-LuYahev-
And the tiny MAC Fix+ spray that has literally stolen my heart?
https://www.instagram.com/p/BJXMTzSDBmT
If you're like me and bought the mini BeautyBlender for its cuteness alone, you're gonna freak out when you see this adorable mini Sweet Peach palette.
Too Faced co-founder and chief creative officer, Jerrod Blandino posted this with no details on what it's for, if it's even real, how we can get it, or how soon we can get it — literally no deets aside from a cryptic #timewilltell. Fans are speculating the teeny tiny palette could be single eyeshadow, lip glosses, lip scrub, and even an eraser!
Last month, he teased us with a similar product — something called Papa Don't Preach. Before that, he showed off a Sweet Peach Glow palette. Are these all going to be in a set?
WHY MUST YOU TOY WITH US, JERROD!
(Get it… toy? Ba-dum-bum-CHING).