Too Faced is coming out with an exclusive Funfetti set and we're already counting down until its release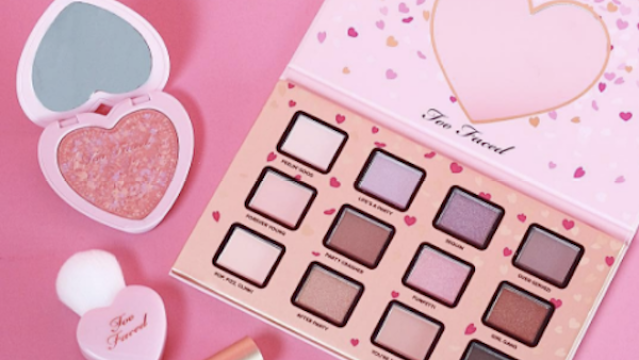 Maybe it's the adorable heart-shaped packaging or the nostalgic signature pink, but everything Too Faced rolls out is too cute to pass up. From their scented palettes to their absolutely darling collabs, it's safe to say that your debit card is not safe around a TF counter.
Too Faced co-founder and chief creative officer Jerrod Blandino took to IG to tease the latest release. (Seriously, follow him. He's always spilling the tea.) TF fans, brace yourselves — it's an HSN exclusive that includes a new Funfetti palette with twelve new shadows.
The palette includes both mattes and shimmers, and comes with a Funfetti Love Flush blush, Funfetti lip gloss, heart-shaped kabuki brush, and a Better Than Sex mascara.
Mark your calendars for November 11th when the exclusive hits HSN. You might want to add it into your iCal too and set a few alarms, whatever it takes.