Too Faced and BeautyBlender are teaming up and here's what it looks like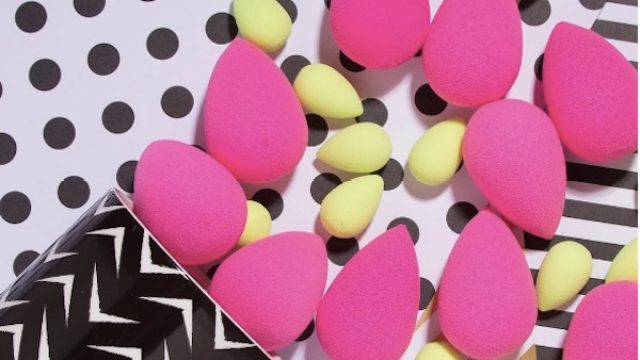 If you really wanna know what's going on with Too Faced, you have to follow their CEO and co-founder Jerrod Blandino on Instagram. A couple of months ago, he posed with BeautyBlender founder Rea Ann Silva and teased that a Too Faced and BeautyBlender collab was on the way.
Last night, Jerrod posted an image of the final product and it looks INCREDIBLE.
The set includes an original BeautyBlender in Too Faced's signature pale pink, BeautyBlender's reusable Blotterazzi (flat egg-shaped pads made out of the BeautyBlender sponge material used to remove excess oil) and Too Faced's Candlelight highlight and powder duo.
If that's not enough to simply bow down and hand over your debit card, backup debit card, and emergency-only credit card to Too Faced, don't forget they have a collab with Kat Von D hitting stores December 26th.