Facebook has teamed up with The Trevor Project to help support LGBTQ youth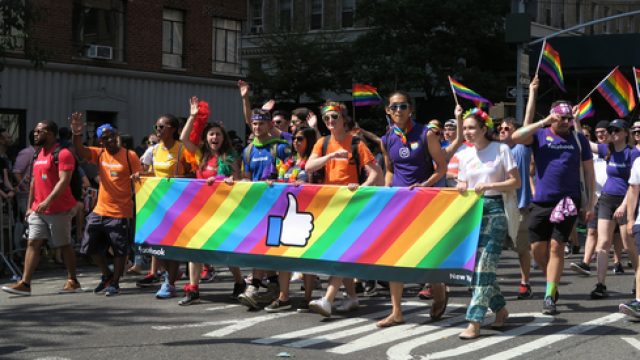 It's Mental Health Awareness Month, and Facebook is hoping to use its wide reach to help improve mental health care access. Specifically, Facebook is connecting its young LGBTQ users in need with mental health resources.
The social media company has partnered with The Trevor Project, which dedicates itself to mental health and suicide prevention for LGBTQ young people.
The project rolls out over the next few months, and will add mental health advocates from The Trevor Project to the resources available to users via Facebook Messenger.
Users who need someone to talk to are already able to message with trained professionals at the Crisis Text Line, the National Eating Disorder Association, Partnership for Drug-Free Kids and the National Suicide Prevention Lifeline. To do so, they can look up the organization they hope to talk to in the messenger app and immediately be connected with someone to offer support and answer questions.
LGBT youth are four times more likely to attempt suicide than straight youth, according to researchers with The Trevor Project. If partnering with Facebook means more young people in need of support have an easy way to connect with help, we're glad it's happening.
If you are experiencing suicidal thoughts, call the National Suicide Prevention Lifeline at 1-800-273-8255 or text the Crisis Text Line at  741-741.