These Cute Nordstrom Rack Face Masks Will Actually Fit Your Tiny Face
Say goodbye to adjusting your too-big mask every five seconds.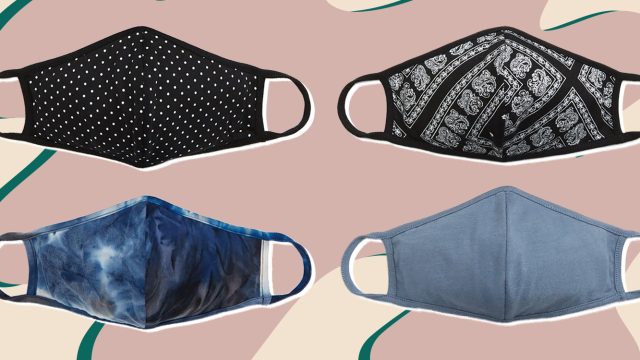 As a (barely) 5'2″ woman, I'm used to things not fitting properly. Jeans, long skirts, dresses—you name it, chances are I've had to hem it. Even shirts are occasionally an issue, as most crop tops and short sweaters are designed for people whose torsos extend several inches past my own. One type of clothing I never expected to have an issue with, though, is face masks—they seem like they'd be one size fits all. Yet, as it turns out, most of the masks I've worn these past months have been too big, covering not just my mouth and nose but half my eyes, too. I'd pretty much given up on finding a mask that fit, but I recently found a solution—and it was totally by accident.
While perusing the Nordstrom Rack website a few weeks ago in search of a pair of on-sale Birkenstocks (which I bought and am very happy with, FYI), I did what we're all guilty of these days: totally forgot about every other task I needed to get done and spent 30 minutes blindly adding items into my cart. In addition to the shoes and a T-shirt I definitely did not need, I threw in a four-pack of bandana-style face masks. They were cute, came in four different black and blue styles, and were relatively cheap at $18 for the pack. I'd been wanting some new masks to add to my collection, and these seemed like a good call.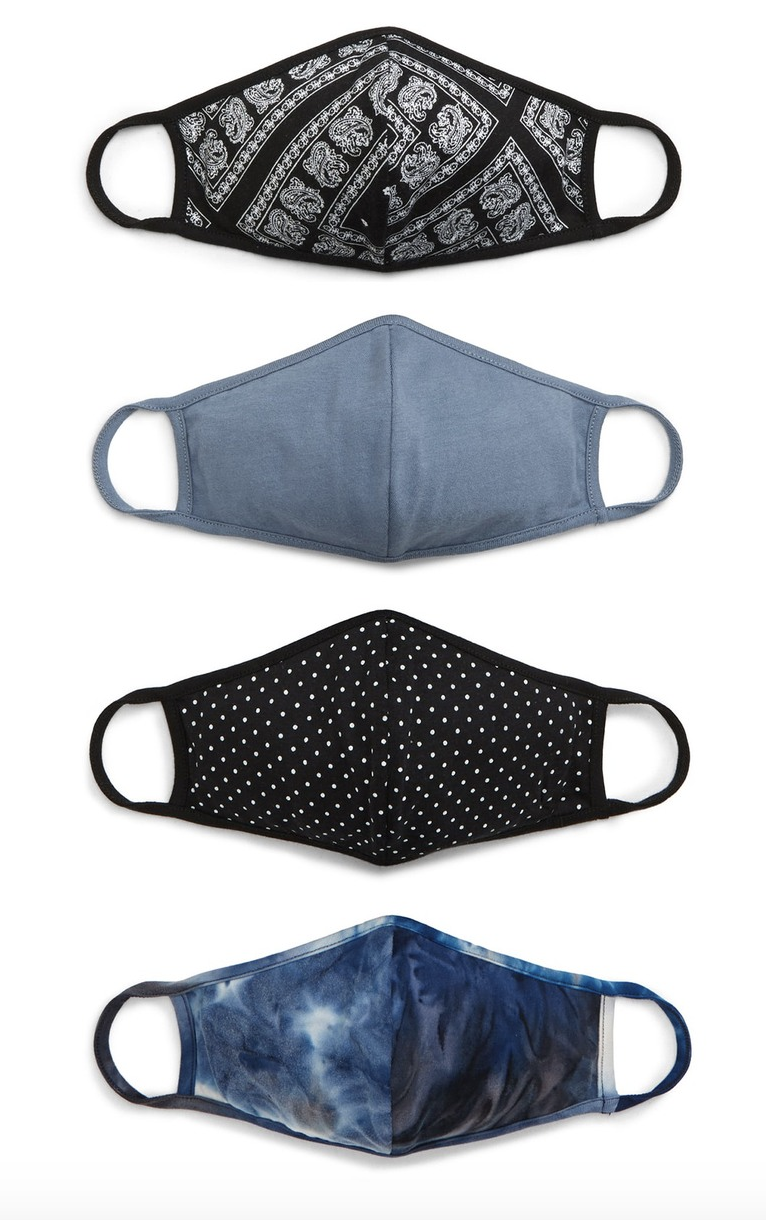 Nordstrom Rack
$$18
Shop it
Nordstrom Rack
The only downside? They weren't actually meant for adults. As I only learned much later, when I searched for the masks to recommend them to a friend, these items were from the brand's kids section and are "recommended for ages 5-10." Whoops.
I'm not gonna lie, the realization that I apparently have the same size face as a second grader was a little disheartening at first. Here's the thing, though—these masks fit perfectly. Unlike all my other options, they totally cover my mouth and nose without extending into eye territory or coming far down my chin. When walking around outside, I don't have to constantly adjust my mask to stop it from falling, and I can even wear sunglasses without fabric invading the bottoms of my frames. For this small-faced human, it's nothing short of a miracle.
So make fun all you want, but if you, like me, are tired of dealing with masks sliding down your face all the damn time, I highly suggest you follow in my footsteps and order this four-pack intended for kids. Your tiny face will thank you.