These face mask alternatives from Etsy don't have ear loops—and shoppers say they're easier to wear
This article originally appeared on people.com by Christina Butan.
If you've found cloth face masks to be uncomfortable because of the ear loops, there may be a solution.Many Etsy shoppers have started using multifunctional face mask alternatives to protect themselves without wearing a traditional non-medical face mask. The face coverings (which can be found by searching terms like "face covering bandana", "neck gaiter face mask," and "tube scarf face mask") are often advertised as versatile enough to wear multiple ways, including as a hair accessory and as an actual scarf.
While many Etsy users have pivoted to making face masks (there are over 600,000 available on the site!), sellers have also added these face mask alternatives to their storefronts. Below, shop a few Etsy stores that offer the product.
Rock Salt Apparel
Etsy storefront Rock Salt Apparel creates unique watercolor leggings and other apparel. Now, store owner Melissa has added that same design to her face coverings. They're made from 95 percent polyester and come in several different colorways. You can expect them to ship in one to two weeks in the U.S. with free shipping.
Many shoppers have left the coverings five-star reviews, raving that they're soft and breathable. "It's so much easier to wear than a mask with ties or elastic, super soft, and it washes well and dries quickly. I also love that it's multi-purpose post-pandemic," one customer wrote.
Fashionable Masks
Storefront Fashionable Masks used to make dog accessories, but has refashioned them as face coverings to help out with the high demand. The polyester and spandex blend coverings, which come in adult and kids' sizes, feature fun prints like camo and dog paws. They're ready to ship in just one day with free shipping in the U.S..
"Since we still have the mask requirements in place, I am so glad to have a mask that allows me to breathe; is easy to put on and take off; and looks good too," one shopper wrote. "Both masks arrived very quickly… When this virus is over, I will probably put these on my dog."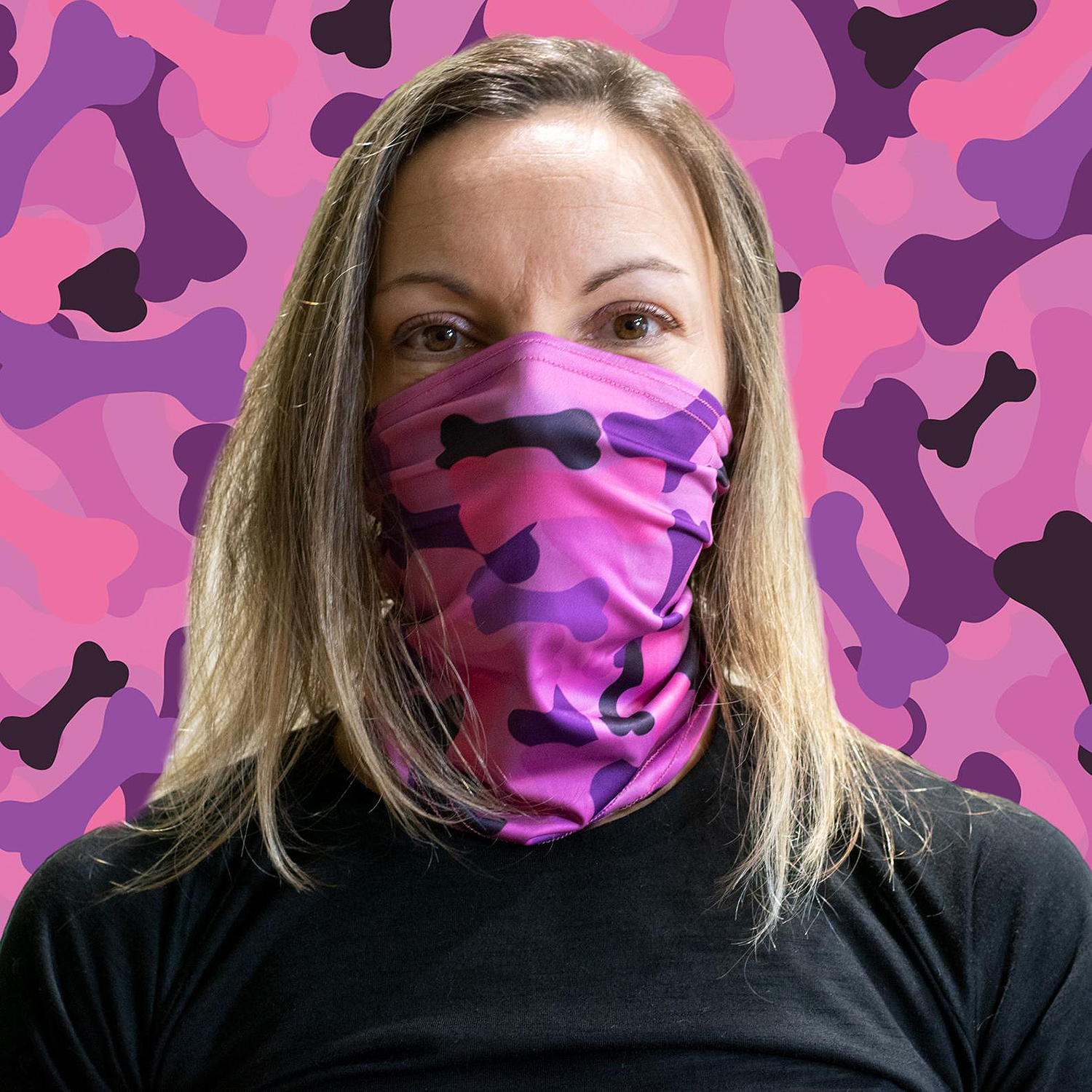 Counter Culture Women
Etsy user Eileen has added reusable face coverings to her apparel and accessories storefront, Counter Culture Women. The unisex "face shields" come in several colors and designs, including pinks, blues, and florals. Photographs are provided to show how you can wear the face coverings as hair accessories, too. The coverings are ready to ship in one to eight days, and shipping is free in the U.S.
One customer raved: "The material is of high quality and very soft. Seams are perfect, stretchy and comfortable to wear. Can be used to help manage uncut bangs too! I love it!"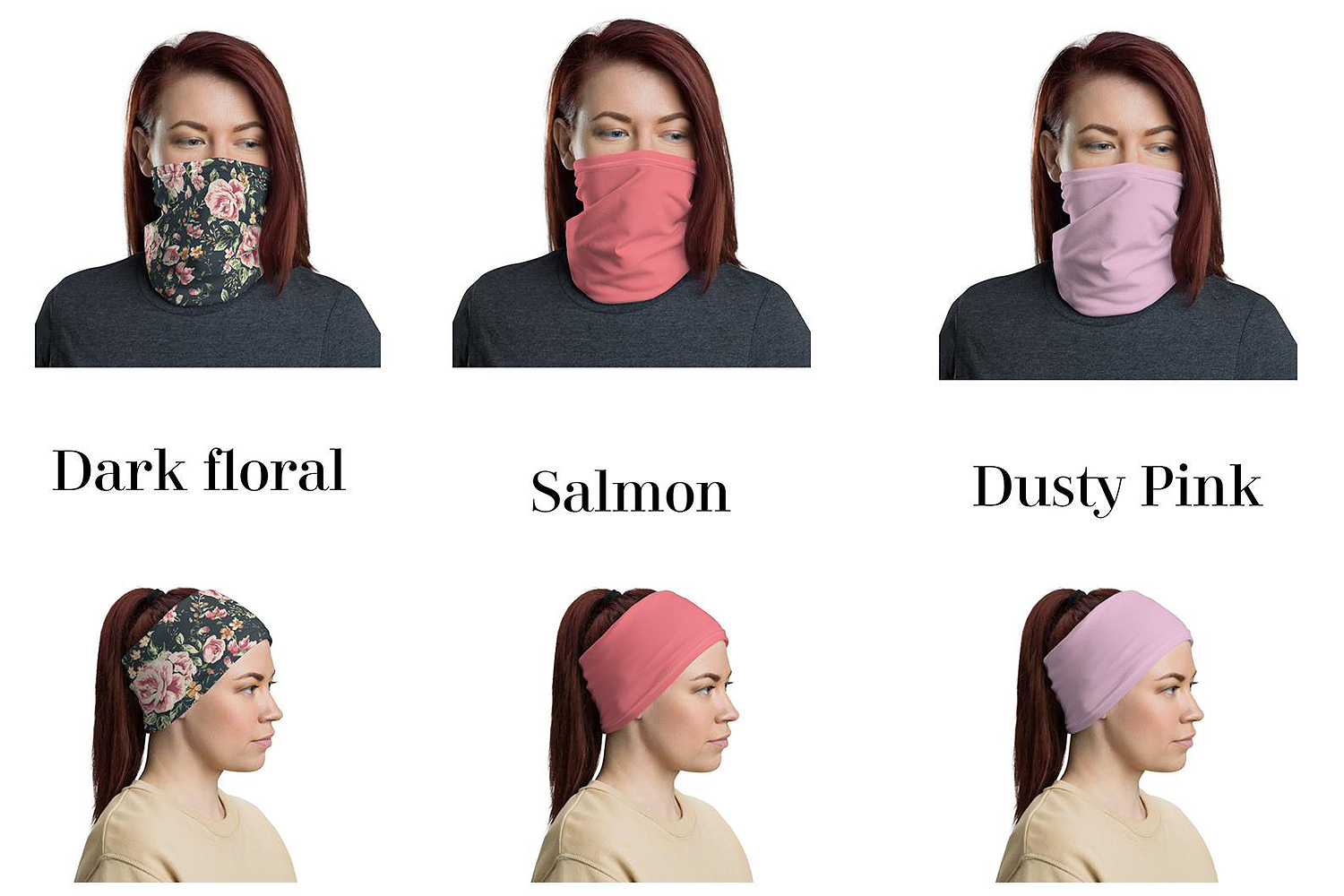 As information about the coronavirus pandemic rapidly changes, HelloGiggles is committed to providing accurate and helpful coverage to our readers. As such, some of the information in this story may have changed after publication. For the latest on COVID-19, we encourage you to use online resources from CDC, WHO, and local public health departments, and visit our coronavirus hub.