Ezra Miller just did the "unforgivable" with his latest feathery red carpet look
Reviews for Fantastic Beasts: The Crimes of Grindelwald may be tepid at best, but there's one way the movie has been absolutely killing it: Ezra Miller's red carpet fashion. On November 8th, the actor—who plays Credence Barebone in the franchise—graced the movie's world premiere in Paris in a majestic black Moncler x Pierpaolo Piccioli coat, earning comparisons to a "sassy sleeping bag" and an upgraded Dementor. However, at the film's London premiere on November 13th, Miller took his red carpet game to the next level, looking, as Vulture so eloquently put it, like "Hedwig-the-owl turned '80s-baby rocker angel."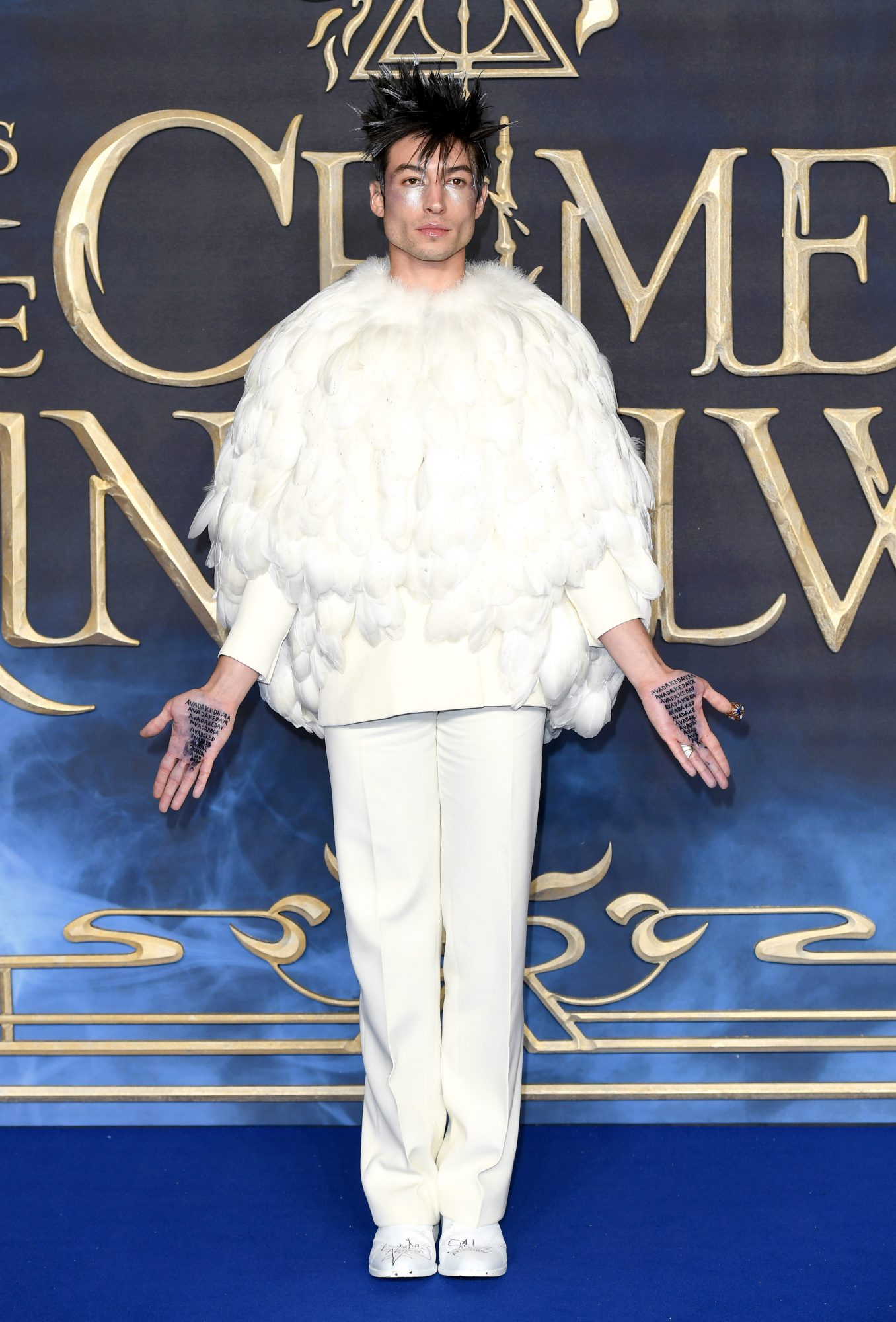 The actor also had "Avada Kedavra"—the worst of the three Unforgivable curses (and Voldemort's favorite) written on his hands.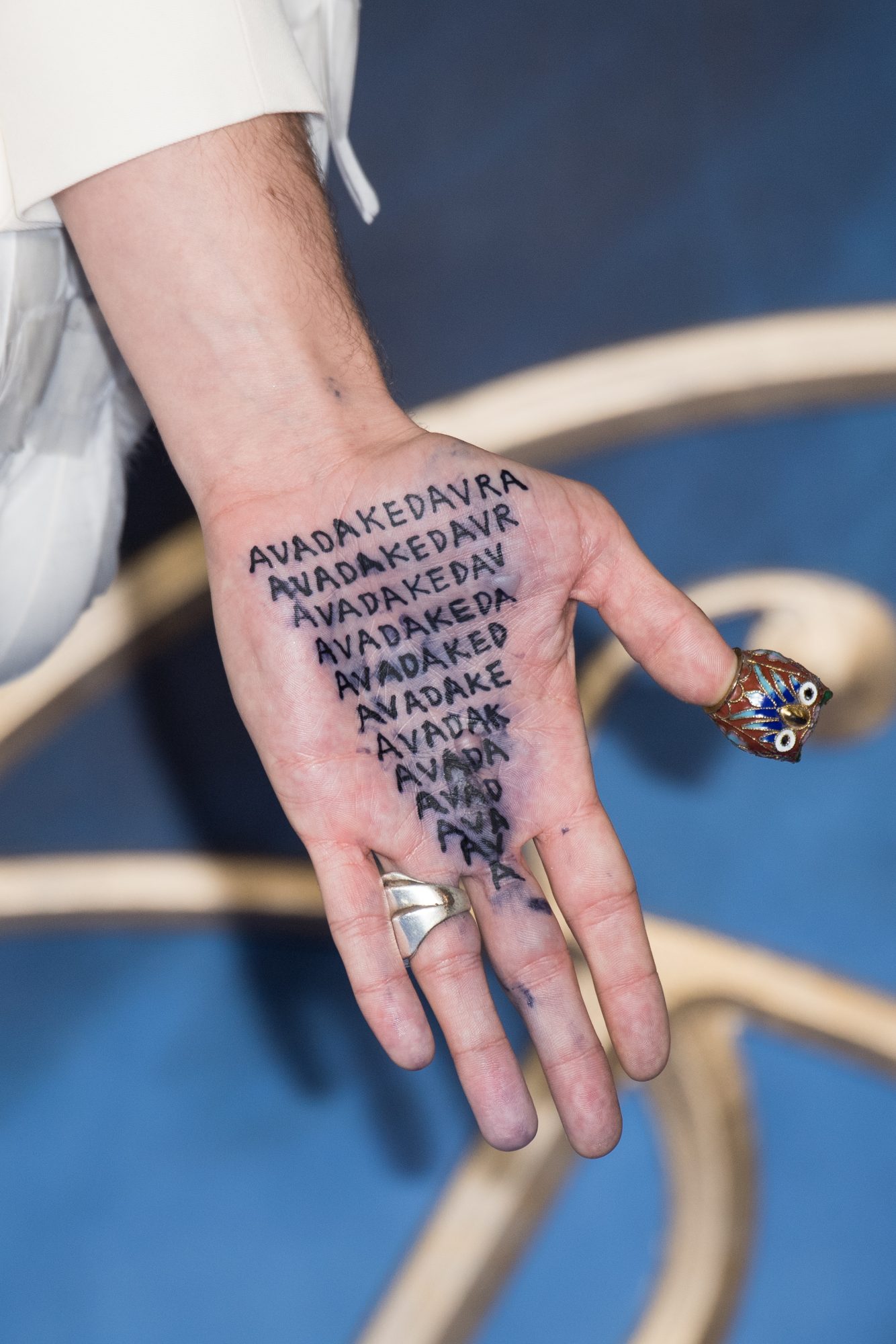 Is it coincidence that the actor and noted Harry Potter fan arrived at the U.K. premiere in a Hedwig-inspired look and accessorized it with the very spell that killed Harry's beloved owl? We think not, and are choosing to interpret this as a sign from Hedwig from the afterlife.
Considering we also don't know much about Credence's role in the Fantastic Beasts sequel, let alone how he survived the first film, the Unforgivable Curse could also hint at what's to come. (Or maybe Miller is just trolling us with his vast Harry Potter knowledge.) Regardless, here's hoping Miller rolls up to the U.S. Fantastic Beasts premiere looking like a sexy Niffler.