We *finally* get to see the entirety of Ezra Miller's mysterious "Fantastic Beasts" character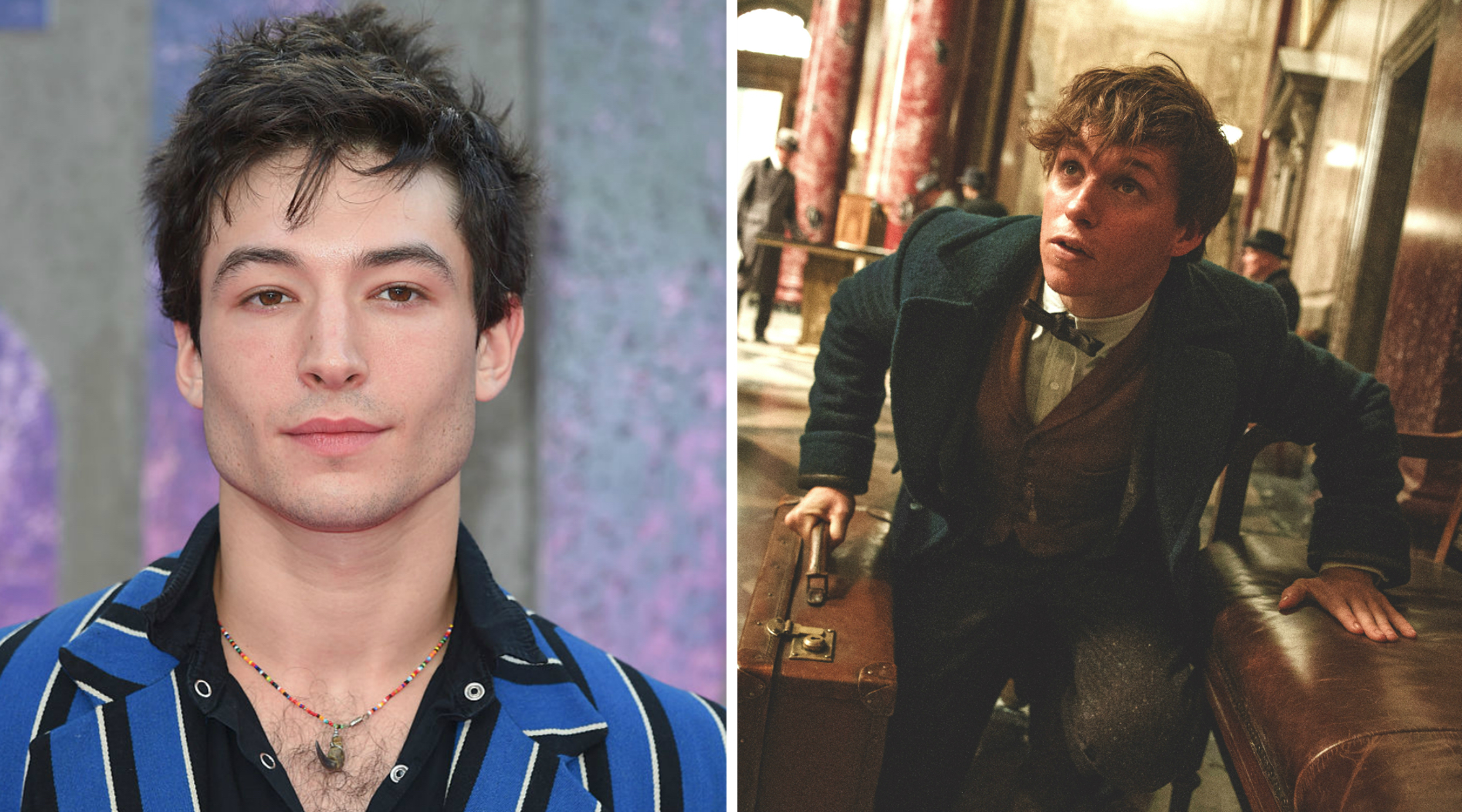 The premiere of Fantastic Beasts and Where to Find Them is quickly approaching — but not quick enough. So we're reveling in any and every tidbit of info we can get about the Harry Potter prequel. That's why today is such a special day, since…
We're FINALLY getting to see the entirety of the most mysterious character in the entire film: Credence Barebone.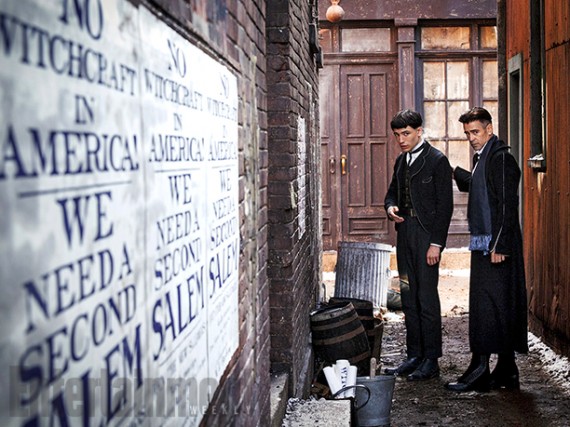 Previously, we only saw a teeny tiny glimpse of Credence on the film's poster, but thanks to Entertainment Weekly, the character has become a little less mysterious.
Credence is played by Ezra Miller (aka, The Flash in Suicide Squad). He's the adopted middle child of the super strict Mary Lou Barebone (Samantha Morton), and is introduced to the story by Percival Graves (Colin Farrell). Graves is the director and auror of magical security for the muggle world who has a deep "personal interest" in Credence.
The first-look image shows Miller and Farrell's characters in an alley, one that's covered in posters advertising for an organization looking to find and expose witches — just like the Salem Witch Trials.
For now, this picture is pretty much all that's being revealed. Even Miller can't discuss any details without fearing for his life. "Everything's like CIA-level," the actor told EW. "If I tell you shit about my character, I swear there's a sniper up on the roof that will take me out. They told me like two little bits of information about the character [when I auditioned] and I just went in and went crazy, and just talked as if I were this person, who I knew nothing about."
We understand the feeling.
Fantastic Beasts hits theaters November 18. And We. Can't. Wait.