Everyone may have their eyes on Emma Roberts' boots, but her sweater IS EVERYTHING
One of the hottest trends right now is pairing thigh-high boots with everything. Don't get us wrong, we love a good thigh-high boot more than most things in life. But when Scream Queens star Emma Roberts was seen in Los Angeles yesterday strutting her stuff in some banging suede thigh-high boots, we were actually more interested in Roberts' sweater! Sorry not sorry!
A white cashmere sweater is a winter staple no matter what your style is. You can style it up or down and look great while staying warm and comfy. The standout aspect of Roberts' sweater is those bell-sleeves. It's a subtle style choice, but wow do they pack a punch.
Check out how angelic Roberts looks in these mega sleeves! We're falling in love with a sweater and you can't stop us!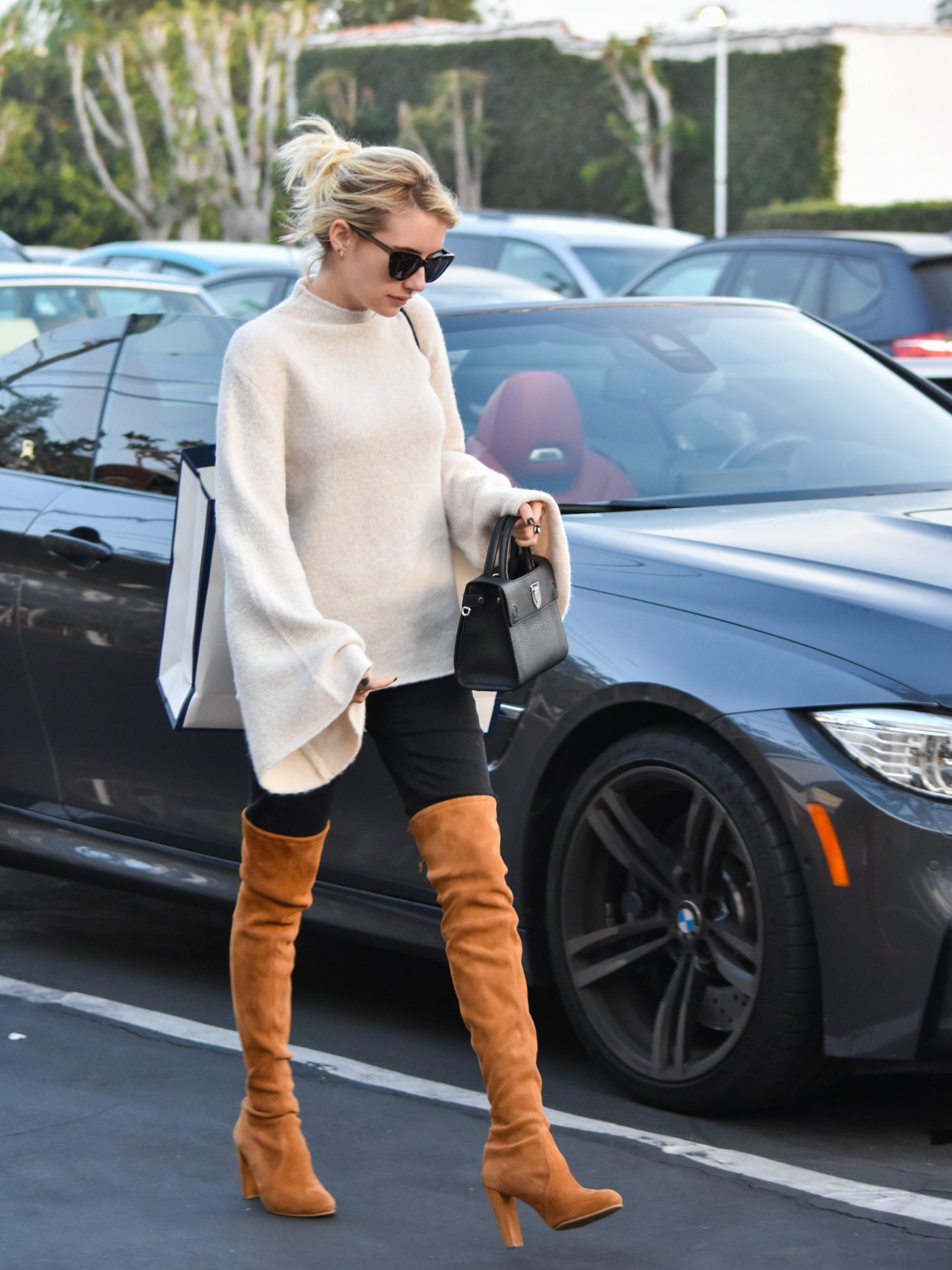 Pairing a sweater like Roberts' with your own pair of thigh-high boots will make you look like a winter-loving bohemian – and honestly, that's a great look. We've found some affordable options so you can recreate Roberts' look for probably a lot less than the original.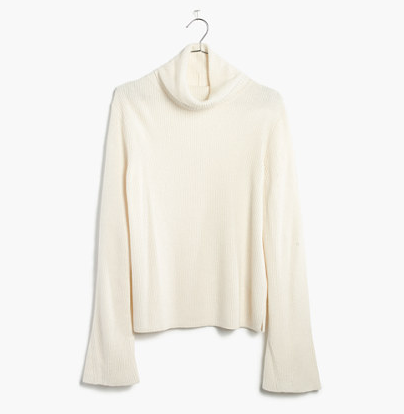 Although it's not as fuzzy at the one Roberts' is sporting, this ribbed option offers bell-sleeves and mock neck. Plus it's a steal on sale for only $49.99.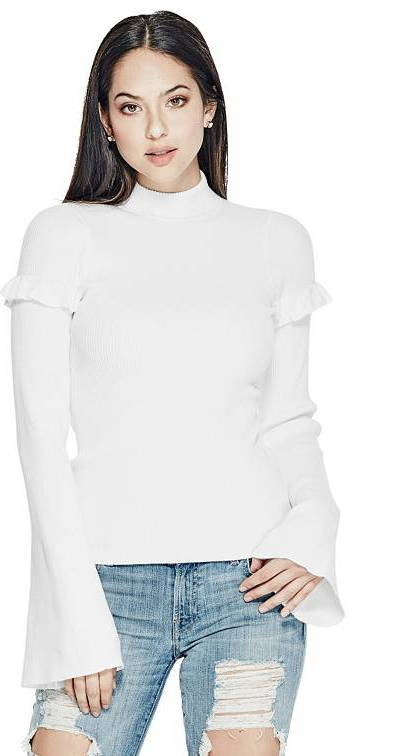 We love this sweater from Guess because of it's added ruffles just below the shoulder. Alongside the bell-sleeves, that little extra detail makes this sweater just the slightest bit more feminine.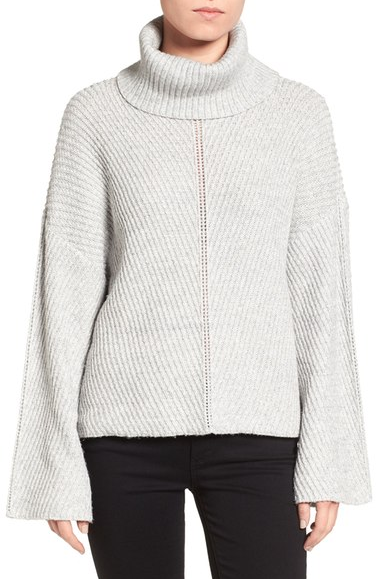 If you're willing to spend a little extra, this sweater made with a cotton/polyester blend is like getting cashmere without paying for cashmere, if you get our drift. With a heavier weight, this sweater will keep you toasty on those chilly winter days.
Boho bell-sleeves may be the perfect match for those thigh-high boots you've been dying to wear on the daily. Layer on a scarf, beanie and some fleece-lined leggings, and you've got yourself a super warm Emma Roberts'-inspired, winter's day outfit.