Expensive white T-shirts are a scam. So here are 11 good ones you won't feel bad about buying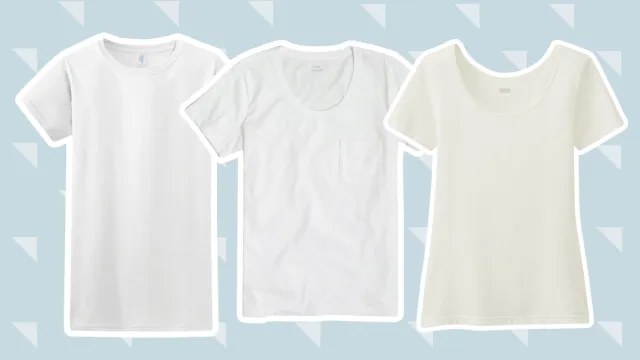 Remember when Kanye West's $120 white T-shirt instantly sold out and sent the fashion world and regular human women like me into a deep, unending existential crisis? Men and women alike were asking themselves, should my white tee dare be under $100? Before Kanye, other designers like Alexander Wang capitalized on the basic tee, each shirt selling between $100-200 a pop. But Kanye West's design hit a nerve which sparked a million online and IRL feverish conversations — literally about an expensive white T-shirt. But Kanye's shirt proved that we'll literally buy anything for any price as long as it has cache.
This was four years ago, but the novelty of a pricey white tee still exists, and I'm here to say no. I will not pay more than $25 for a plain white T-shirt I am going to spill merlot all over eventually, because fate is fate. There are plenty of white shirts that look effortlessly cute, feel comfortable, and cost less than or equal to your monthly Netflix subscription. Plus, they go with everything. Blue jeans! High waist skirts! Underneath spaghetti strap summer dresses! Fuzzy cardigans! Because maybe you're in the mood to spend, or maybe you just know that once you find the perfect white tee, everything in your life will just come together, here are some of my faves you can shop right now.
1. The Cotton Box-Cut Pocket Tee, Everlane, $16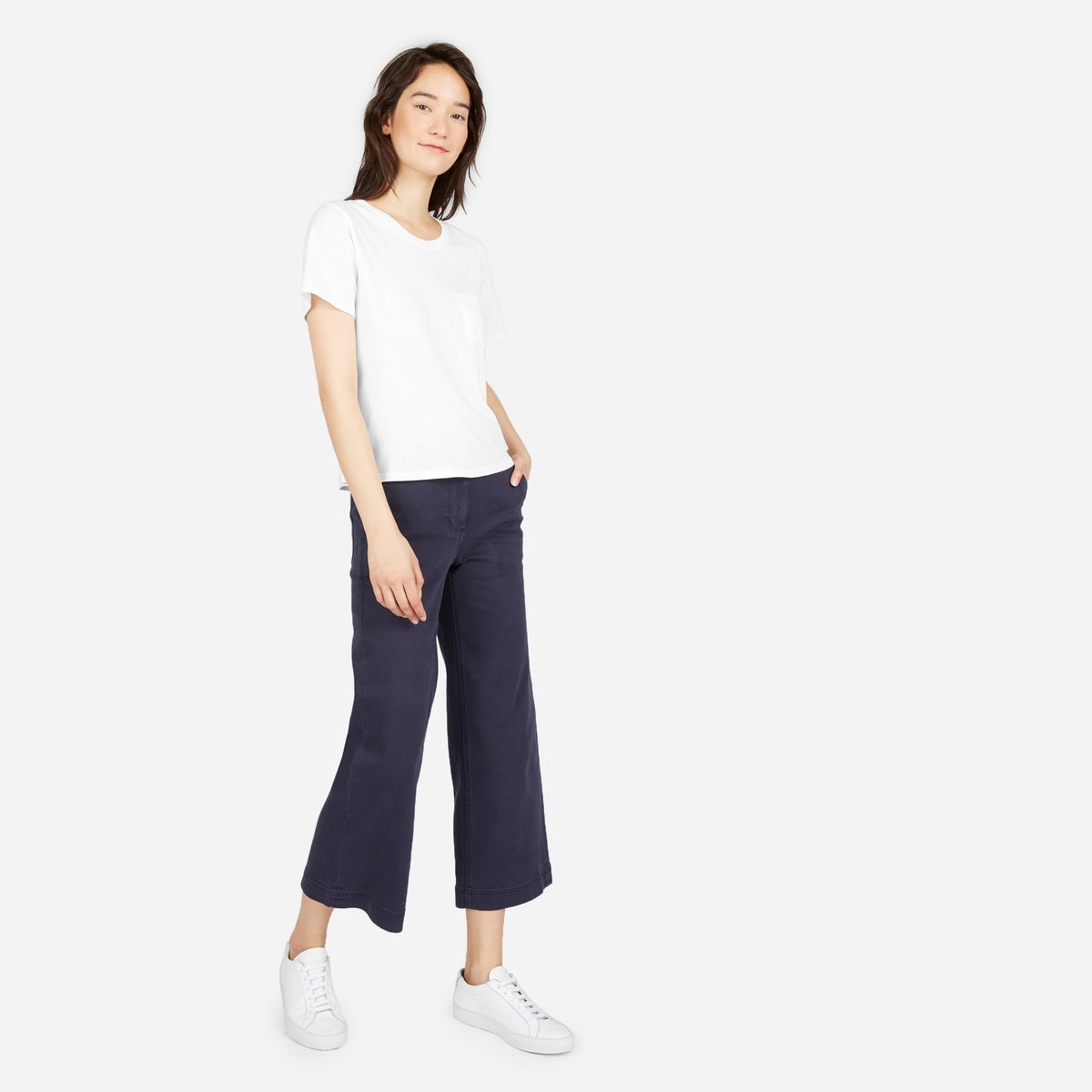 I love how boyish a box cut tee is. And it has a pocket!
2. Heattech Scoop Neck T-Shirt, Uniqlo, $14.90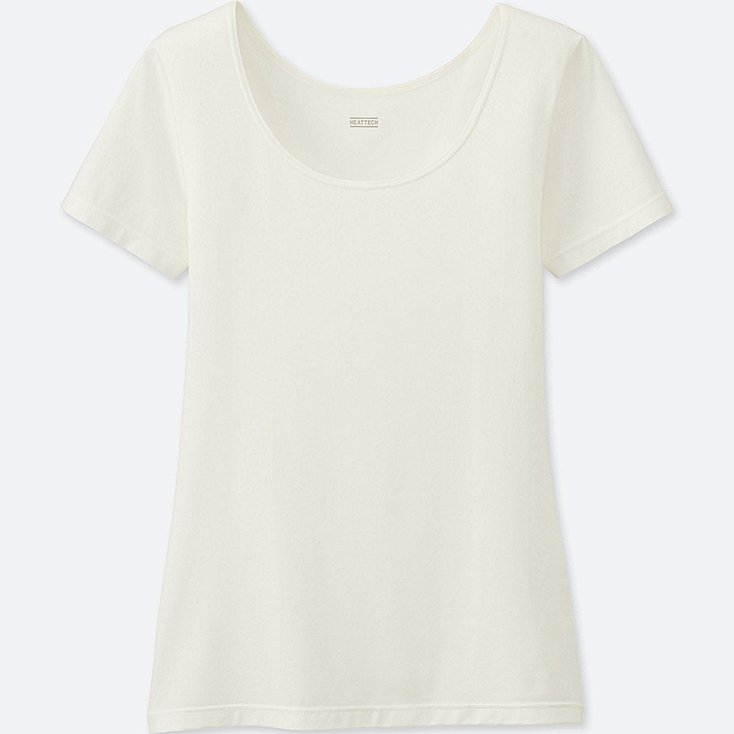 The scoop neck shows more collarbone and is therefore a sexier white tee for all of your sexy needs.
3. Whisper Cotton Crewneck Tee, Madewell, $19.95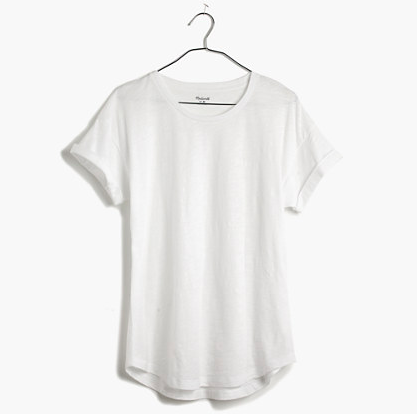 Madewell's white tee is slightly long and baggy with a curved hemline. Tuck it in, or leave out if you're feeling casual.
4. Gildan's Women's Junior Fit T-Shirt, Amazon, $2.83-$13.96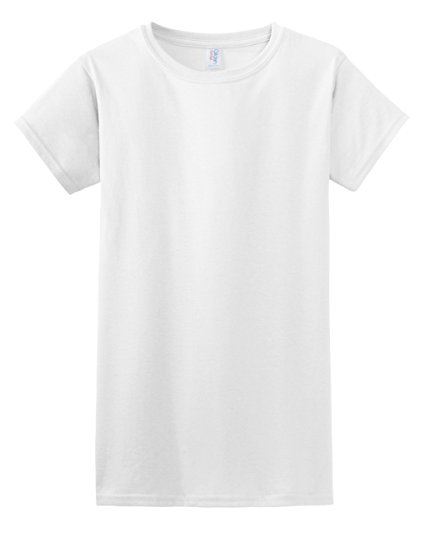 Did you know you can stock up on white tees while also ordering groceries and office supplies and European snacks online? What a world. Considering how cheap it is, this shirt is surprisingly great quality and fits perfectly — just size up.
5. Vintage Wash Crewneck Tee, Gap, $19.95
The scoop neckline on this white tee is so small, this is a couple inches short of being a mock turtleneck. Still, there's a reason why Gap is known for their basics.
6. Cotton T-shirt, H&M, $9.99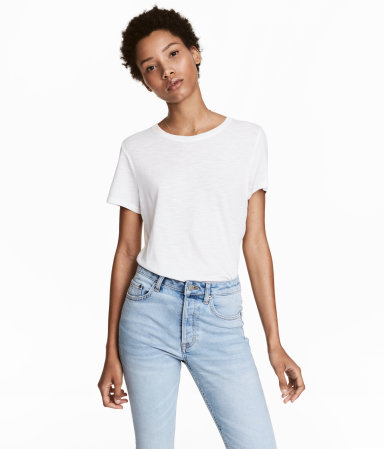 This tee fits so perfectly, I want to cry. And it's ten bucks! *Screams forever*
7. V-Neck Tee, Pact, $11.20
V-necks! Why are you so polarizing? Are you fashionable or not? If you're unsure but want one anyway (or fiercely love V-necks and want one because you fiercely love V-necks), get this one. It's soft and has a flattering "V" for all shapes and sizes.
8. Piece-dyed pocket T-shirt, J.Crew Factory, $19.99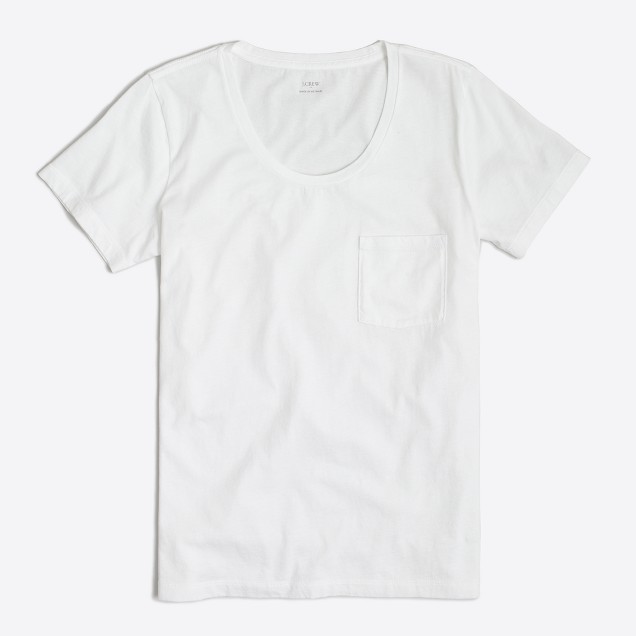 Sometimes you just need a hella scooped white T-shirt, and J.Crew Factory has that for you.
9. Luxe Curved-Hem Tee, Old Navy, $16.99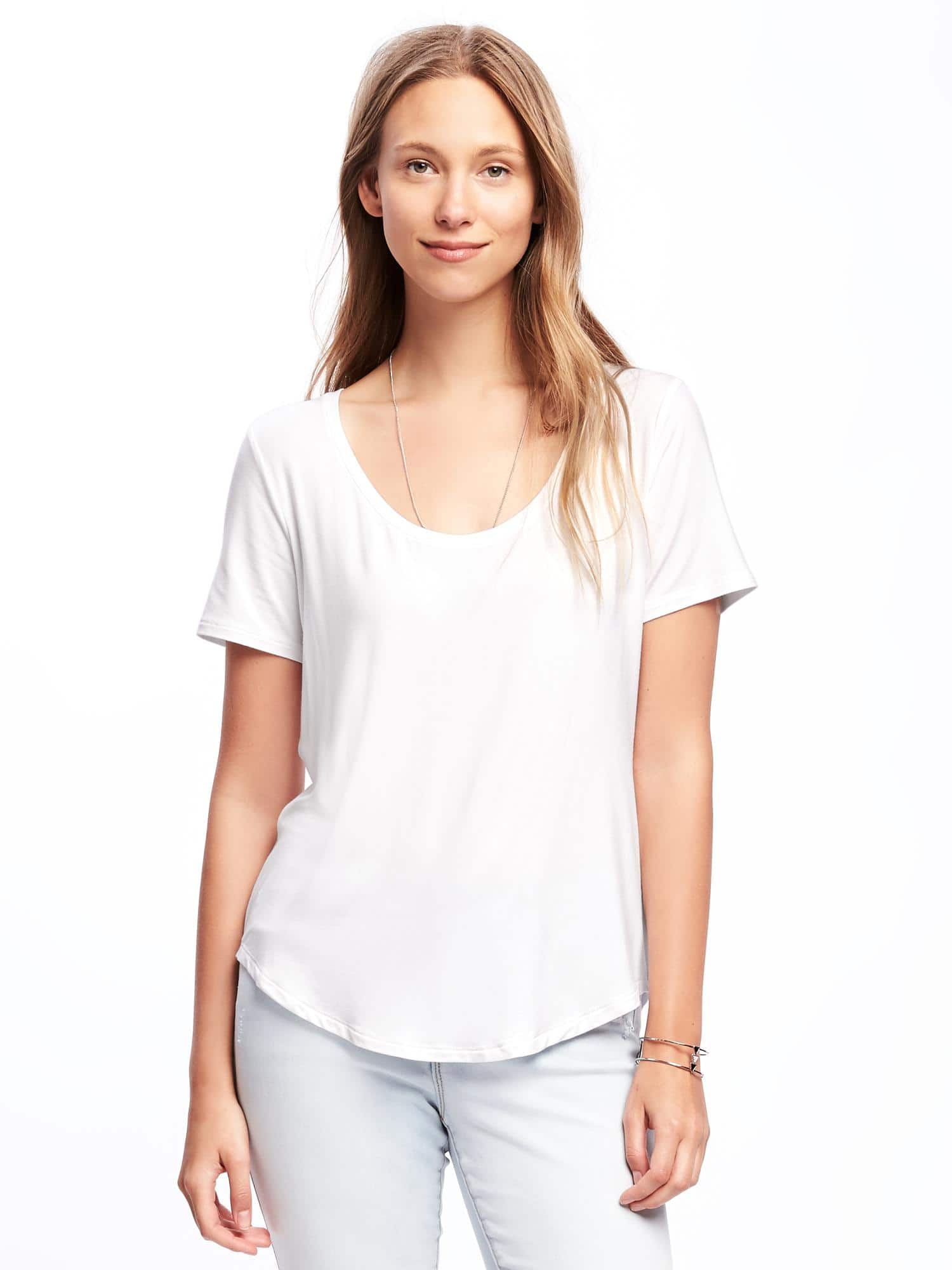 This one is similar to Madewell's (Old Navy's has a more dramatic scoop), but a couple bucks cheaper.
10. The Ultimate Crew Neck T-Shirt, ASOS, $9.50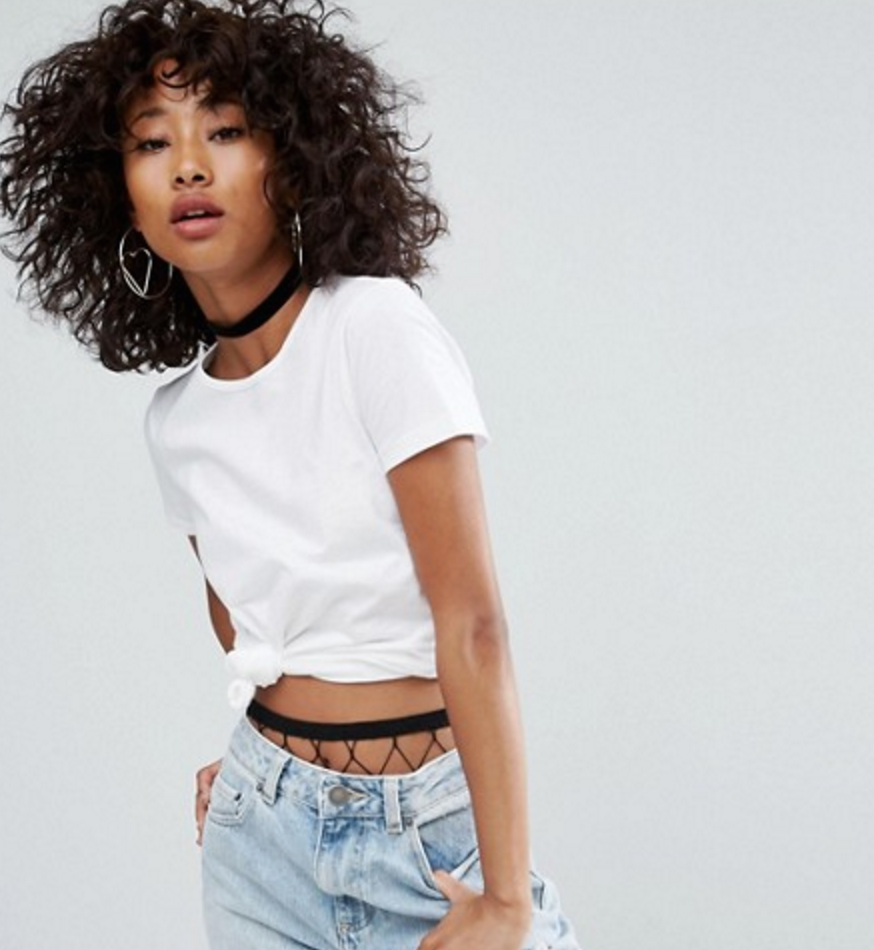 Classique.
11. Pima Cotton Tee, Short-Sleeve Crewneck, L.L. Bean, $19.99-$22.95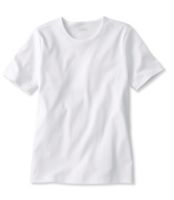 The brains behind duck boots also sell a great quality white tee with a crewneck collar.