Is an expensive gym worth it? 10 people talk about how much they pay for fitness and why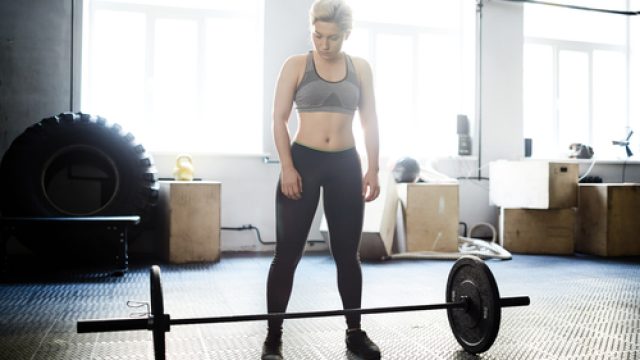 Recent research from New York based firm Dstillery found that your gym must be either really close or really nice in order for you to use it on a regular basis. Using analysis from 7.5 million mobile devices at fitness locations across the country, they found that the closer you are to your gym, the more likely you are go. However, there was something even more important than distance that affected how often people went — how expensive the gym is.
Apparently, the nicer the amenities, the cleaner the space, and the more fitness classes available, the more likely Americans are to go to their gym. The research found that people were willing to go twice as far for more expensive gyms than they were the cheaper ones, and they were happy to make the trip at least a few times a week.
We couldn't help but wonder how true this was. After all, so many of us are trying to keep our heads above water financially, so is it that worth it to dish out al that extra cash every month? Does paying more really make a difference in how often we exercise? HelloGiggles investigated by asking some everyday folks about their fitness regimens, and the answers weren't as straightforward as you might think.
Here's what 10 people have to say about how much they pay for their workout and why.
Jen, 27
"I have a bouldering gym membership as well as a normal gym membership. I spend about $75/month combined and it's worth every penny for how sane it keeps me!"
Elaine, 35
"I pay $200 a month for F45 Training. I like it because it's no gym mentality. You get in, do your workout, and you get out. However, I won't go back after my membership expires, because in my opinion it's a little bit expensive. It comes out of your bank direct debit and even though they say no contract you have to read the fine print, as there is a fee if you want to pull out."
Angela, 30
"Um, we live on a mountain. We can walk to the Appalachian Trail every day if we want (though we don't) and it's totally free and stunningly beautiful and totally silent."
Kerry, 29
"$220 a month at Crossfit. It's convenient, a really tough workout, and it's worth every single penny! Best money ever spent!"
Laura, 27
"I've been a member of 24 Hour Fitness since 2013. I currently pay $30.00 and since I've had my membership, the price has only gone up by $5. I know that to some $30 may seem like a lot, but at the end of the day, I'm only paying $1 a day....if I go every day. I know that there are a lot of other gyms out there, but I stick to 24 Hour because, in all honesty, I'm a creature of habit. I'm so used to the two locations that I go to (one is closer to work and the other is closer to home) and know where all of the equipment is. Also, I love that I can go at ANY hour and not worry about the gym being closed or having different hours."
Nabil, 27
"Planet Fitness — only $20/month for 2 people. It's definitely worth it."
Amy, 39
"I do F45 for $240 a month and it's worth every cent. I agree it is expensive compared to a gym membership. However, you do get a style of personal training that you don't get at a gym. When I have just had gym membership in the past, I was lost! Had no idea what I was doing. Spent most of my time on a treadmill or step machine... There are set classes and a personal trainer helping you with every exercise at F45. I like that the exercises are mixed up between weights, core, and cardio. I like that it's 45 minutes of intense workout. I thought I would hate the group aspect of it, but I actually enjoy it.
Sydney, 23
"The only fitness I pay for is yoga and it costs about $150 a month. It offers me all the classes I want — vinyasa, yin, hatha — and it's at a really convenient location. I don't think I would pay that much if it weren't so close to where I live, though, because it is a lot of money for me at the moment."
Mallori, 31
"I'm at Orange Theory Fitness and it's $169/month for unlimited classes. Makes it about $12 a class if you actually use it and I'd say it is 100% worth it."
Sofia, 37
"I used pay a lot of money for a super nice gym. But I couldn't ever find the motivation to go and every time I actually went I had no idea what to even do with all the equipment and I felt uncomfortable, so it was a waste. I ended up canceling my membership and now I just walk or run outside, workout at home, and occasionally do yoga. I just don't see the point of paying all that money if I'm not going to enjoy it."