Who's more excited for fall — you, or this eager sweater?
Hey there! Happy August! Hope you're feeling cute!
Admittedly, this is not my favorite time of year. It's still 85 degrees outside, yet all you can find when you're online shopping are burgundy crop tops, super-heavy sweaters, a random late-summer swimsuit, and a few sparkly things that look like they'd actually be great for New Year's Eve if it wasn't still four months away.
Personally, I'm ready for full-on fall weather and no more sweaty, optimistic layering. But there's just no getting around the fact that's there is still plenty of summer left out here.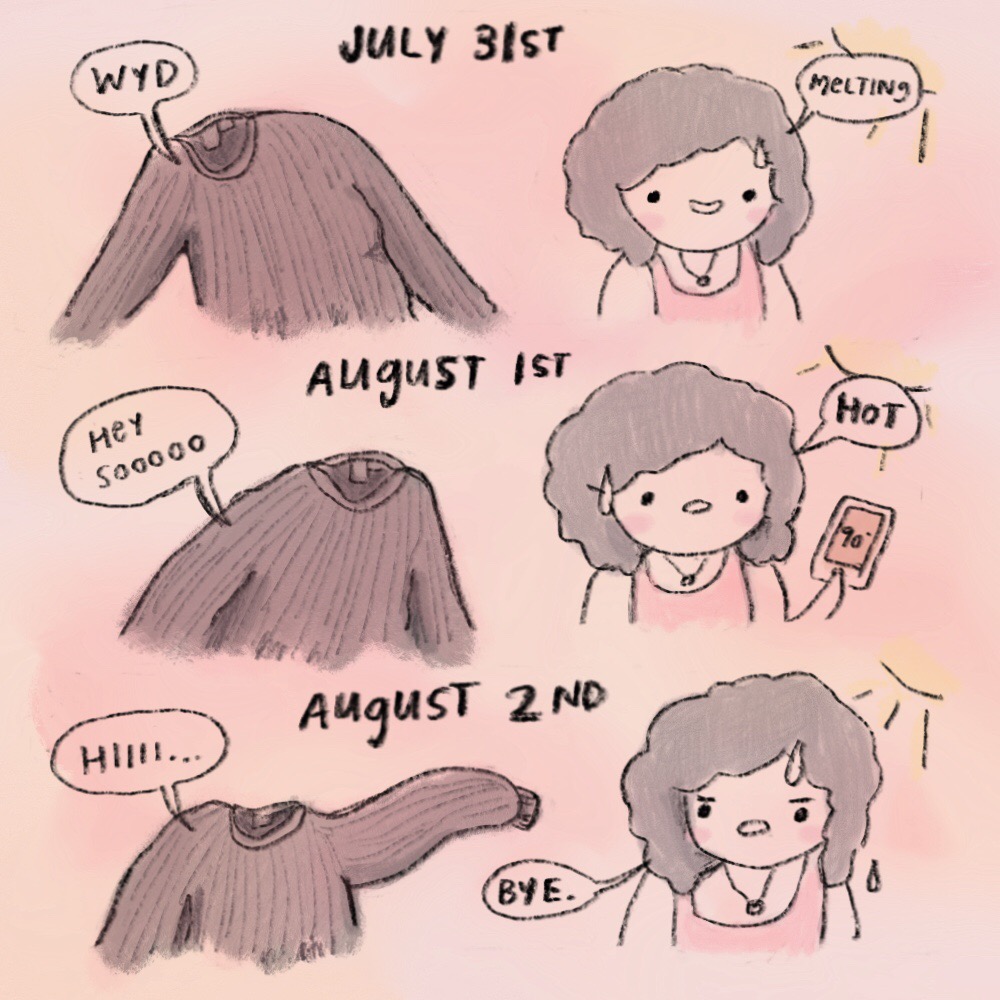 Don't melt!
I'll be looking for you when it's time to drink hot chocolate and wear cardigans. ?