We are pretty excited about these "Deadpool 2" casting rumors
According to Mashable's Jeff Sneider, two TV stars (Kyle Chandler and Mackenzie Davis) are being eyed for a couple of huge roles in the upcoming sequel, Deadpool 2. Sneider, who is a film reporter and critic, decided to tease this juice bit of information at the end of a recent episode of the show, Popcorn Talk.
He said that Chandler's name has been floating around for a while as a possible "Cable" character while Davis has been mentioned as a possible "Domino."
Seeing Chandler's torment in both Bloodline and Friday Night Lights makes us super stoked about what he might be able to bring to the role of Cable, a mutant soldier who always seems to be holding back a secret (because he's filled with them). To be fair, Liam Neeson has also been linked to the role, but neither actor has yet been confirmed. And with the way this rumor has spread like wildfire alone, it seems like everybody is rooting for Chandler to at least be considered.
And Davis' playful charisma stole every scene during The Martian, which means she'd totally nail the (supposedly scene-stealing) role of Domino, the top-secret creation of the government who turned into a rogue mercenary before buddying up to other mutants like Deadpool.
Sneider was careful to note that these casting rumors are simply speculation at this point and insists we take this news with a "gigantic grain of salt."
And despite the fact that the movie isn't due out until January of 2018 (which means they're a long way from official casting announcements since they're still in pre-production), it's still really exciting to dream about.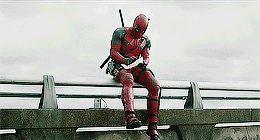 If it does happen, both Chandler and Davis would be new to not only the Marvel Universe, but also big-budget action flicks in general. They both come from a solid TV background, which would make their casting an unconventional choice. But if any movie is going to make unconventional choices, it's *definitely* going to be Deadpool.
What is confirmed is that Tim Miller, who made his directorial debut with the first movie, will be directing this next one. And, of course, Ryan Reynolds will be back in action as the titular character.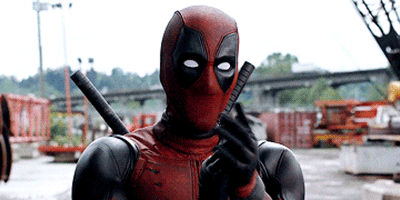 We're hoping this little rumor gains some serious traction to maybe bring it to a reality because just thinking about a world where Domino and Cable get to hang out with Deadpool (and imagining that means seeing Davis and Chandler with Reynolds on the big screen together) makes us super excited.