This is the exact nude-rose lipstick Selena Gomez wore at the 2017 AMAs
The stars were out in full force last night on the red carpet, and they looked absolutely divine.
But the biggest surprise of the night was that Selena Gomez rolled up to the American Music Awards with blonde hair and the prettiest nude-rose lipstick we have ever seen. Selena's styling is always on point, but there was something extra romantic and ethereal about her last night that has us seriously coveting her look.
Selena's soft, effortless makeup was the creation of artist Hung Vanngo, who just so happens to be a Marc Jacobs Beauty Global Artistry Ambassador. All of Selena's makeup and skin care prep was courtesy of Marc Jacobs Beauty, which makes sense, since they make some of the most gorgeous, elegant makeup around.
Hung and Selena wanted to create a natural look that wasn't overdone. So after applying Marc Jacobs Coconut Face Primer, Hung buffed on Marc Jacobs Beauty Genius Gel Super-Charged Oil-Free Foundation and added a bit of highlight with Marc Jacobs Beauty Dew Drops Coconut Gel Highlighter. After that, all Selena needed was a bit of concealer, brow gel, and a dusting of blush and mascara to give her a youthful, wide-awake look.
But, let's be real, what we really are dying to know all about is her lipstick!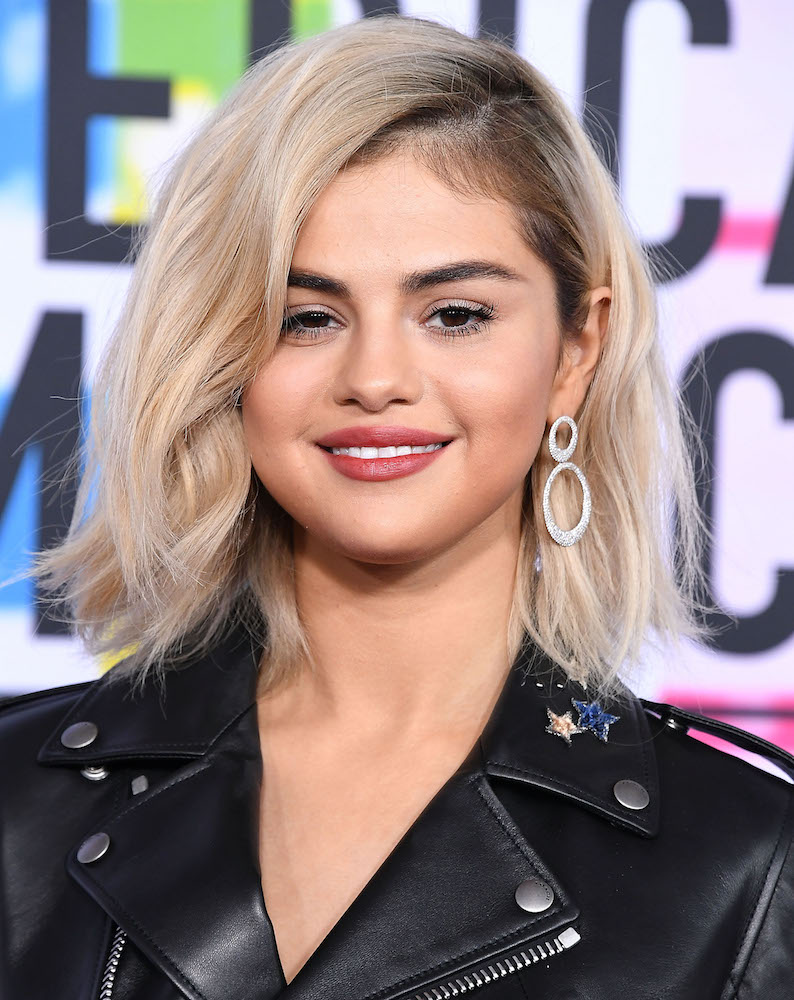 This creamy nude rose gives her lips a just-bitten look that is both sultry and sweet.
To get a natural, plush lip look, Hung opted against using a lip brush. He tells HelloGiggles he used his finger to dab color onto Selena's lips.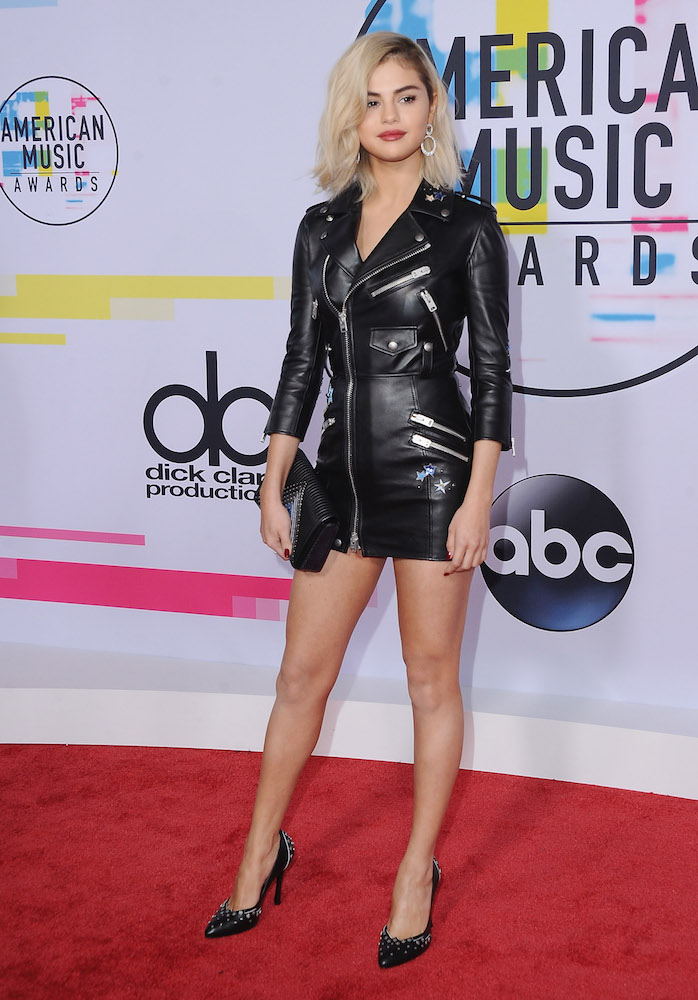 This way, it blends naturally and looks like she woke up that way.
If you're dying to try the same shade of lipstick that Selena Gomez wore to the AMAs, you can pick it up at Sephora for $30.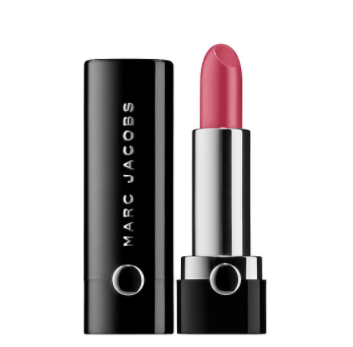 This rich and creamy lipstick is not only hydrating and luxurious, but its long-lasting formula means you'll get up to 10 hours of wear.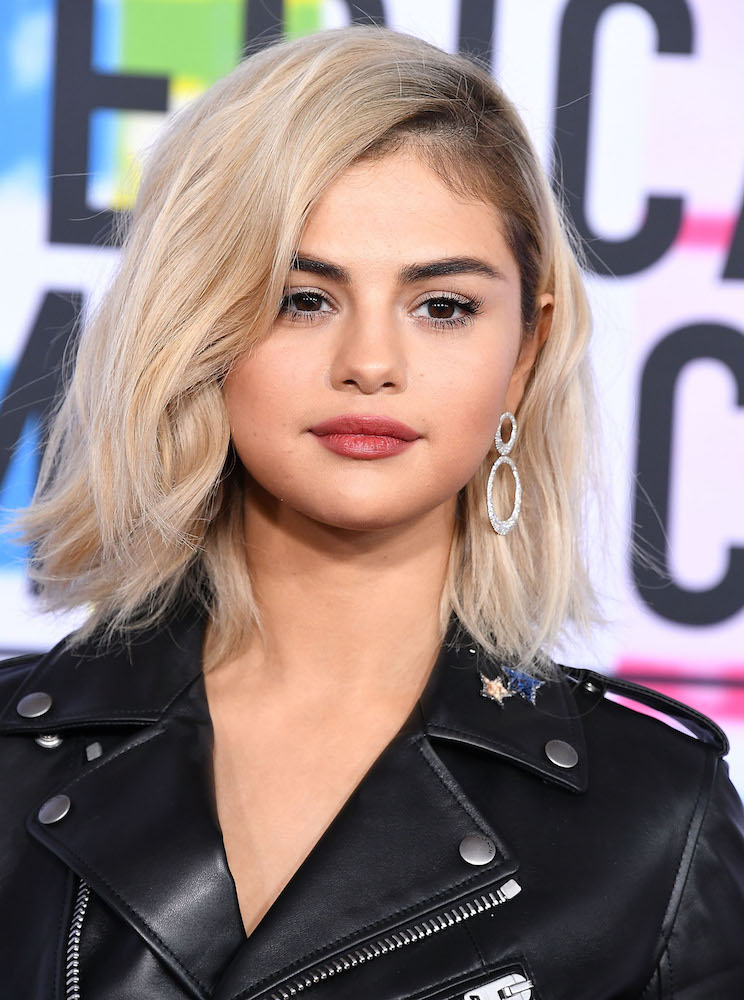 Doesn't get much better than that. What'd you think of Selena's look? Are you as smitten as we are? We have to admit that it's one of our favorites of the night.