This is the exact DIY recipe Gabrielle Union uses for healthy curls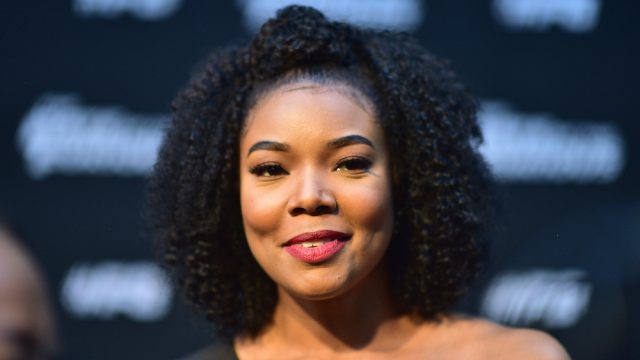 Underneath the protective hairstyles of Gabrielle Union live a headful of gorgeous, natural curls. Back in January, she announced that she'd been working on a curl-friendly haircare line set to hit Ulta stores April 16th. (If you don't want to wait to shop it on shelves, you can order it at FlawlessHair.com right now.)
Flawless by Gabrielle Union includes two types of shampoo and conditioner, an edge control gel, heat protector spray, blow dry cream, shine spray, masque, and oil treatment and will range from $19 to $29.
Gabrielle also owes her healthy hair to a DIY mask her stylist Wankaya H. shared with Jetmag.com. Wankaya uses a natural hair mask made of avocado, manuka honey, coconut milk, turmeric, and tea tree oil.
Wankaya calls the mask,
"A rich source of proteins, amino acids, and vitamins helps to soothe the scalp and promotes long, strong, and healthy hair growth. It also prevents hair loss, helps tame the frizz factor, and repairs damaged hair or split ends.
Deep conditioning masks are crucial to curly hair which tends to be on the fragile side. If you love protecting your natural hair while you rock a wig or weave, make sure to give your hair the TLC it needs between styles.
Follow Gabrielle's hairstylist Wankaya for more DIY recipes and hair care tips.