Did your ex text you on Christmas? There's a name for that: "Marleying."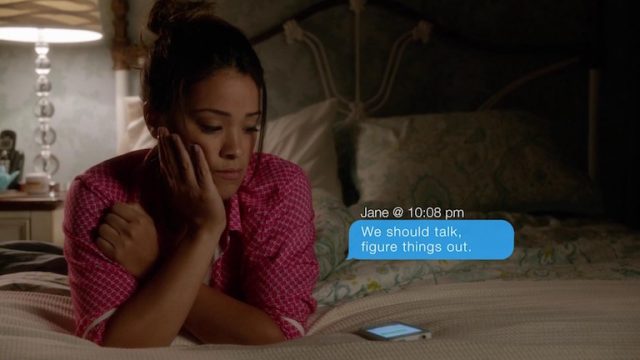 Exes are fun, aren't they? *This is a sarcastic comment.* One of the many joys of the holiday season is the inevitable run-ins with people you knew from school or another time in your life. Many of us may even get that classic text from an ex on Christmas. And it turns out, there's a name for that. Marleying is a new dating trend that you're prob pretty familiar with. There are a lot of text messages you should never send your ex, but Marleying is in full force regardless.
According to Mashable, one in ten of us are hit up by our former loves each holiday season. The term "Marleying" comes from Jacob Marley, who is one of the ghosts from Ebenezer Scrooge's past in the famous holiday ghost story A Christmas Carol. Marley is Scrooge's business partner who basically comes back to haunt Scrooge in order to help him realize how to get his life back on track.
…We don't think our exes will have that same effect on us, but it's a cute name regardless. The term was coined by eHarmony, one of the original dating sites on the web. (Clever, guys.)
After surveying thousands of people, eHarmony discovered that 11% of adults have been Marleyed.
8% of those adults have Marleyed their exes (who hasn't!) and Christmas Eve is the day it's most likely to happen, according to the survey.
What else are we going to do to distract ourselves from that much family time?
The ghosts of your own personal Christmas Carol are probably not all that bad, right? We support Marleying if it's good for you — and for your ex. If there is just one last little "Merry Christmas" left in your heart, send it out.
There are worse things to say to an ex, after all.