EW's 'Reunion' issue reunites 'Felicity' and 'Family Ties'—be still our hearts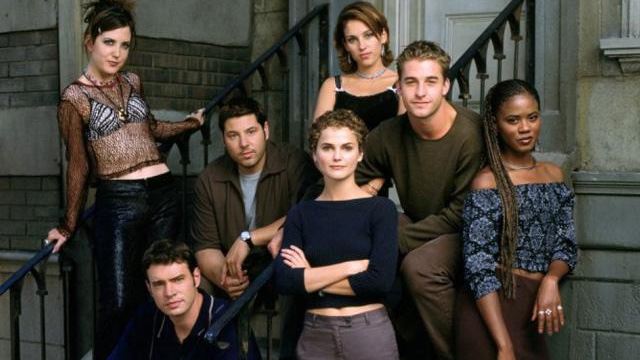 Run, don't walk, to your nearest newsstand, because Entertainment Weekly's "Reunion" issue is out and it's better than ever. To commemorate 25 years of Entertainment Weekly, the magazine has dedicated their annual issue to reunions that are truly iconic. Think Rocky Horror and Bring It On.
For instance, Family Ties got back together after 26 years apart, and it's hitting home for a lot of long-time viewers. But for the cast of the show, this isn't the first time they've heard from each other. Tina Yothers explains that they've always been in each other's lives, even if it wasn't on screen:
For the actors in Felicity, this shoot was the first time they had been in the same room since the show concluded in 2002. With all the energy in the room, the cast started revealing secrets and fun facts left and right. For instance, Keri Russell explains that she completely screwed up while auditioning for the part, saying, "There were so many girls waiting to audition I was like, 'Can I leave?' I got a couple of callbacks and then had a screen test and choked. I'm such a bad audition-er. I'm shy and, like, spaz out." Fortunately, the casting directors saw her talent through the awkwardness and brought her back in to give it another shot. Meanwhile, Noel (Scott Foley) was originally cast as Ben, if you can believe it. Here's how his audition went down:
If you want to read more juicy gossip and get a look at the other reunions, snag a copy of the magazine when it hits shelves on today.
(Image via WB)