This is what it looks like when Evian water gets the streetwear treatment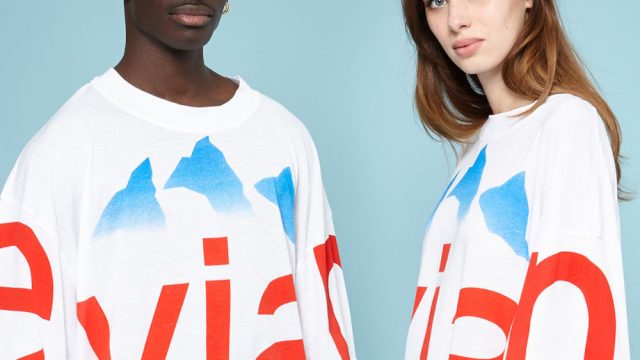 We get it — when you think of streetwear, fancy schmancy French mineral water doesn't exactly come to mind. This isn't to say Evian hasn't earned its chops in the designer fashion scene, having partnered with Kenzo, Alexander Wang, Elie Saab, Paul Smith, Jean Paul Gaultier, and Diane von Furstenberg in the past.
The creatives over at Rad celebrated Evian with a new collection featuring the iconic logo. Every piece of the collection is beautifully oversized and includes hoodies, tees, and totes.
A little back story on Rad: The clothing brand has been around since 2012, and they have a business model we can really get behind. Since Rad has no brick and mortar stores or middlemen, they can keep their prices low. And since everything is hand-produced once an order is placed, they can create orders without waste. The Rad x Evian collection is available right now with prices ranging from about $33 to $65.
The oversized hoodie ($64.90) is available in white, blue, and millennial pink (obvi.)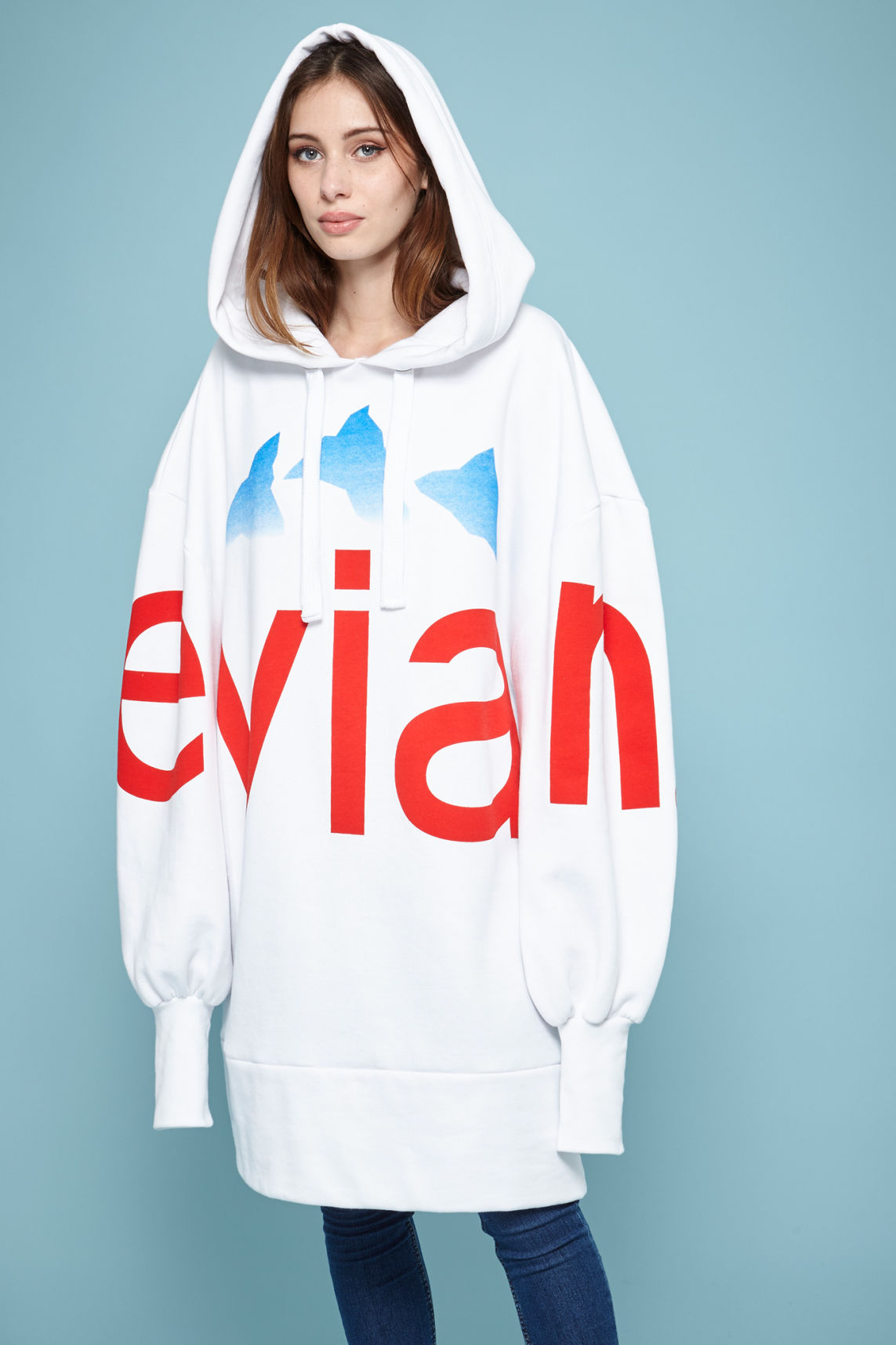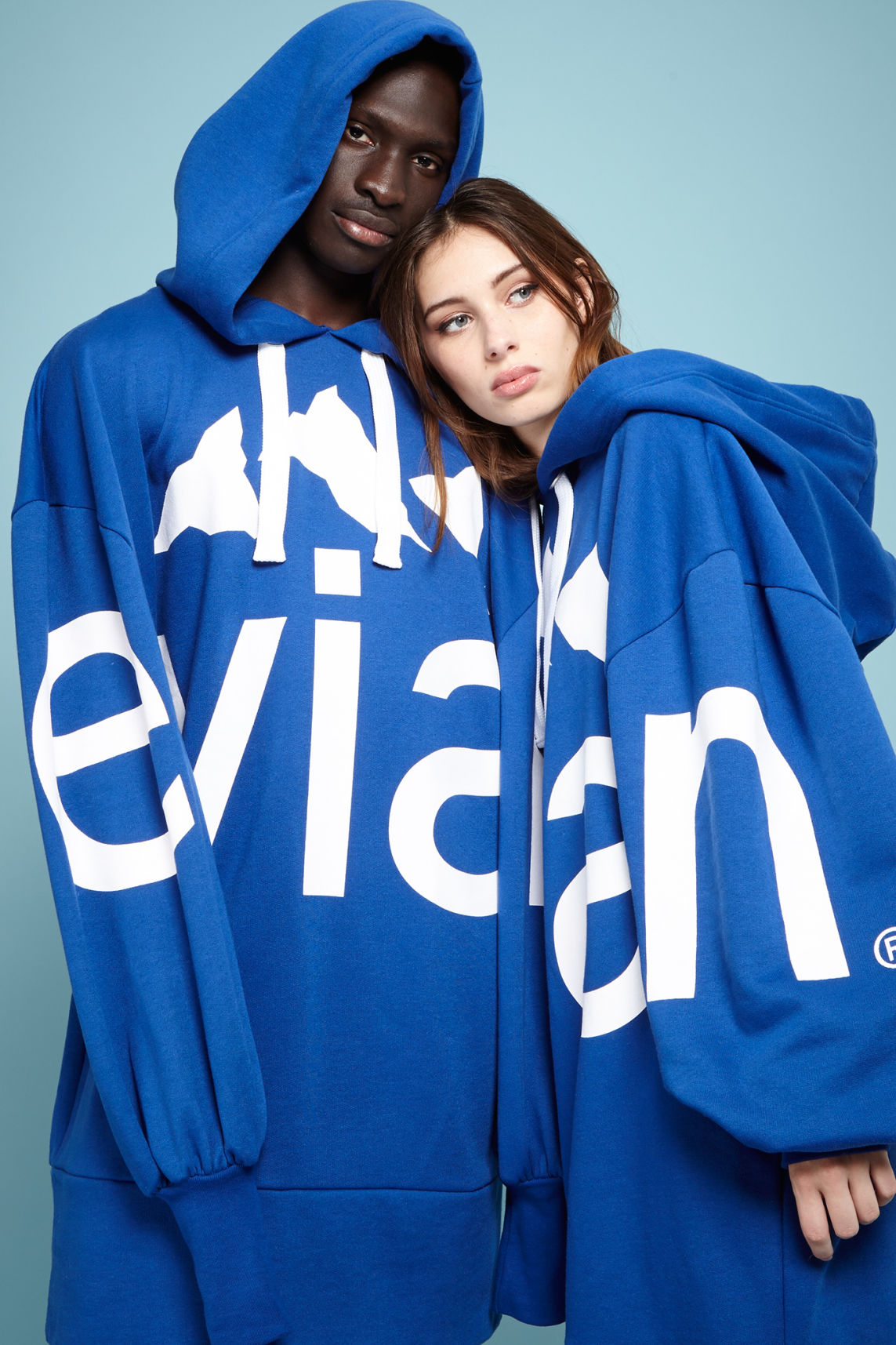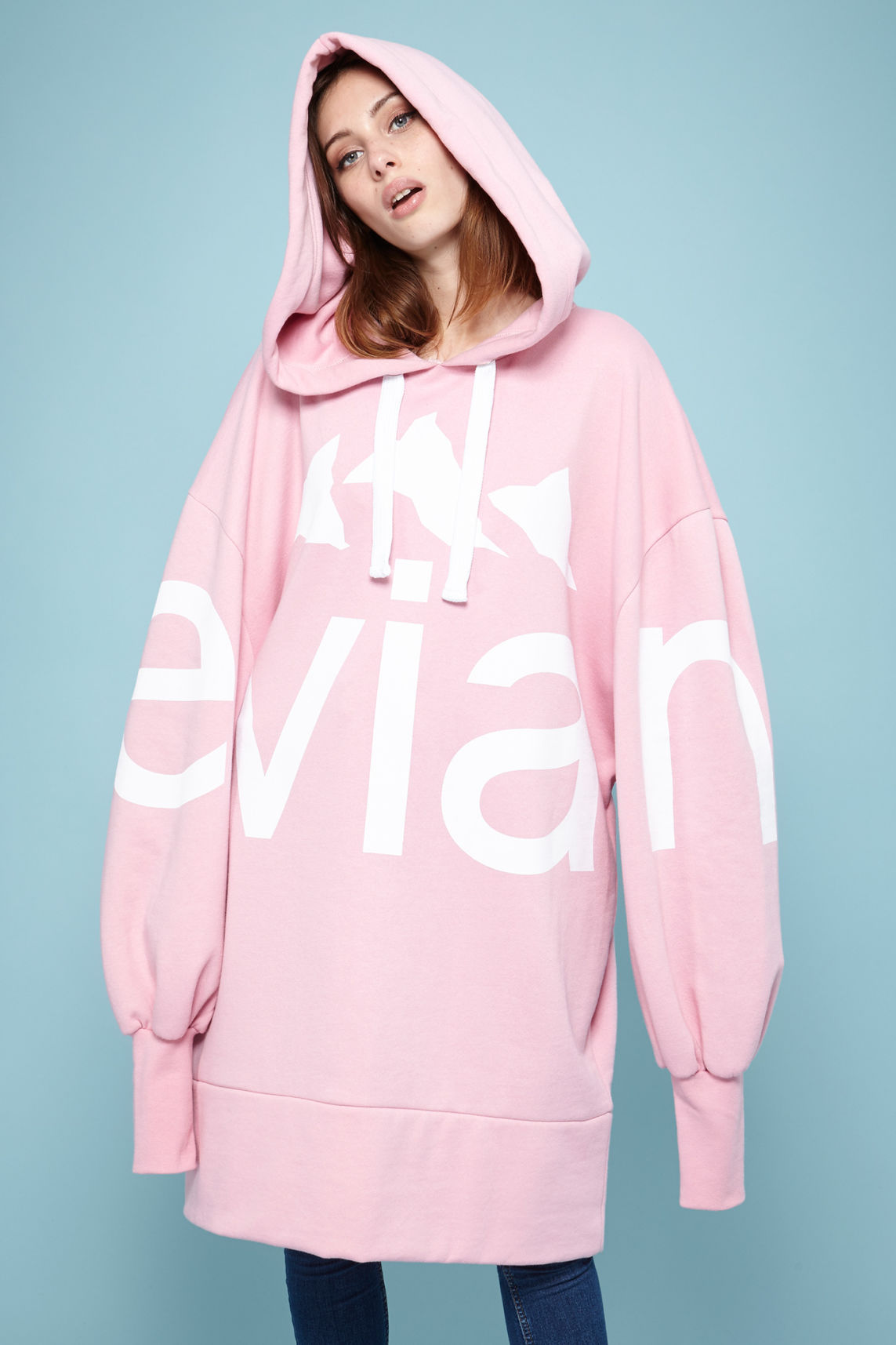 For $32.90, you can score an oversized Rad X Evian tee. (This one's our personal fave.)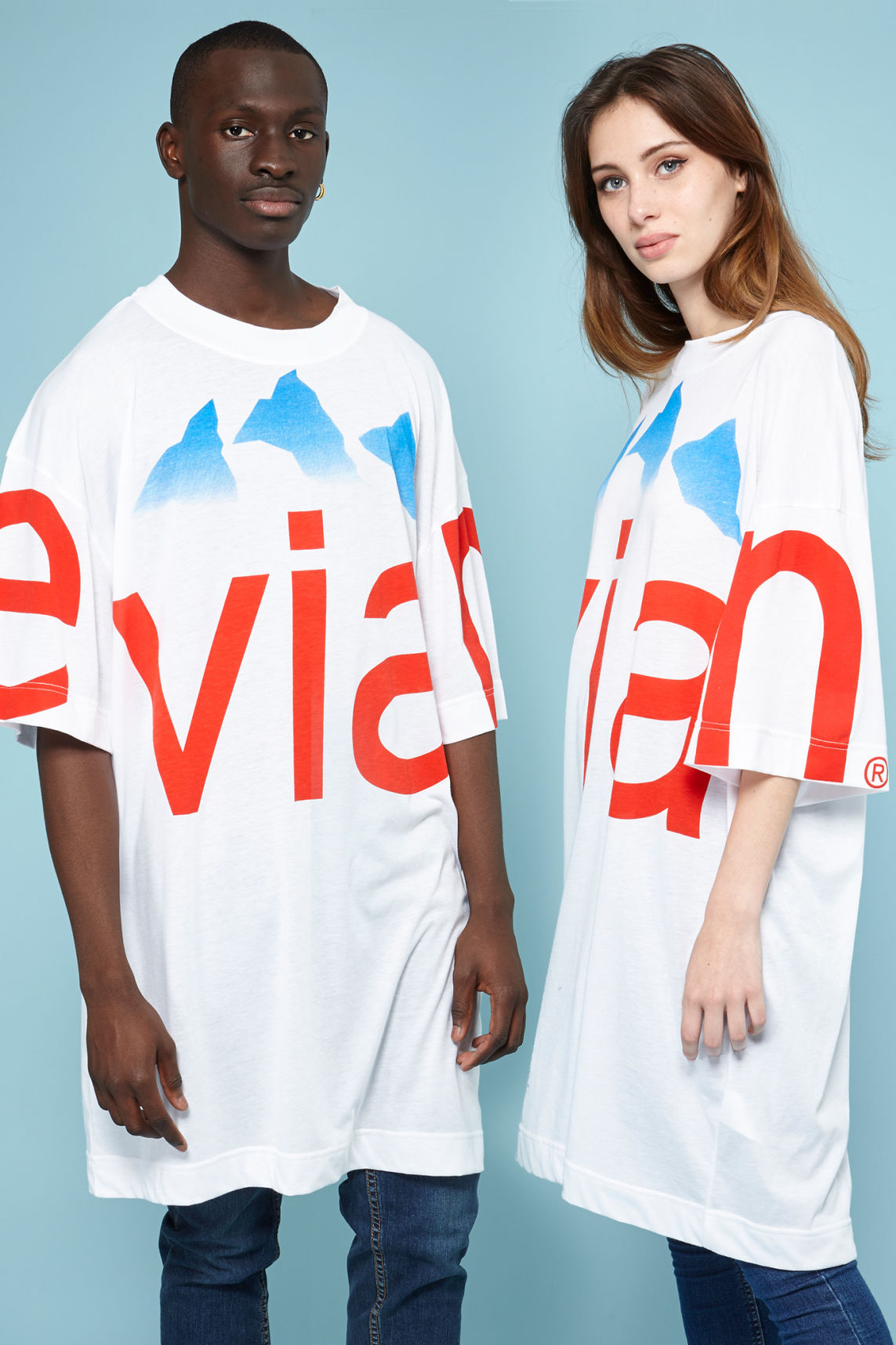 The oversized-ness doesn't stop there — check out the totes. ($43.90 each.)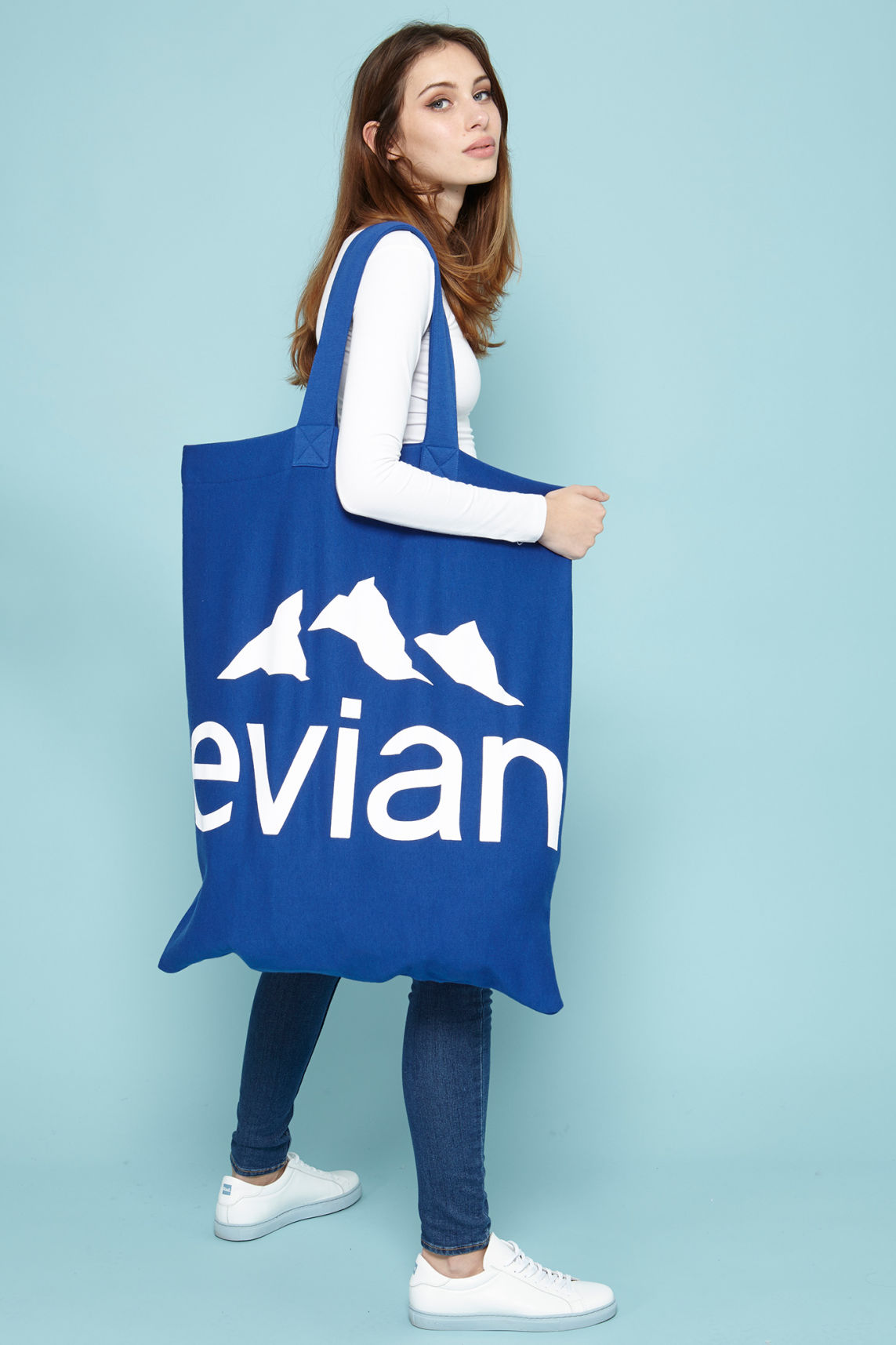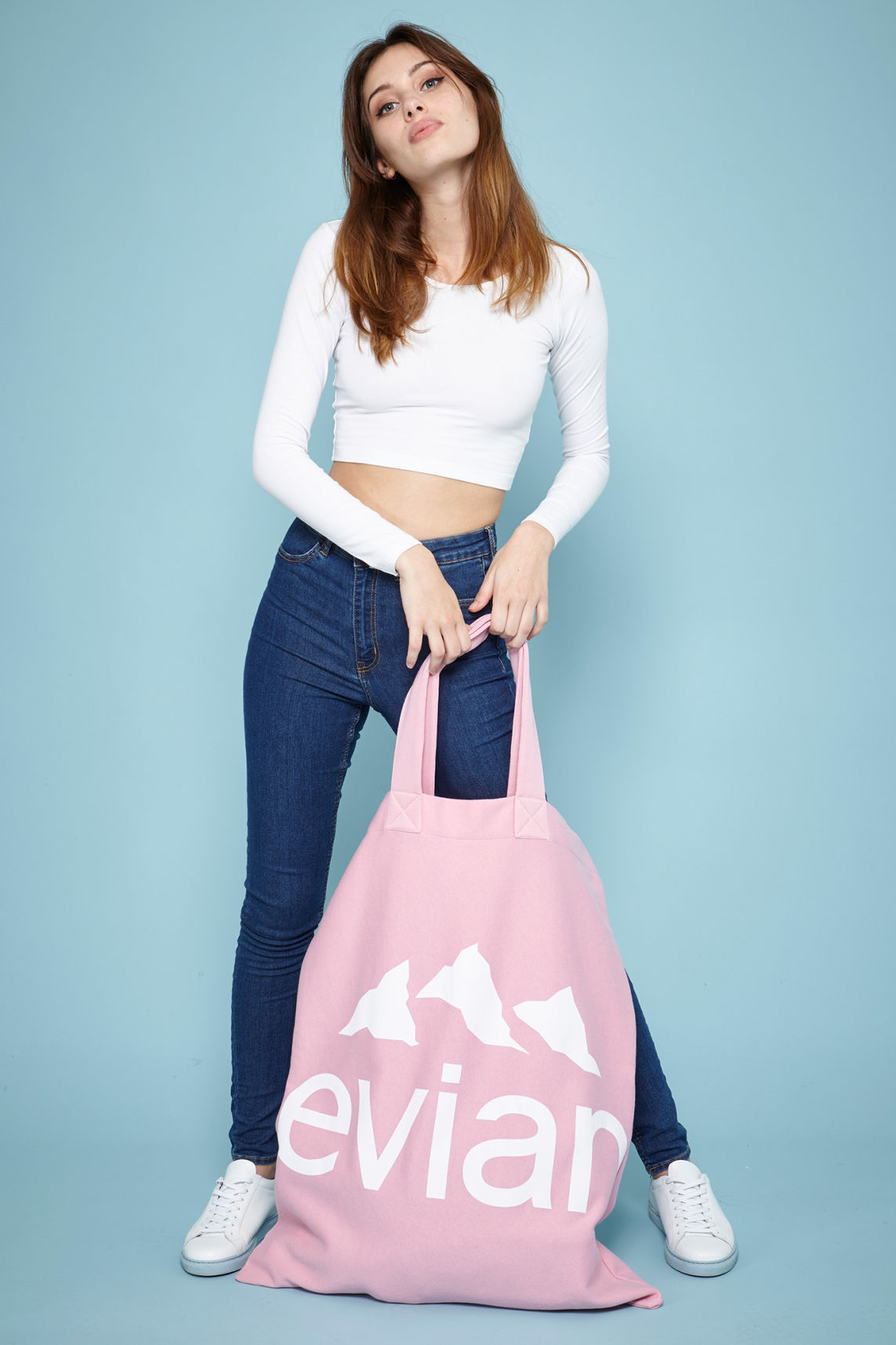 If you're feeling the collection, keep an eye on Rad. The e-commerce platform launches new collections weekly.