Everything we know about Paul Marciano, the man Kate Upton accused of harassment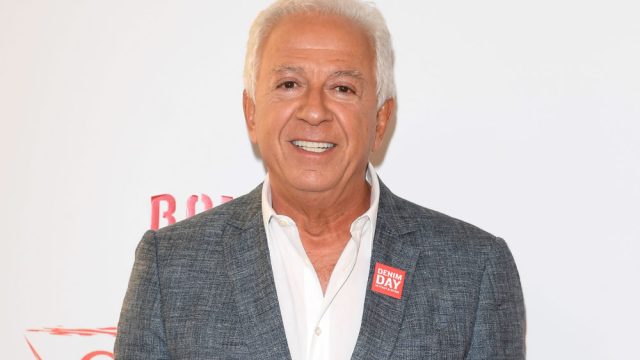 On January 31st, supermodel Kate Upton accused Paul Marciano of using his power to "sexually and emotionally harass women." The 65-year-old co-founder and former CEO of Guess now serves as the brand's executive chairman and has held the title of chief creative officer since August 2015.
In 1981, Paul Marciano founded Guess with his three brothers, Maurice, Georges, and Armand. The brothers changed how denim was viewed in America. Jeans were no longer categorized as workwear but instead became fashionable and, yes, even chic. Guess clothing has always been modeled by well-known, nearly-nude celebrity models, incuding Anna Nicole Smith, Naomi Campbell, and of course, Kate Upton. Jennifer Lopez is the current Guess spokeswoman, appearing front-and-center on Guess' homepage.
Forbes reported in 2015 that the company was financially struggling compared to its multi-billion-dollar boom in the early 2000s. The Marciano family had a net worth of $1.2 billion in 2015, is reportedly notorious for mismanaging staff. In recent years, employees have left and sales dropped when athleisure came into fashion. Marciano was forced to close several stores as of 2015, yet was still optimistic about Guess' future.
Marciano is married to Mareva Georges Marciano, crowned Miss Tahiti 1990 and Miss France 1991. He has one daughter, Ella Marciano, who, in 2010, designed a Guess T-shirt to raise money for the charity Sojourn Services for Battered Women and Their Children.
Marciano has yet to respond to Upton's allegations.  After posting her tweet, Upton reportedly told TMZ reporters that she will provide more details when the time feels right. She supposedly also believes that others at Guess enabled Marciano's inappropriate behavior.
We'll be ready and willing to listen when Upton is ready to share her story.