Everything You Need to Know About Getting a Lash Tint
When it comes to looking and feeling like an IRL Disney Princess, nothing beats long, fluttery lashes. There's just something extra magical about a perfect lash situation that transforms every beauty look. That said, committing to falsies and eyelash extensions can be a bit of a tall order. High-end falsies take a lot of time to master and don't come cheap, and an eyelash extension habit can be expensive to maintain. For many, they're best left to special occasions.
This is where lash tinting comes in. (Not to be confused with an eyelash lift—that's different.) Lash tints are a happy medium between mascara and falsies, giving you a wide-eyed, long-lashed look for a relatively affordable price and with little upkeep. If you're someone who regularly gets their brows shaped and tinted, then adding a lash tint to your routine will barely make a dent in both your budget and time.
There are a few different options when it comes to lash tinting, and you can do it either at home or at a professional salon. That being said, lashes are a bit too close to the eyeballs for comfort, and we'd recommend getting them professionally done over a home treatment. We love a good DIY, but our eyeballs are important.
Here's everything you need to know about getting your lashes tinted:
What is eyelash tinting?
An eyelash tint consists of adding a special dye to your eyelashes, giving you weeks of dark, full lashes without the assistance of mascara. You recline in a salon chair and a technician applies the dye to your lashes while you keep your eyes closed for about 10 minutes. It's a quick, relatively painless process.
Is eyelash tinting safe?
As with all beauty services, you want to make sure to go to a licensed professional who uses high-quality products and has a lot of experience. The eye is a much more sensitive and important area than your eyebrows, so even if you get your brows tinted at a local nail salon, that doesn't mean you necessarily want to get your lashes tinted there as well.
Courtney Buhler, the founder of Sugarlash PRO, tells HelloGiggles,
"We recommend asking your lash artist before each service if they are certified in lash lifts and tints. As long as the correct procedure is followed, lash tinting is perfectly safe. The only negative side effect, which is followed across any beauty procedure such as dyeing your hair or getting acrylic nails, is that there is always a chance of the client having an allergic reaction. But it would be really rare."
What is the tint made of?
Under no circumstances should you or a professional be using regular hair dye on your lashes. Make sure your specialist is using a vegetable dye that won't harm you. Buhler says, "The only people that should stay away from eyelash tinting are those that have eye infections or conditions (like conjunctivitis, swelling, or irritation around the eyes) at the time they come in for a lash service. If your client has an infection, receiving a lash tint could make the eye infection or condition worse. Also, people who have had allergic reactions to hair dye in the past should stay away from eyelash tinting. As a client, if you are ever in doubt, ask for written permission from your doctor that you can provide to your lash technician."
Will my eye or skin become irritated?
There is a chance that your eyes will burn or that the skin near your lashes will become a bit irritated. Most salons will flush your eyes out with saline if they are in pain once the first eight minutes have passed. If you have especially sensitive skin or have eye problems, you might want to avoid this particular service. That said, it is safe for contact lens wearers.
Buhler mentions, "With any lash services, we always recommend that the client take their contact lenses out. A contact lens can trap fumes from the adhesive and cause the lens to be dry. This will cause irritation to the eyes and it will make the client uncomfortable. It is best to remove the contact lens before you receive any lash service to prevent the chance of irritation or infection if the product does come in contact with the eye."
How much does it cost?
Generally, you can expect to pay $20-40 for this service, but it depends on location.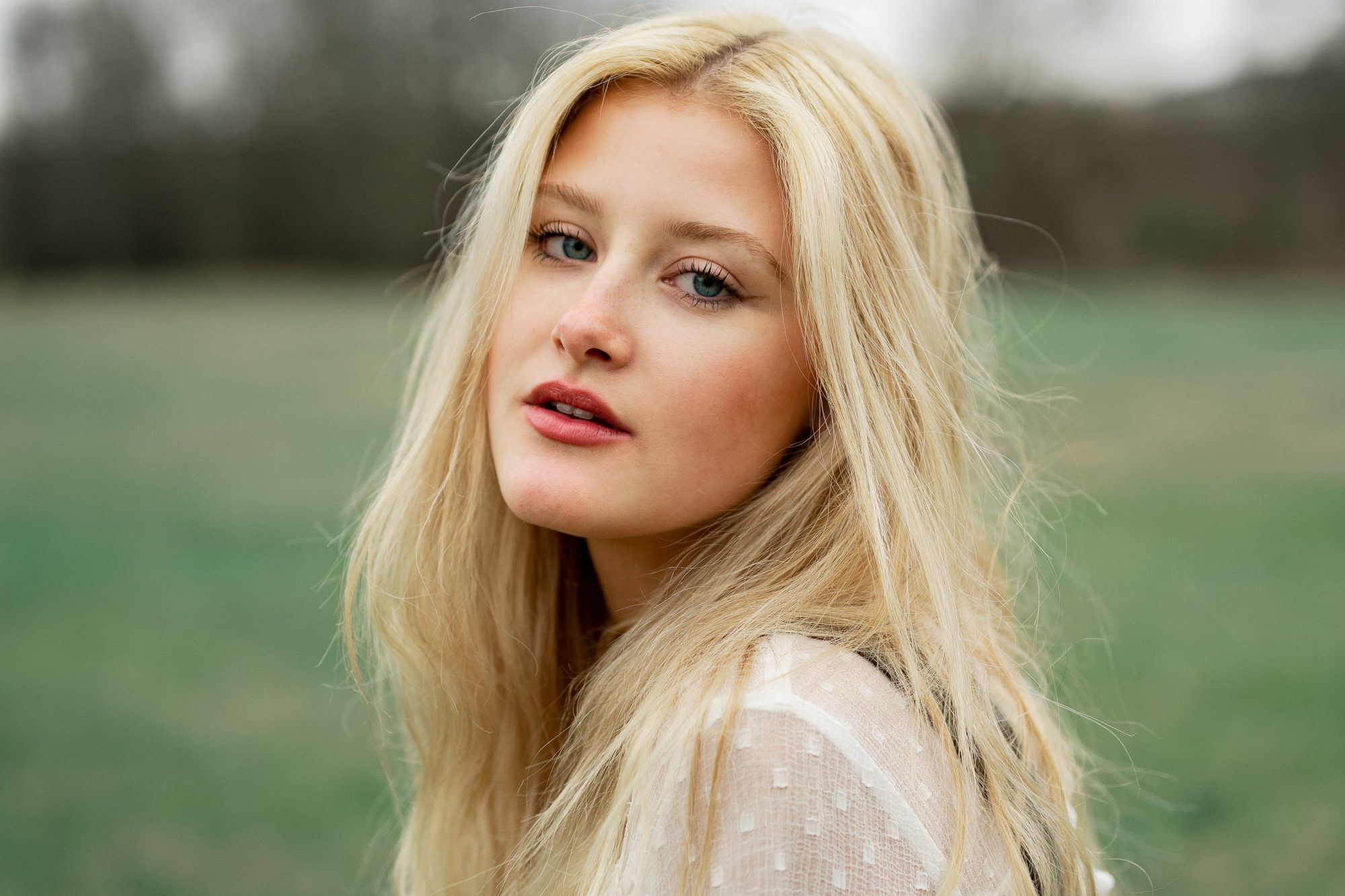 How long does it last?
Results typically last 3-6 weeks, depending on how much you touch your eyes, how often you wash your face, and what kind of cleanser you use. You'll want to steer clear of oil cleansers and oil-based makeup removers for the time being, since those could wash the tint off faster. Also, the less you run your eyes underwater, the better, so you can stick to face wipes or use a Q-tip to apply a cream-based cleanser to remove eye makeup without touching your lashes.
Is it worth it?
Obviously, if you have super light lashes to begin with you'll see the most notable difference. But even if you have dark eyelashes, they will appear lusher and longer than usual, since most of our lashes are lighter towards the tips.
A final tip from Buhler? Check for the salon's cleanliness. She tells us to be aware of a clean and organized workstation, with all lash tools and products either disposed or sanitized between clients. You'll also want to check to see if the lash technician is using Autoclaves or chemo-sterilants like Accel CS-20, and has proof of their certification in lash lifts and tints posted in the salon.
Always ask what products they are using, and make sure the lash technician is able to give you a full breakdown of the products. Usually, sanitization areas are in the back of a lash studio or salon. If the sterilant is not out in the open, you can ask the lash technician to describe to you the sanitation process and steps they take before each service.
Along with brow tinting, lash tinting is a nice way to amp up your look without dropping big bucks. If you've got a beach vacation coming up and don't want to deal with runny mascara, this might be just what you need.