Everything I need to know, I learned from Prince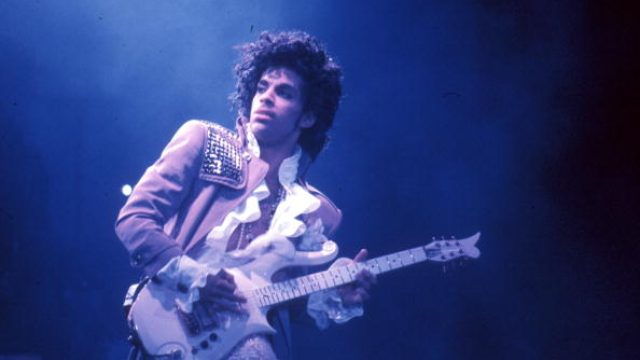 I love Prince so much, I always have. Prince was someone who intrigued me, who made me laugh, and who created some of the most interesting and important music we will ever experience. Though my relationship to Prince was something different from my relationship to Michael Jackson, I imagined them both living forever, as the ones we love are supposed to. Prince was an enigma, a magical man made fully of mystery and music and passion. There is no point in saying it since he's gone, but he left us too soon. I only hope he was at peace when he went.
EINTKILF Prince
Be unique.
Prince had no problem being himself, figuring out who he was or what he wanted to be called, or how he may or may not identify. The fact that Prince was unapologetically Prince was so inspiring to so many of us.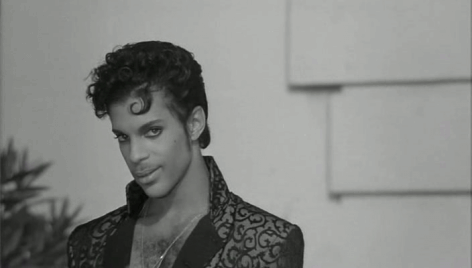 Women are life. 
Prince has a long history of supporting women. He worked with many women over the years including Gayle Chapman (keyboardist in his first band), Lisa Coleman, Wendy Melvoin, Sheila E., Vanity (who also recently passed away), and Apollonia — to name a few. Beyond that, Prince once had a legal team consisting solely of Black women. Prince loved women and he treated them with respect and kindness and equality — the dream, right?
Strut your talent.
When Howard Stern asked drummer Dave Grohl if he thought Prince was a better musician than he was, Grohl responded, "Dude, Prince is a better drummer than I am."
Prince knew how incredible he was. He wrote songs for himself, but also for plenty of other artists. Some of the most famous songs in the world were written by Prince. Next time you're jamming to "Manic Monday" or sobbing along with "Nothing Compares 2 U," thank the man in purple.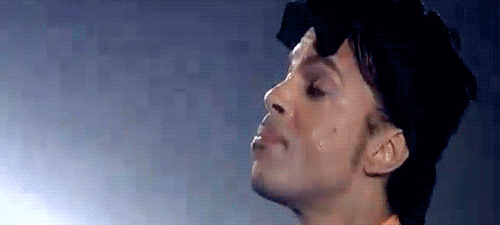 Be who you are, whoever that happens to be.
Without getting too deep into the conversation surrounding gender fluidity or sexual expression or orientation, I will just say that Prince very clearly did not buy into the defined standards placed on us by society. When I was 6 or 7 years old I asked my mother if Prince was gay. Her reply? "You know, I don't know how to answer that question."
There is a reason that moment stuck with me. Prince didn't have to be one thing or another, he just was who he was. If that doesn't move you just a little bit, you're stone cold.
Sexuality is important.
As if I'm going to write about Prince and not bring up the incredibly sexy being that he was. I have heard a lot of people say it this week, but I am going to go ahead and jump right on the bandwagon — Prince was one of my first sexual memories. When I asked my mother if he was gay, I didn't know what I was asking, but I knew why I was asking: I felt very attracted to this man, this performer, his music, the beautiful woman on the album art — I was taken, and it turns out, everyone else was too. His music is incredibly sexy. His symbol is even sexy. Purple is sexy. Prince was just pure sex and who doesn't love that?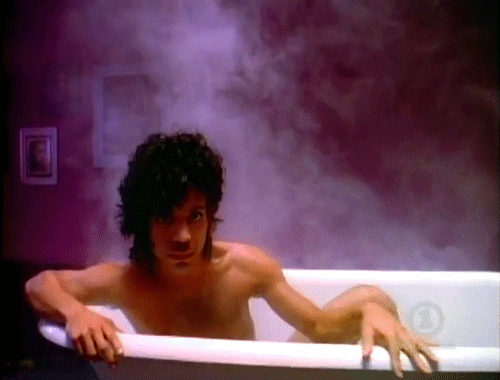 Take risks.
Prince's style was something entirely new. His hair and makeup were whatever he felt like sporting at the time, his music was intense and beautiful and passionate, he was a strange person, he was quiet and didn't really do a ton of interviews, he was confident and strong, he stood up for himself and women and Black people and queer people and what he believed in. Prince was out there with opinions and style and unique music before it was even socially accepted to be or have any of those things. Prince took risks and he influenced millions of people because of it. He changed and saved lives with his music and his voice and maybe that sounds dramatic, but tell that to the weirdos who looked up to Prince as one of their own. Prince gave us a very strong example of someone being themselves, even when it was considered a risk to do so.
Buy albums.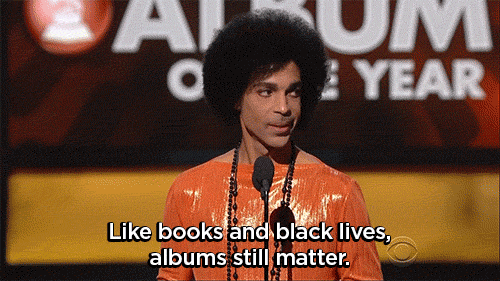 Last year at the Grammys, Prince introduced the award for "Album of the Year" and though I don't usually watch the Grammys or care about them, I've watched this moment at least 10 times. Not only do I love standing ovations (which Prince received for just walking into the room), but I loved the way Prince worked in the importance of books and Black lives while talking about music. That all being said, I still buy albums. Yes, I love streaming music. I love Spotify, I subscribe to Apple Music, I have flirted with the idea of Tidal, and I even like Pandora. But I also buy albums. I like to support the people who have supported me, whether they know it or not. Though it is frustrating that we can't stream Prince right now when we need him the most, I think it's pretty rad that we are left with his full legacy, including the opinions he had about the future of music and the importance of supporting your artists.
So buy an album. Dance to "Purple Rain." Be your weird self. And remember Prince for the incredible person he was. Rest in peace, brother.