Everything leaving Netflix in July so hurry up and binge ASAP!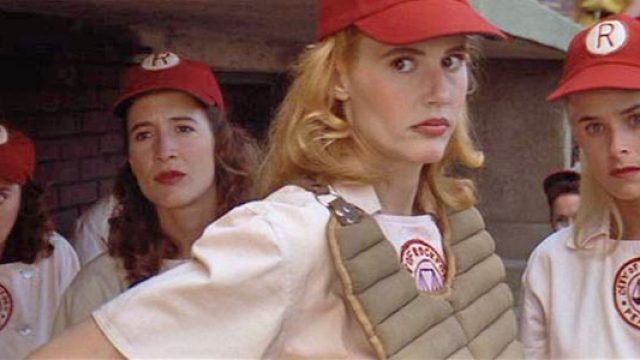 The last month has been pretty busy in the world of TV and movie watching, because Netflix has been delivering the best of the best. There have been classic films like A Clockwork Orange, super hilarious relationship comedies like Along Came Polly, weird indie films like Rubber (where the main character is a car tire), and basically everything in-between. But sadly, some of their content is leaving the platform in July.
Don't get TOO upset just yet, though! This is actually good news, because it means more content will be added in July, and we still have time to BINGE the movies and TV shows that are expiring!
Okay, here's the full list of titles that are leaving us.
2001: A Space Odyssey
A Clockwork Orange
A League of Their Own
Allegiance
Along Came Polly
Best in Show
The Beverly Hillbillies
Bulworth
Butch Cassidy and the Sundance Kid
Caillou, season 5
The Central Park Five
Cheech & Chong's Up in Smoke
The Conspiracy
Daniel Tiger's Neighborhood, seasons 1-2
Dinosaur Train, season 2
Drive Me Crazy
Flashpoint, seasons 1-5
The Flintstones
The Flintstones in Viva Rock Vegas
The Game, seasons 1-3
How to Marry a Millionaire
Ice Age: The Meltdown
Medium, seasons 1-7
Mister Rogers' Neighborhood: Volume 1
Mouse Hunt
My Sister's Wedding
Notting Hill
Numb3rs, seasons 1-6
Odd Squad, season 1
The Perfect Storm
The Quiet Man
Reading Rainbow: Volume 1
The Right Stuff
Rubber
Star Trek: The Motion Picture
Star Trek II: The Wrath of Khan
Star Trek III: The Search for Spock
Star Trek IV: The Voyage Home
Star Trek V: The Final Frontier
Star Trek VI: The Undiscovered Country
Star Trek: Generations
Talladega Nights: The Ballad of Ricky Bobby
Team America: World Police
Tesla: Master of Lightning
Thumbelina
The Very Hungry Caterpillar and Other Stories
Wild Kratts, seasons 1-3
Witness
Women Aren't Funny
WordWorld, season 1
Zoboomafoo, season 2
Venus and Serena
Color Crew
Serenity
Braxton Family Values, season 3
Soooooo yeah, it might sound like a ton of stuff to watch, and it definitely is. However, you can get through a lot of these movies and shows before they disappear! And hey, if you miss a title or two, most things can be found on iTunes these days (or there are those old-fashioned DVD things).
But for the time being: Ready, Set, Netflix!