The list of everything leaving Netflix in April 2017 is here, and this one hurts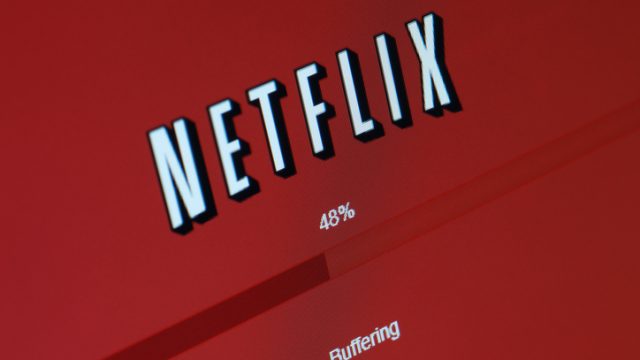 The saddest part of every month is learning everything leaving Netflix, and April 2017 is going to be particularly rough.
While on one hand we're getting a bunch of exciting new shows this April, we're also losing a lot of our go-tos. For example, every Joss Whedon show is about to be removed from the streaming service which is, like, some of the worst news we've heard in ages (WHY NETFLIX, WHYYYYYY?). We're also losing the first four seasons of Bones, and House, and — the horror — The Princess Bride. We're definitely going to have to have a moment of silence and pour one out for media homies, but luckily, things seldom leave Netflix forever.
If you're looking to cram before the Netflix gods taketh away, here's the list of what you need to binge in the next week. RIP.
Leaving April 1st
Ally McBeal: Seasons 1 – 5
Angel: Seasons 1 – 5
Better Off Ted: Season 1
Barbershop 2: Back in Business
Bones: Seasons 1 – 4
Buffy the Vampire Slayer: Seasons 1 – 7
Chaplin
Dollhouse: Season 1
Ferris Bueller's Day Off
Firefly
House, M.D.: Seasons 1 – 8
Lie to Me: Season 1
Menace II Society
Resident Evil: Extinction
Rosewell: Seasons 1 – 3
Snow Day
Stomp the Yard
Superman II
Superman III
Superman IV: The Quest for Peace
Superman Returns
Superman: The Movie
The Agony and the Ecstasy
The Boys from Brazil
The Escapist
The Princess Bride
The Riches: Seasons 1 – 2
The Usual Suspects
The X-Files: Seasons 1 – 9
Vanilla Sky
Leaving April 3rd
Leaving April 7th
Legit
: Season 2
Wilfred: Season 4
Leaving April 9th
Leaving April 10th
Leaving April 14th
Leaving April 15th
Leaving April 17th
Leaving April 26th
The Nutty Professor 2: Facing the Fear
Leaving April 30th
Let's all have a moment of silence to mourn some of our faves.