Start saving your pennies, because this is everything coming from Too Faced's new Peaches and Cream line
We aren't usually the types to hurry the summer season along, but knowing that at the end of summer we will be able to get our hands on Too Faced's highly-coveted Peaches and Cream Collection is a pretty good incentive to look forward to. We've been getting sneak peeks for weeks now, thanks to the very crafty Jerrod Blandino, but today we finally have the full scoop on the entire Peaches and Cream line. You're gonna FLIP.
This huge collection is a total game-changer for Too Faced. It's the first time they're creating a line for an exclusive retailer, and because it is NOT limited-edition, it will be updated every season. That's huge.
The Too Faced Peaches and Cream Collection will be available at Sephora on August 28th and online at Too Faced on September 1st.
The collection features 12 different products, most of which come in a variety of gorgeous shades. Should we take a look at them all? Yes!
Just Peachy Matte Velvet Eyeshadow Palette, $45.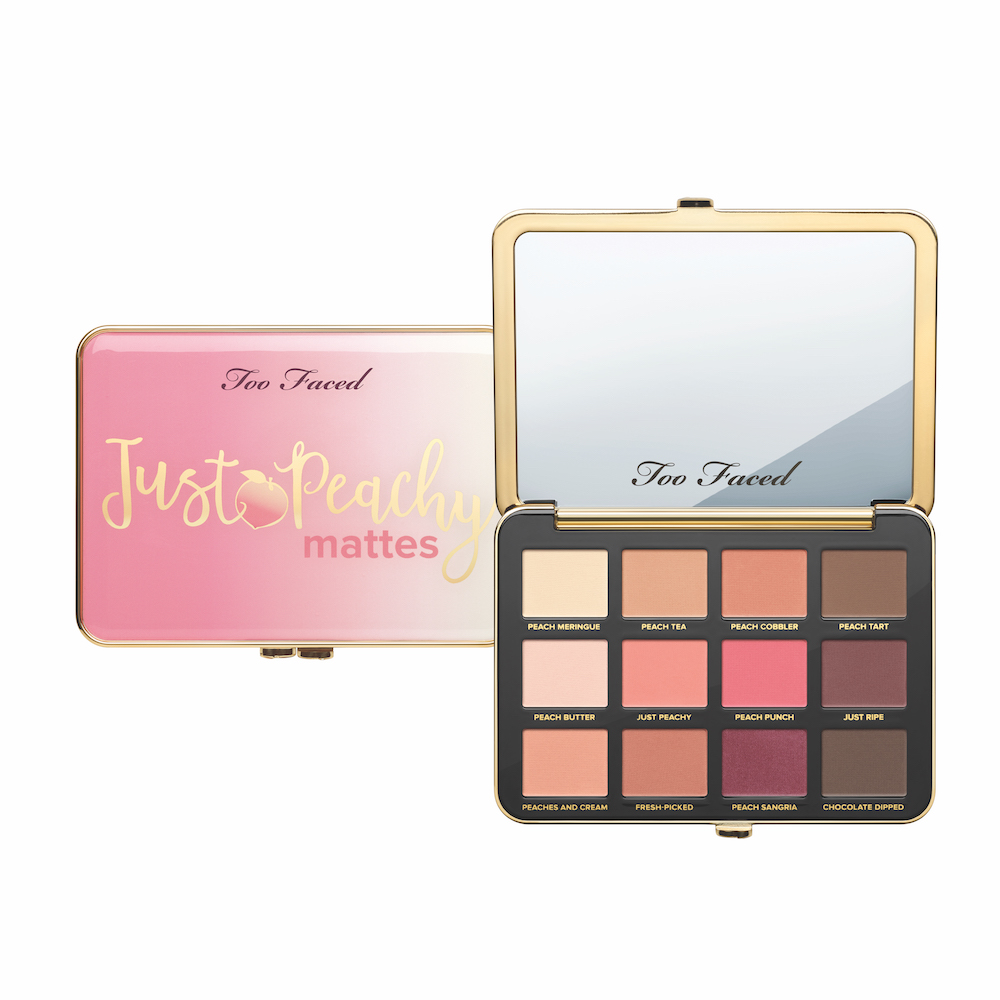 Featuring 12 matte shades of warm peaches, buttery creams, and rich browns that are super blendable and have great color payoff.
Peach Blur Translucent Smoothing Finishing Powder, $30.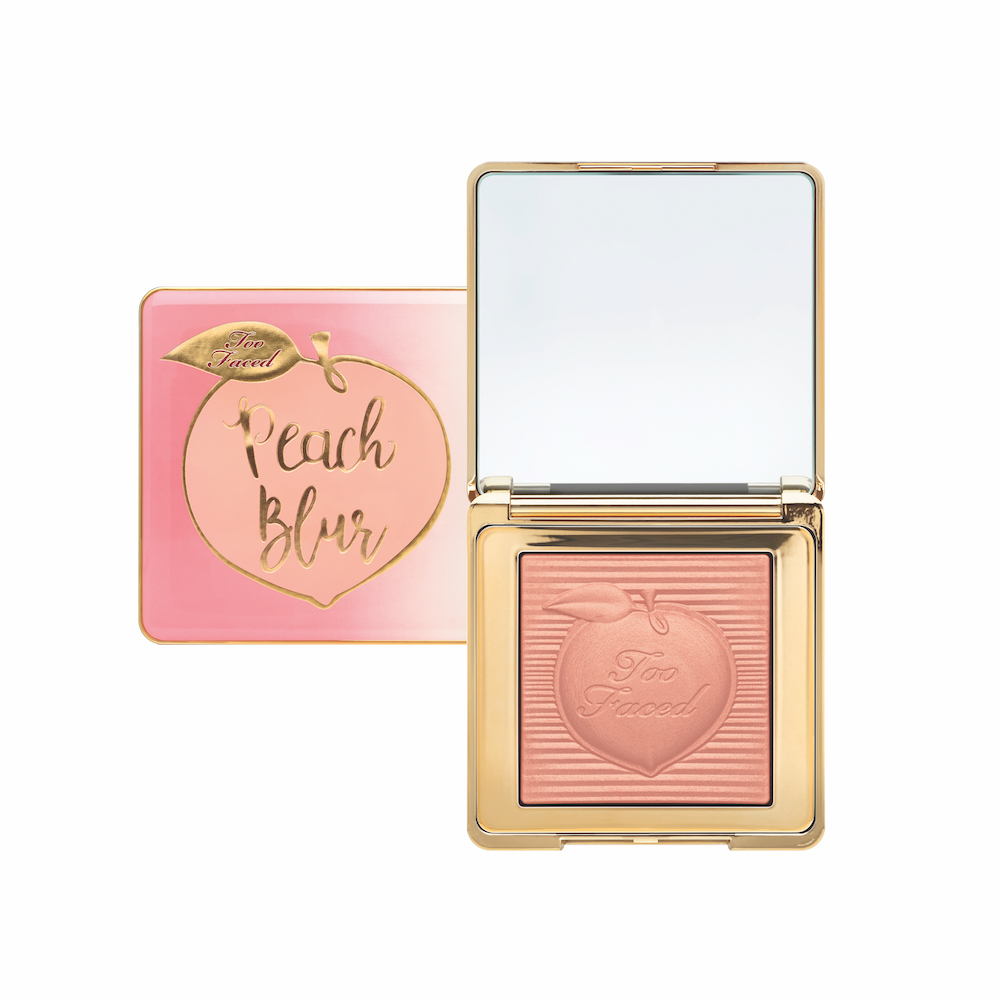 This magic, all-over powder gives you the illusion of perfect skin, thanks to advanced optical correcting spheres that help smooth harsh lines and blur imperfections in a universally flattering peach shade.
Peach Frost Melting Powder Highlighter, $30.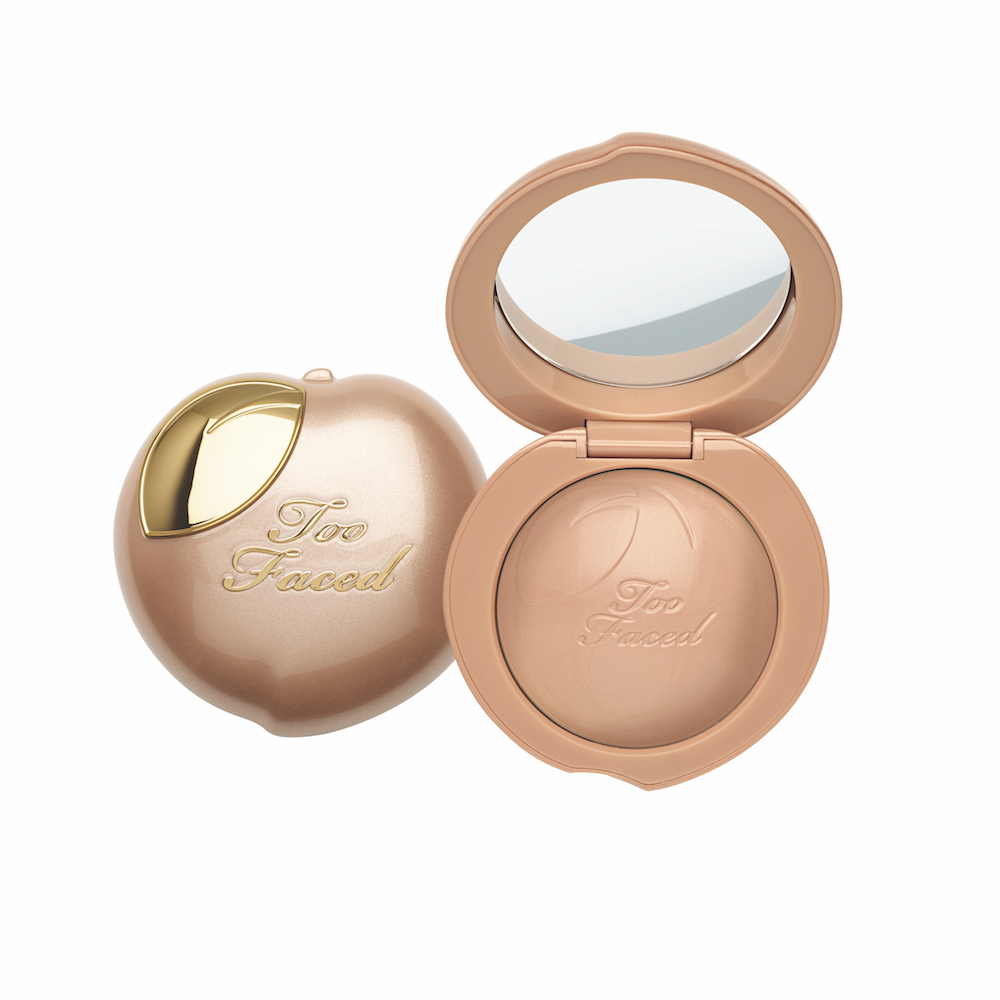 This first of its kind of melting powder highlighter is the perfect champagne peach shade. The creamy, buttery texture transforms into a lightweight powder when applied. The buildable, soft, and blendable finish illuminates your skin.
Peach Kiss Moisture Matte Longwear Lipstick, $21.
1After School Special
2Sure Thing
3Breakfast Club
4Butterfly
5Doll Face
6Drunk Dial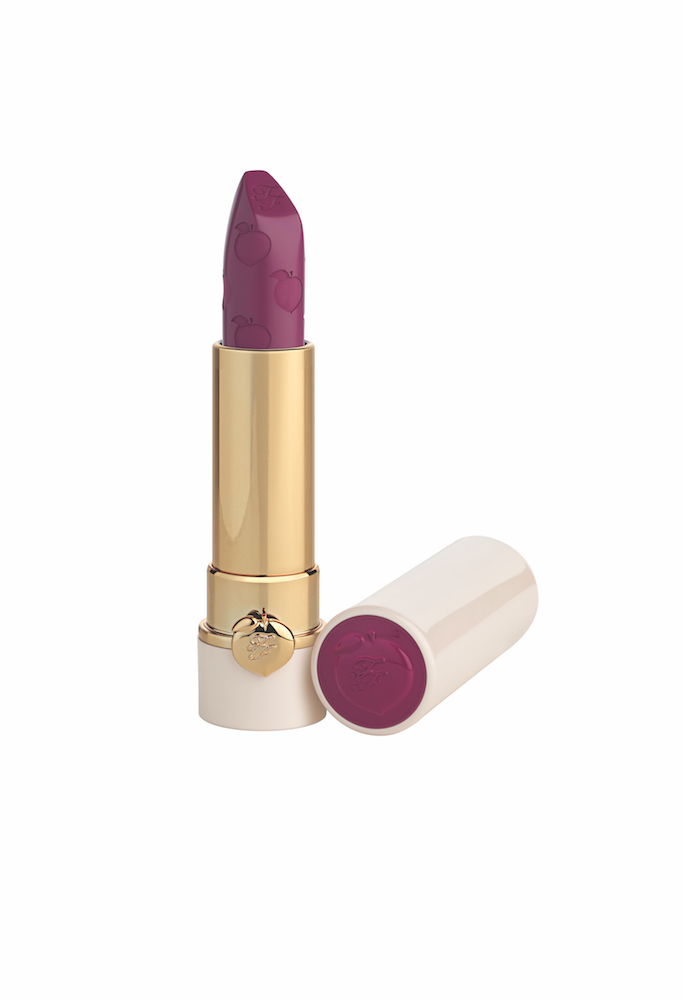 7Everything is Peachy
8Got Peach?
9He's With Me
10I Think In Pink
11Love Is A Battlefield
12Make Me Blush
13Makeup Me Happy
14Muy Caliente
15Peach Beach
16Pink With A Wink
17Sex on the Peach
18Stop Traffic
19Where My Peaches At?
20Sunday Funday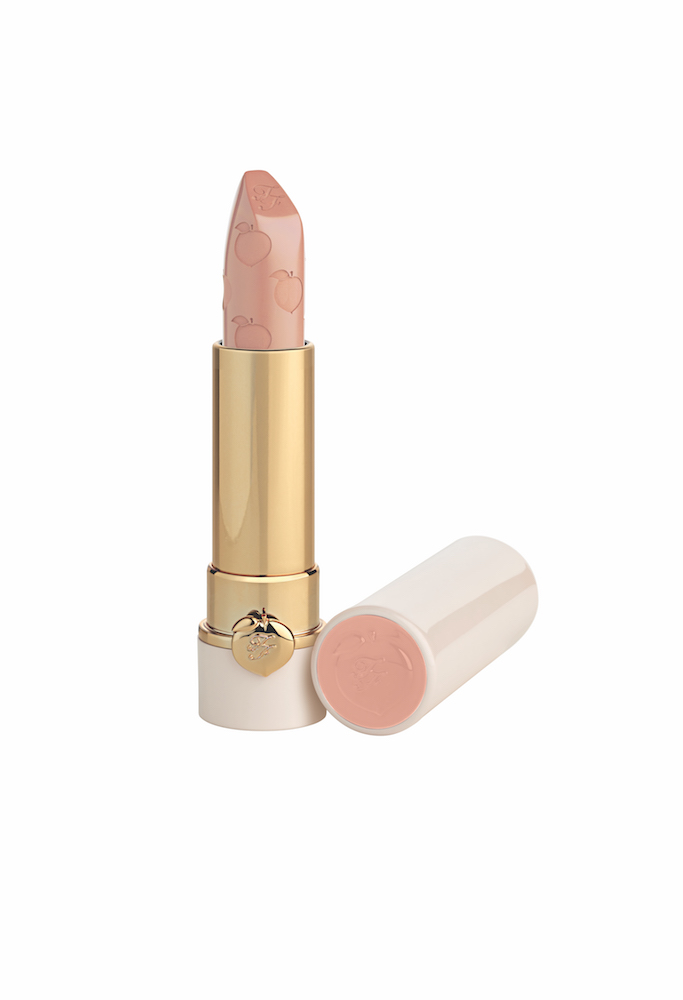 Peach Perfect Comfort Matte Foundation, $36.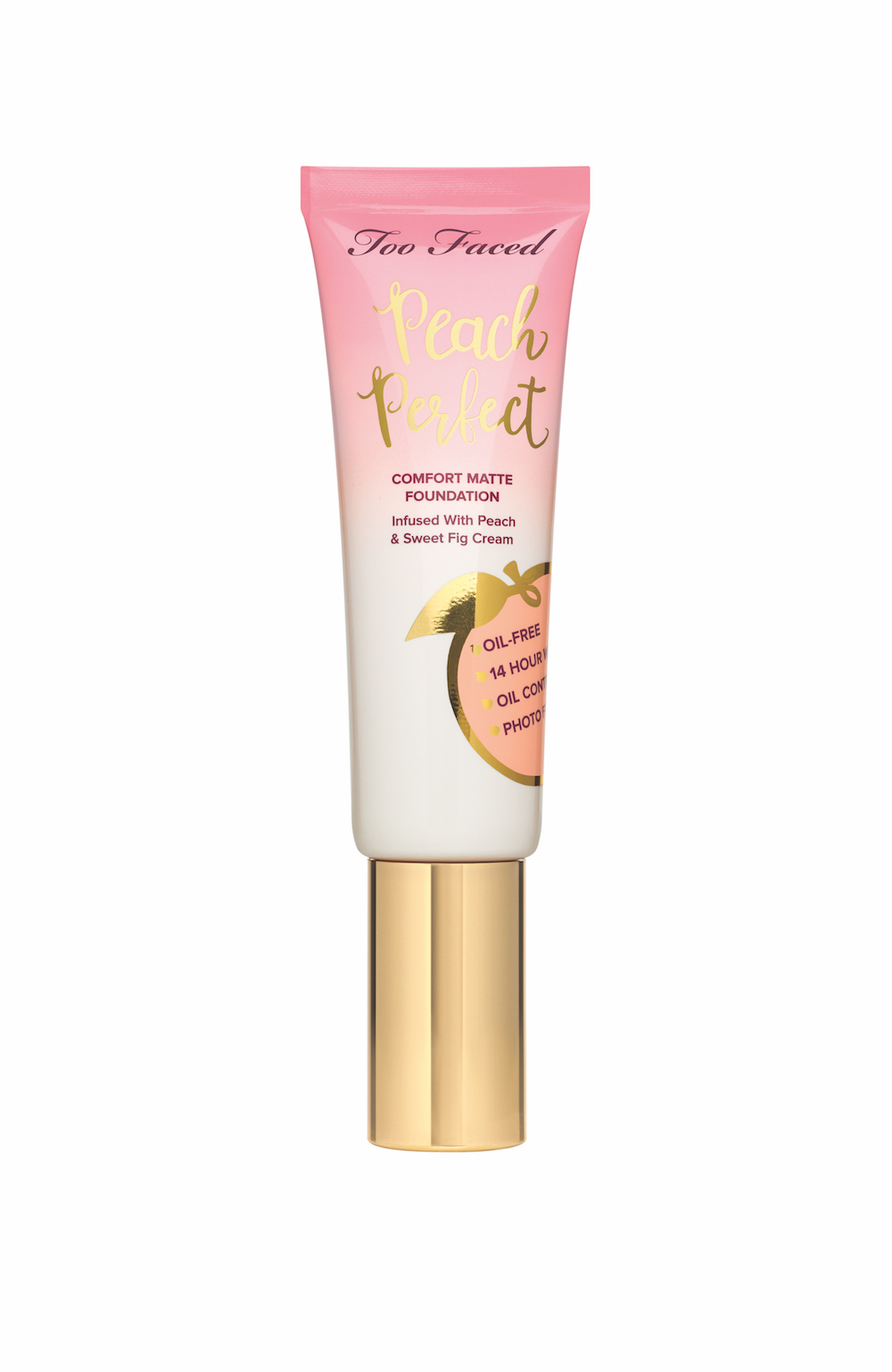 Available in 12 shades, this long-wearing formula is the modern way to wear matte foundation. It's photo friendly, smooth, flawless, and comfortable with a soft-focus velvety finish.
Peach Perfect Mattifying Loose Setting Powder, $32.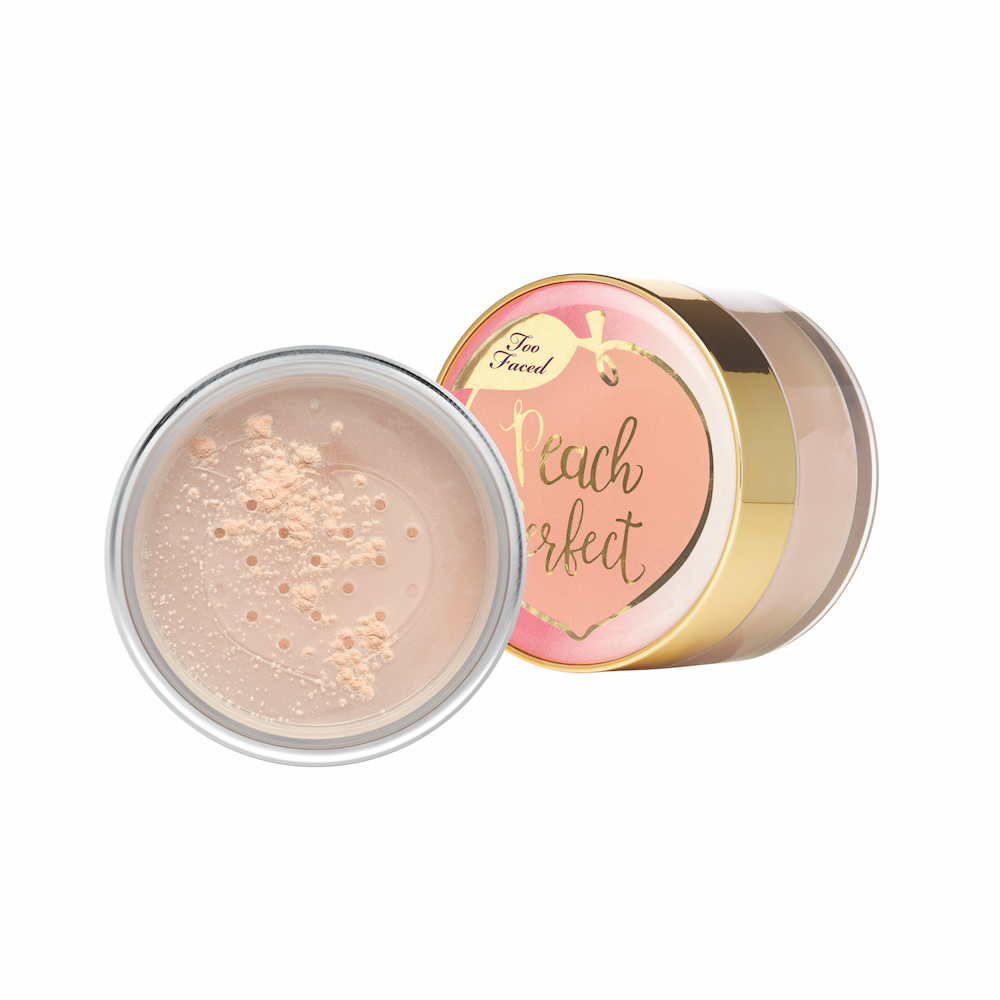 This feather-light, universal peach tint setting powder brightens your skin, sets your foundation, and creates a silky smooth canvas while absorbing oil and reducing shine.
Primed and Peachy Cooling Matte Perfecting Primer, $32.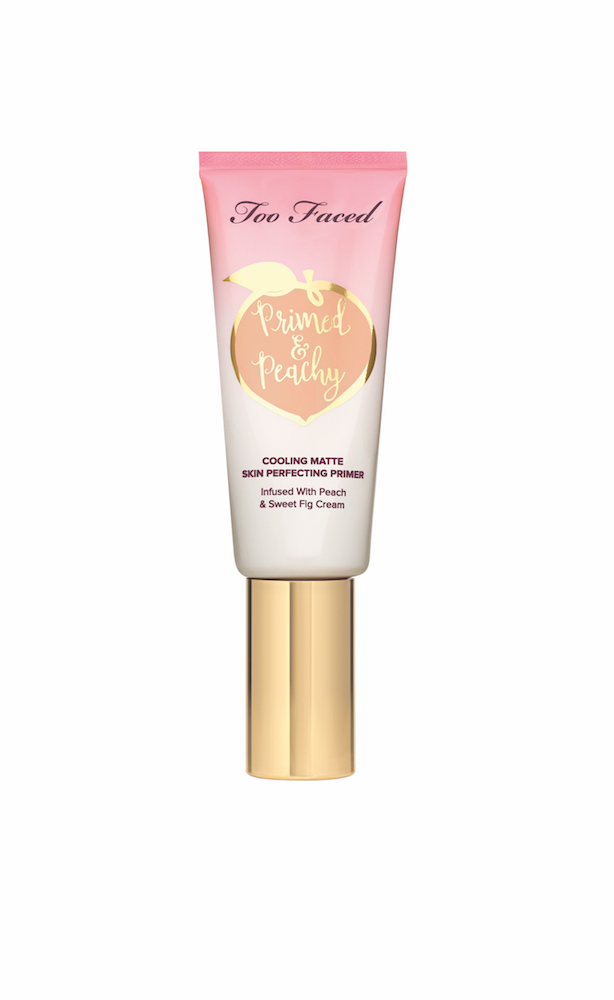 This primer blurs and smooths your complexion with a universal brightening peach tint. It can be worn alone or under foundation for a soft-focus finish that's lightweight and comfortable.
Sweetie Pie Radiant Matte Bronzer, $30.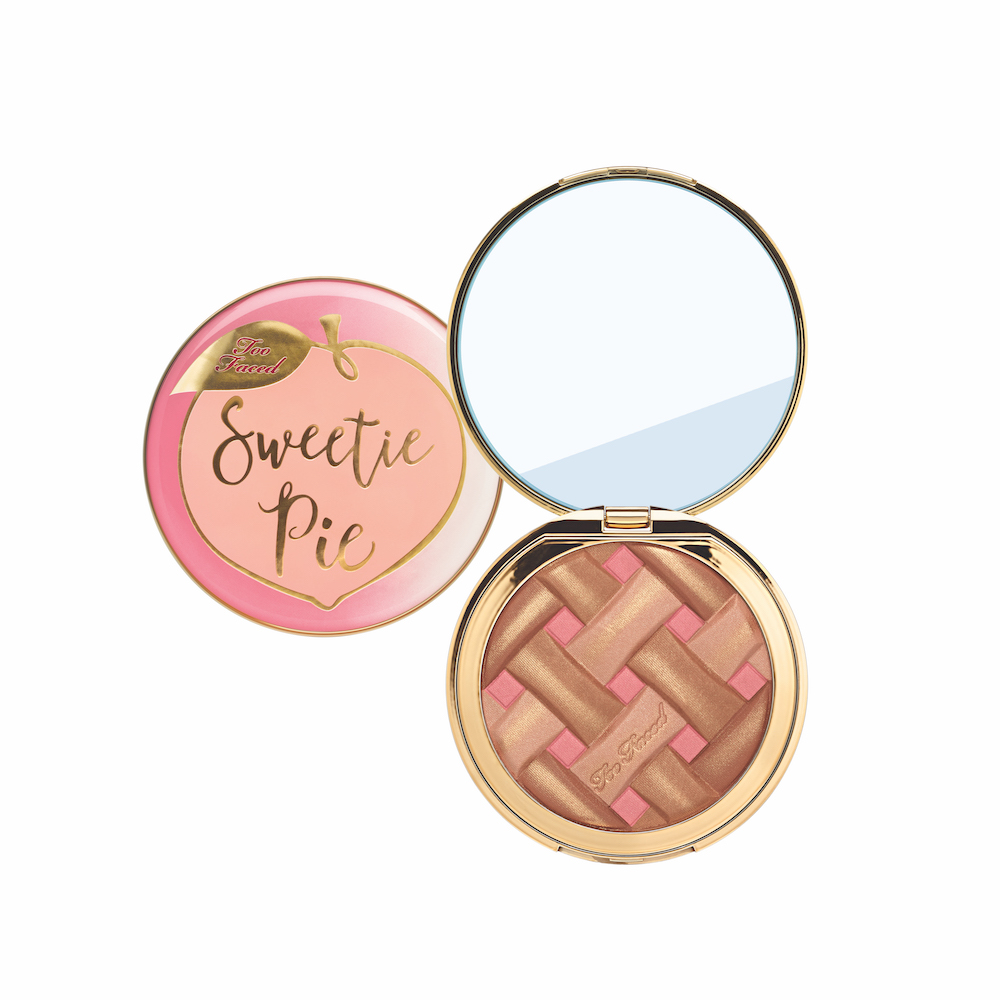 This compact includes four blendable shades that combine to define, highlight, and sculpt for a radiant complexion boosting finish for a soft and flawless look.
Toasted Peach Melting Powder and Bronzer, $30.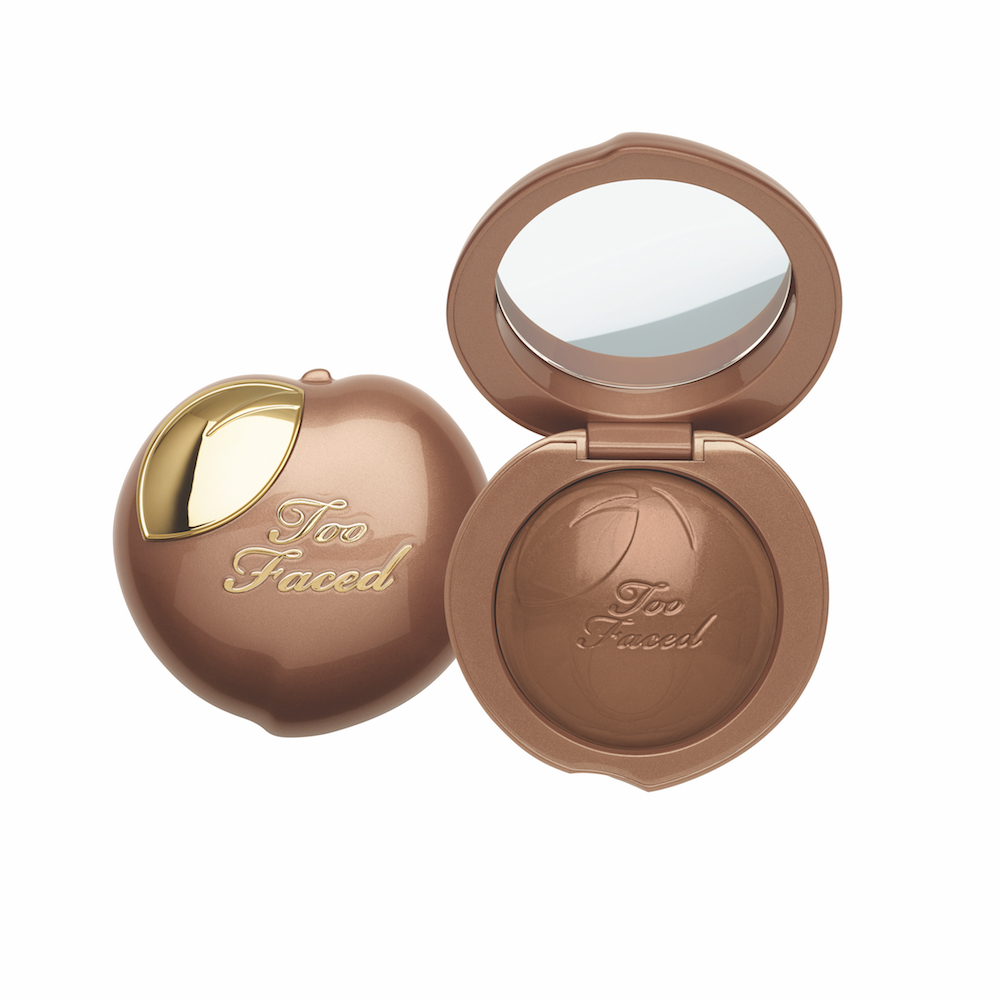 Get a bronzed, peachy glow and tons of dimension with this innovative melting powder bronzer. Like the highlighter, it's buildable, soft, and blendable.
Peach Mist Mattifying Setting Spray, $32.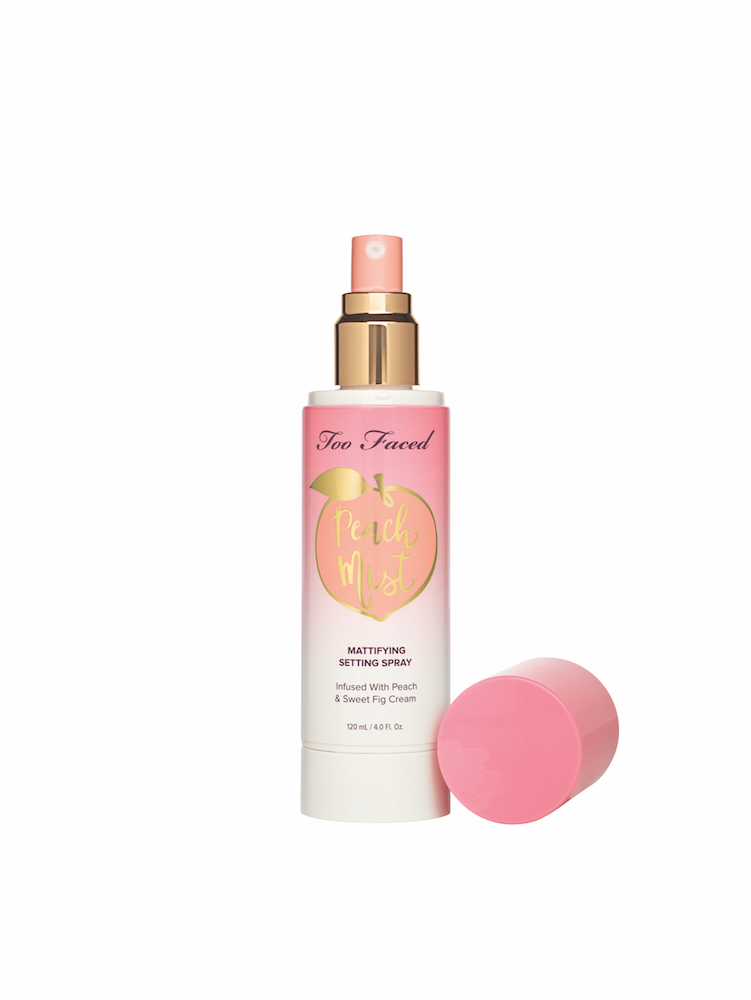 This comfortable, weightless setting spray leaves you with a matte finish that helps control oil.
Peach My Cheeks Melting Powder Blush, $30.
Get a pinch of color with the help of this melting powder blush. The creamy texture transforms into a lightweight powder once it's applied and has a buildable finish that is ultra-soft and blendable.
1Ginger Peach
2Peach Berry
3Peach Dream
4Pinch My Peach
5So Peachy
6Spiced Peach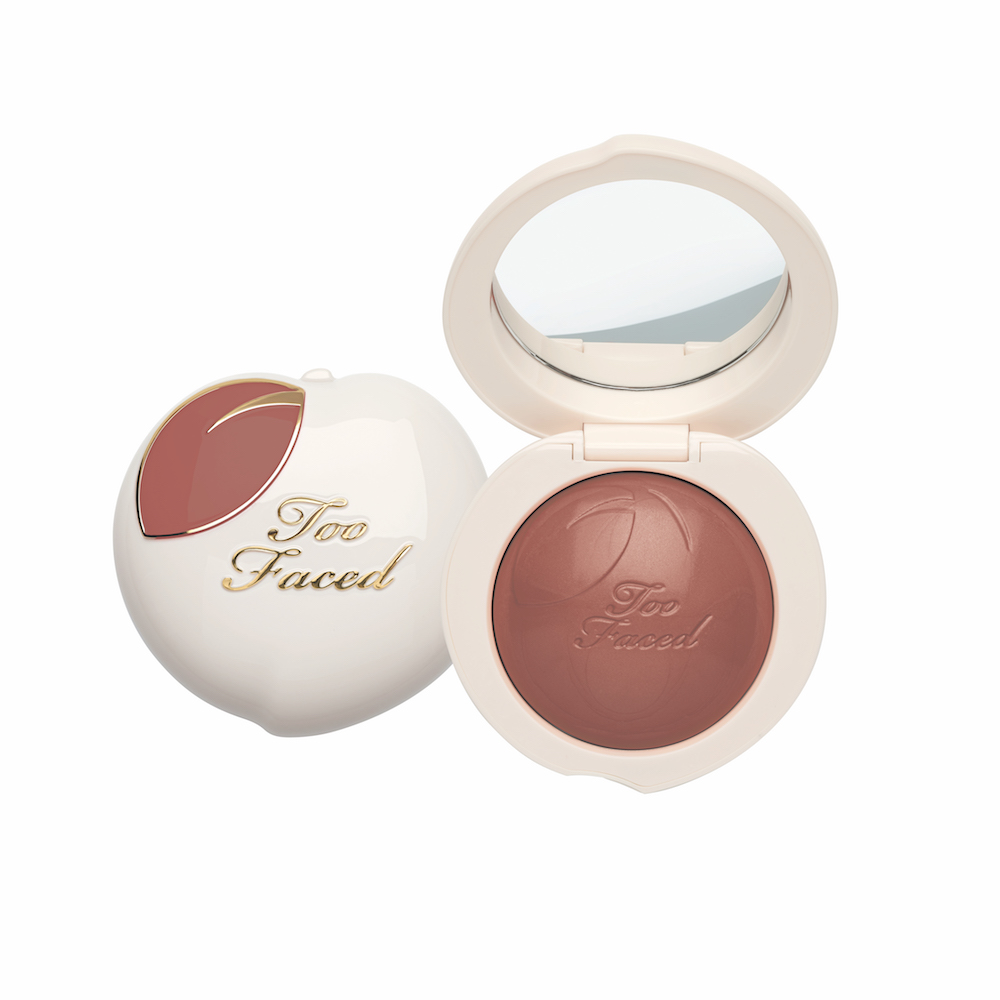 Now that's one heck of a peach-filled collection! And can we just say, mad props to the person who came up with all those peach puns. That is not an easy task! We'll be anxiously awaiting the end of August for a chance to snag these absolutely stunning new products. Do you have your eye on any in particular? Plenty of time to save those pennies, so start planning.