Everyone will be wearing this skirt in 2017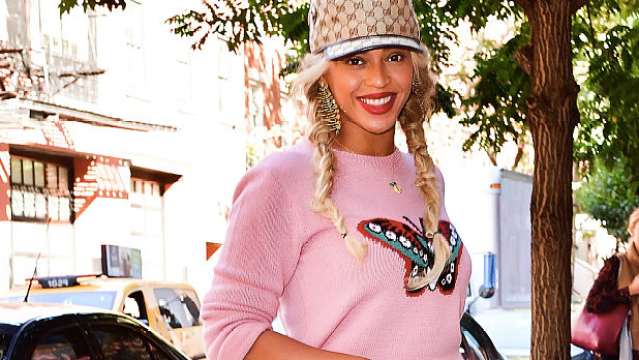 Even if you don't consider yourself a follower of trends, we think you'll love this skirt that will be everywhere in 2017. It's been worn by the likes of her majesty Queen Beyoncé, so that should help convince you that this trend is good.
What is this magical item of clothing you ask? It's accordion pleated skirts! And we seriously think Every. Single. Person (who enjoys wearing skirts!) should get into one. Not only do they look gorgeous on all shapes and sizes, they can be paired with tights and sweaters in the winter for warmth, and stripped down with sandals and a bodysuit for spring and summer fun.
Just look how happy and light Bey looks in her Gucci skirt, strolling through New York last fall.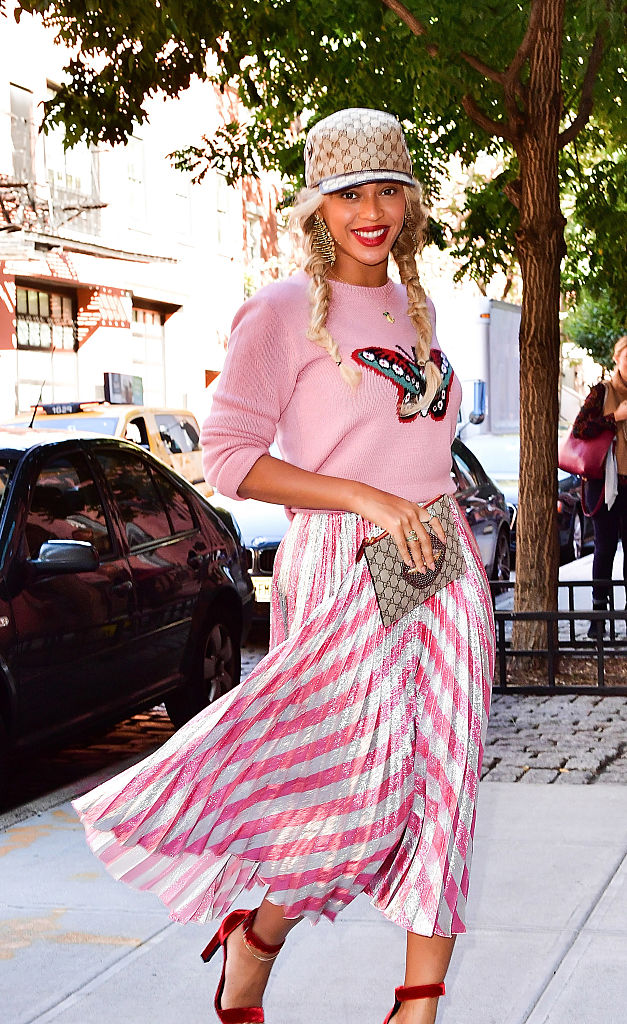 Gorge.
Gucci is actually credited with bringing back this look in 2015, when the iconic fashion house showed its first collection under the direction of Alessandro Michele. Down the runways came metallic, midi-length, and patterned pleated skirts, redefining the classic schoolgirl look for the modern woman.
Now, a few seasons later, this style is a bonafide trend and we couldn't be happier. Below, shop some affordable pleated skirts to chic up your 2017 wardrobe.
H&M Pleated Skirt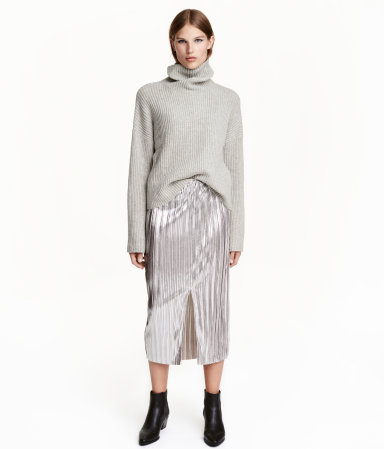 Get it here for $24.99.
Zara Fine Pleated Tulle Skirt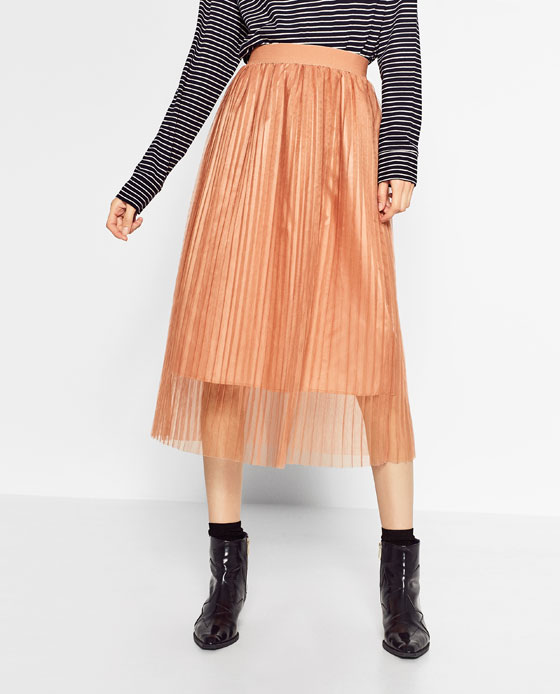 Get it here for $9.99.
Forever 21 Metallic Knit Pleated Skirt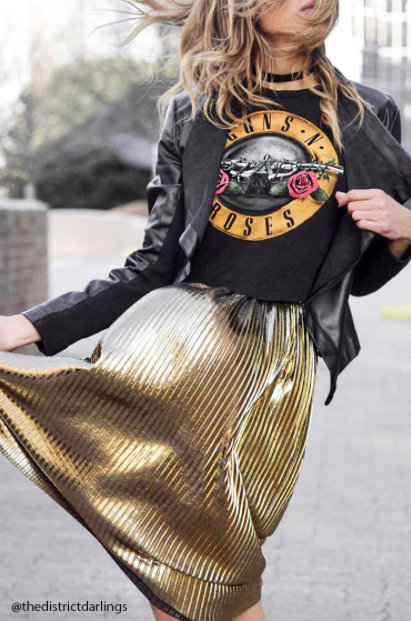 Get it here for $22.90.
Worthington Pleated Faux-Leather Midi Skirt — Plus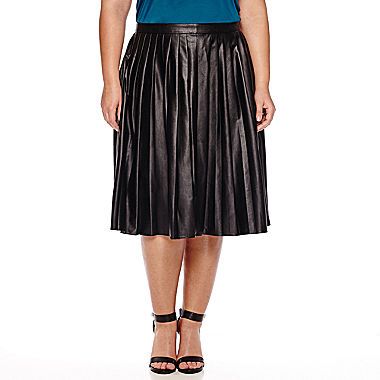 Get it here for $29.99.
ASOS Midi Skirt in Pleated Satin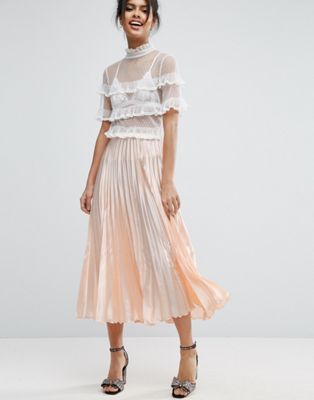 Get it here for $53.
Charlotte Russe Plus-Size Shimmer Pleated Midi Skirt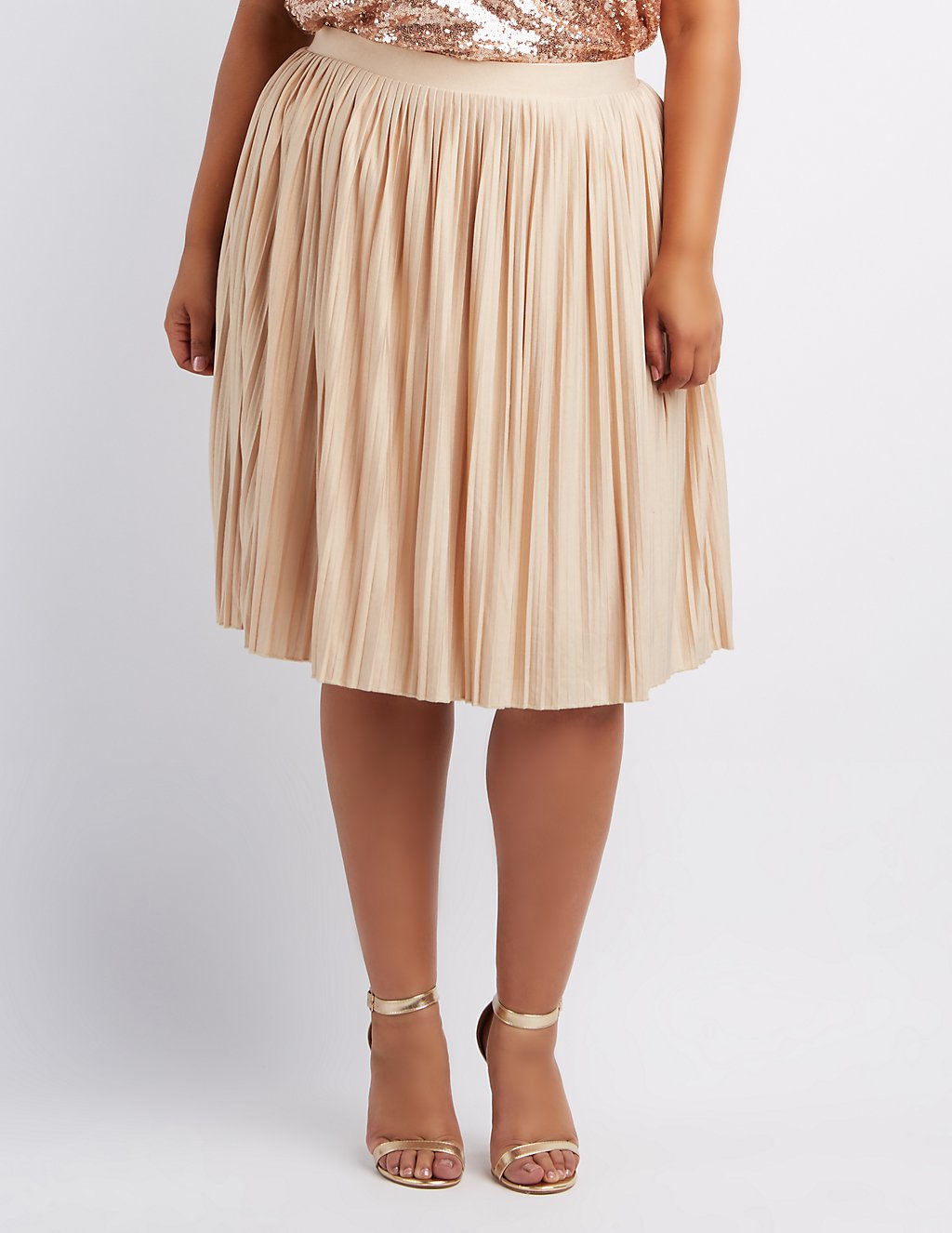 Get it here for $10.49.
Topshop Pleated Jersey Midi Skirt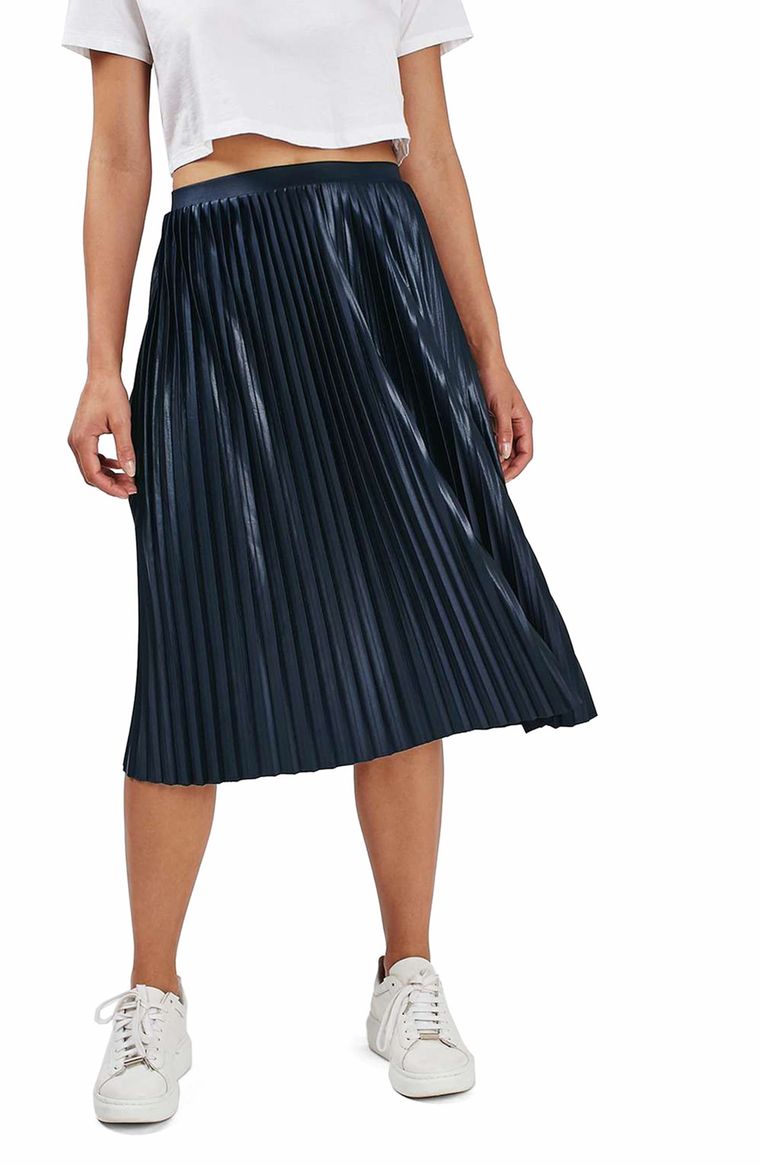 Get it here for $39.99.
ASOS CURVE Hanky Hem Pleated Skirt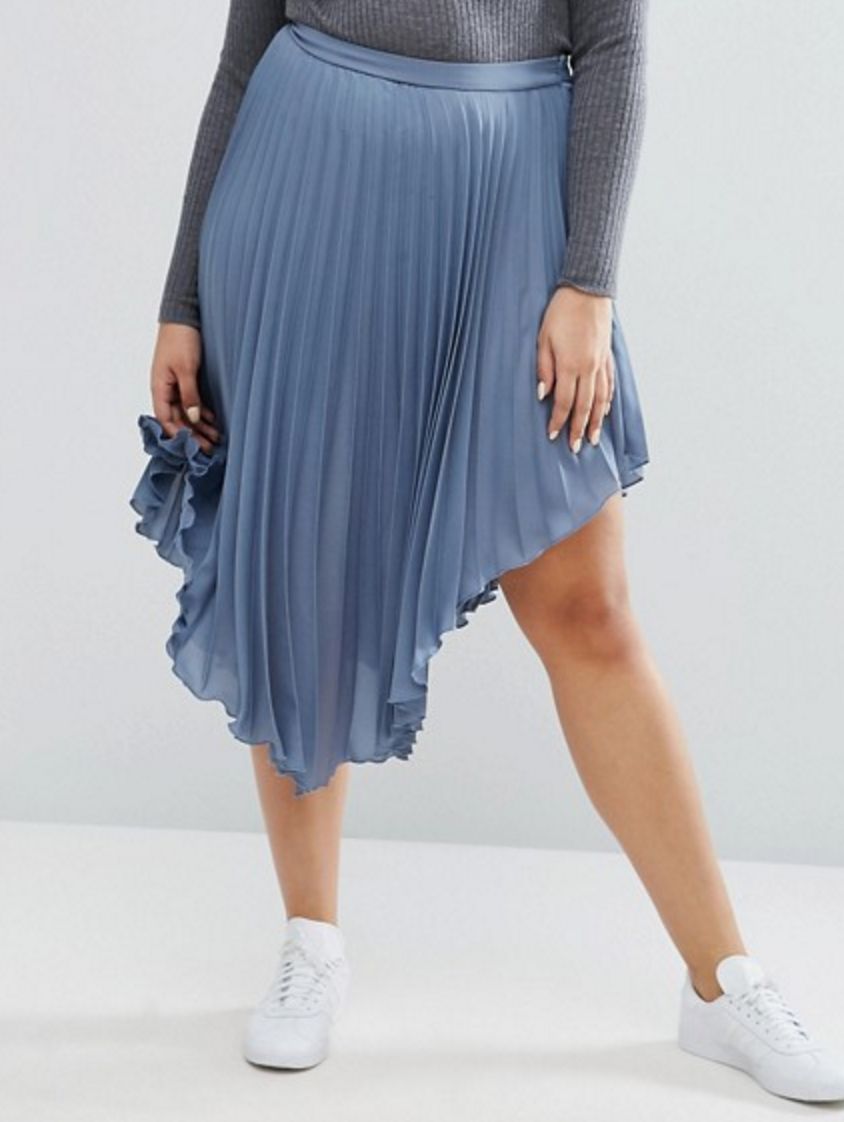 Get it here for $46.
Vero Moda Tall Pleated Knee Length Skirt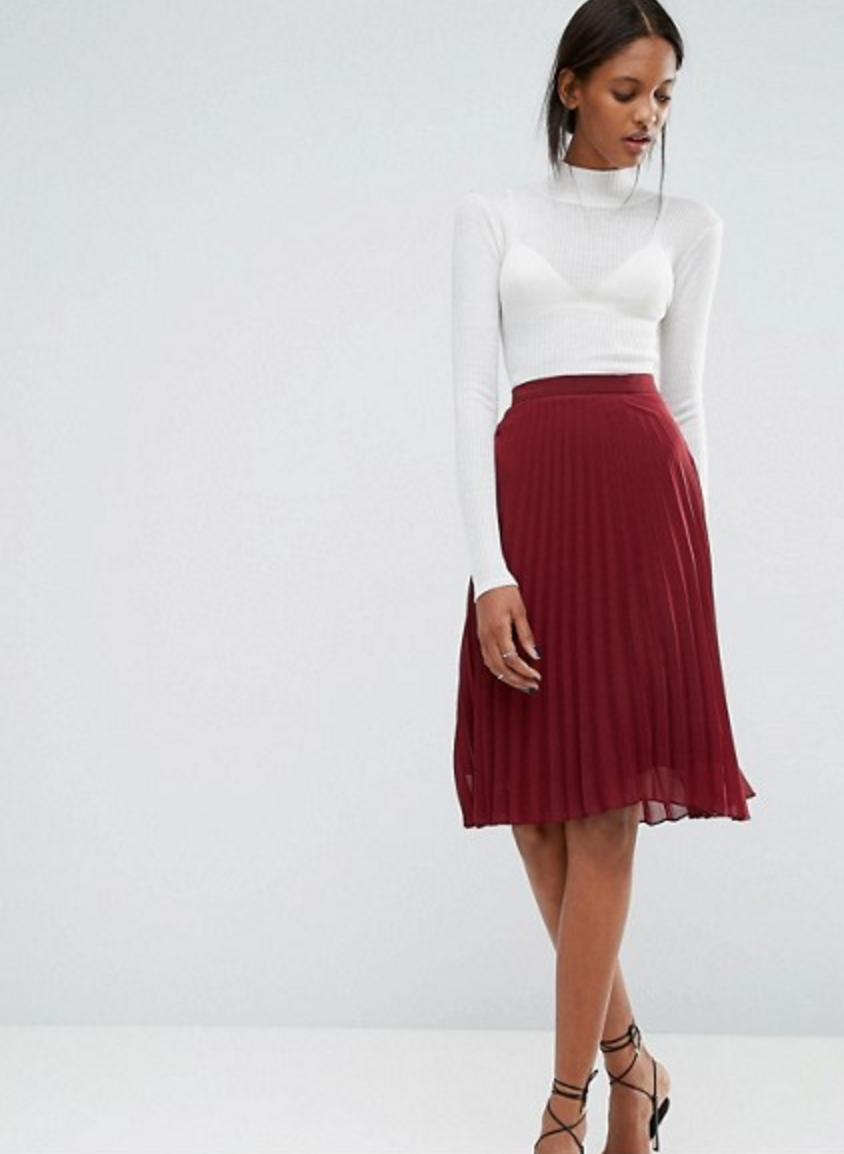 Get it here for $49.
Stay sassy this year, friends!