Why everyone is so obsessed with co-washing
These days, it seems like there's always a new way to wash your hair…especially thanks to social media and beauty blogs. The 'ol "lather, rinse, repeat" method can feel downright outdated.
One buzzy hair-washing method, called conditioner washing (aka co-washing), is making a splash on social media lately, and here's what you need to know about co-washing. For starters, it may not be for everyone.
There are many pros and cons to co-washing your hair, and we're here to tell you everything you need to know. For specific hair types, there are definite life-changing benefits to co-washing, but are your strands suited for shampoo-free showers? See for yourself.
Co-washing, like its name infers, is short for conditioner washing. It's not new, and has been the hair-washing method of choice for women with textured hair, or thick, curly strands, for decades. The term itself was coined by hair stylist Lorraine Massey, who created the Curly Girl Method and wrote Curly Girl: The Handbook, the go-to guide for women with natural curls.
Traditional hair methodology would have us believe that the best way to achieve soft, easy-to-manage strands is by regularly washing with shampoo, followed immediately by conditioner, but co-washing flips the script by eliminating shampoo from the process.
But wait, you might ask, isn't a clarifying shampoo crucial for removing product buildup, oils, and everyday grime from your locks? Massey and her co-washing devotees swear that the "no-poo method" is actually their secret for healthy looking, gorgeous strands. We'll explain.
According to the Curly Girl Method, Massey explains that the coarser your hair is, the less often you should be using shampoo. Coarse or curly hair tends to be drier than other types because the hair's natural oils (which nourish and protect the scalp) have a harder time actually reaching the scalp. Shampoo, which has lots of chemicals that are harsh on both hair and skin, strips the hair of those natural oils, leaving hair drier than it was before.
Instead of using shampoo, co-washing involves simply skipping shampoo, or using it far less frequently than you might currently. Nicole Tresch, a senior colorist at the Rita Hazan Salon in New York City, told Real Simple why this method may be better. "Since unshampooed hair retains more of its natural oils than shampooed hair, the conditioner's moisturizing agents will now leave strands even smoother and silkier than usual."
Of course, ditching the shampoo would save precious shower space and put a little bit of hard-earned cash back in your wallet, but should we all be tossing our shampoo bottles out in a show of solidarity? Not quite, according to experts.
If your strands are naturally fine, thin, or oily, or if you have a scalp condition like seborrheic dermatitis, you'll want to continue with your normal hair washing routine. But if your hair is thick, wavy, coarse, or curly, you're good to go.
Although it might seem simple, there are methods to ensure you co-wash in the best way for your hair. For starters, you may want to gradually wean yourself off shampooing to get your hair "used to it," especially if you currently do it every single day. And you'll definitely want to check that your conditioner is up to snuff. The good news is, there's an easy way to check.
You'll want to make sure your conditioner is silicone-free, which is easier than it sounds. Check the label for any ingredients that end in "-cone." According to Babble, "silicones are synthetic additives that are not water-soluble, making them harder to wash out without harsh detergents. The end result is yucky build-up on your hair and scalp." Pass!
If you're looking for some great co-washing options, we recommend these, which come in a variety of price points and are all highly-rated by reviewers online.
L'Oréal Paris EverCurl Cleansing Balm, $11.99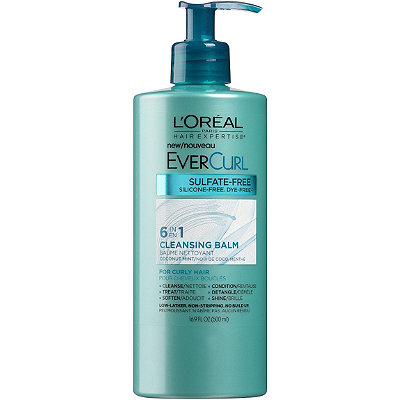 The iconic beauty brand features an entire line of cleansing balms devoted to your particular hair concerns (one for curls, one for color-treated, and another for dry, damaged locks). They're silicone-free, sulfate-free, paraben-free, and 100% vegan, leaving your hair nourished and soft without harsh chemicals.
DevaCurl No-Poo Original Zero Lather Conditioning Cleanser, $22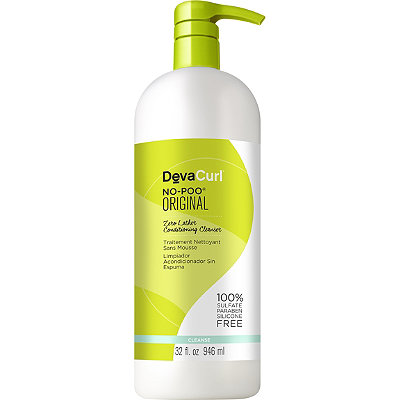 The entire DevaCurl line is the holy grail for curly-coiffed ladies and with good reason — it's the best. It provides gentle hydration for dry curls, while leaving them feeling bouncy and beautiful. This is the one that started the "no-poo" movement, and it's still one of the most highly-rated, year after year.
Carol's Daughter Hair Milk Cleansing Conditioner, $12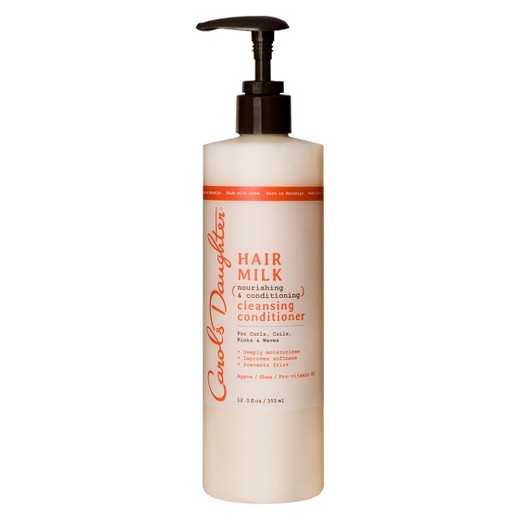 Advertised for hair with curls, coils, kinks, and waves, this co-washing conditioner is the best for detangling and defrizzing your mane without stripping it of its natural oils. It doesn't have a lot (no sulfates, no parabens, no mineral oil, no artificial colors, and no petroleum) but what it does have is all good: agave, biotin, shea butter, pro-vitamin B5, and vitamin E, which work to enrich and strengthen hair.
Ouidad Curl Immersion Low-Lather Coconut Cleansing Conditioner, $36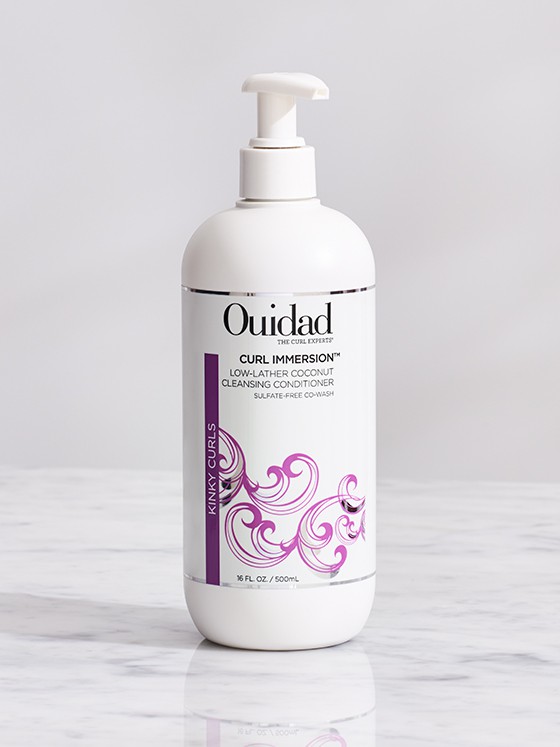 This luxe beauty brand effectively removes product buildup from curls while keeping them protected and silky soft. A unique blend of coconut, rosemary, avocado, sage, and grapeseed oils, it smells absolutely amazing and is formulated for all kinds of curls, from slight bendy waves to full-on coils. We're sold.
Now that you've got the best co-washing cleansers out there, it's time for us to tell you about the potential pitfalls your strands may struggle with. For starters, some co-washers believe that conditioning balms give their hair a heavy, full feeling, which may not be your cup of tea.
Also, ladies with extra-thick hair may find that it has a musky smell, because there's no shampoo to give it that squeaky-clean scent. But if you use a product with natural scents, you likely won't have this issue. You may want to wash more frequently…when you do, your hair will look springier and bouncier than before.
Lastly, co-washing actually stifles the hair follicles, so you may want to avoid this method if you're trying to grow out your hair. But if you're happy with your length, you are good to go.
So for all our curly girls out there, perhaps it's time to ditch the 'poo and give co-washing a try. It just may be the ticket to the glossy, lustrous curls you've been coveting.