Literally so much has changed since the SAG Awards in 2007!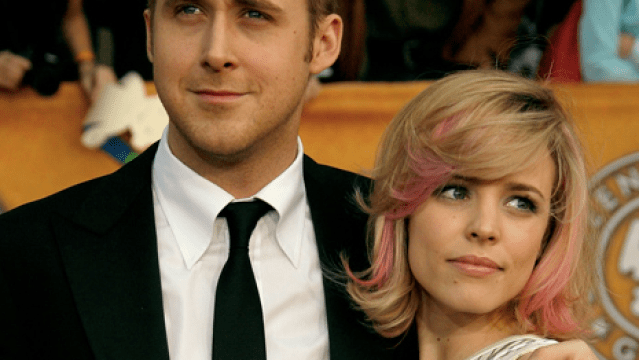 The 2017 SAG Awards are just around the corner (this weekend) and we can't wait to see what everyone shows up in — and who wins, of course. In honor of this weekend's show, we're flashing back to 2007. Seriously, the 2007 SAG awards feels like a lifetime ago, and you need to see it.
This year (Sunday, January 29th) marks the 23rd SAG Awards. While we can't wait to see how La La Land fairs at the actor-voted award show, the 13th Annual SAG Awards has us wishing we could go back in time. If you need a refresher, 2007 was when Desperate Housewives was in its prime.
Also, Mindy Kaling was still on The Office and Ryan Gosling wasn't the father to two amazing daughters yet. Yes, that was 2007 and it was glorious.
Check out how young some of your favorite stars were when they attended the coveted award show 10 years ago and prepare to feel old.
Reese Witherspoon
The Big Little Lies star has always been a hit on the red carpet, and her look 10 years ago was no different. She does however really have a baby face here, which is so freaking cute.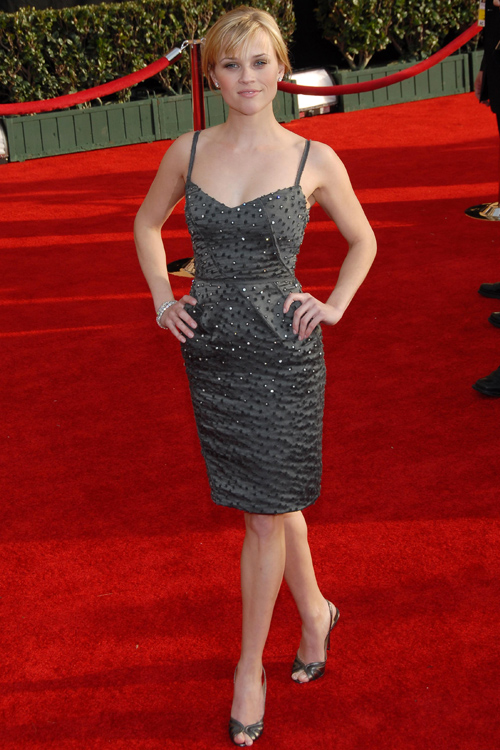 Eva Longoria
We will never forget Longoria as Gabriella Solis on Desperate Housewives…never!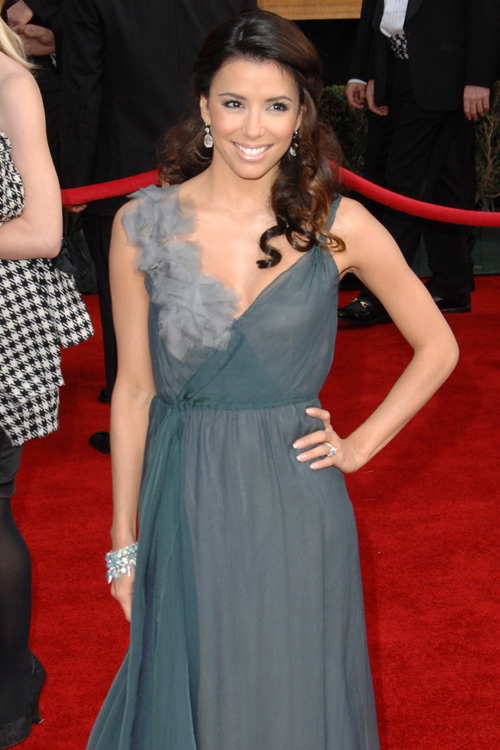 Cate Blanchett
OMG, we are loving the Manifesto actress' sleek, gold gown here. We wonder if she'll opt for the same color at this year's show?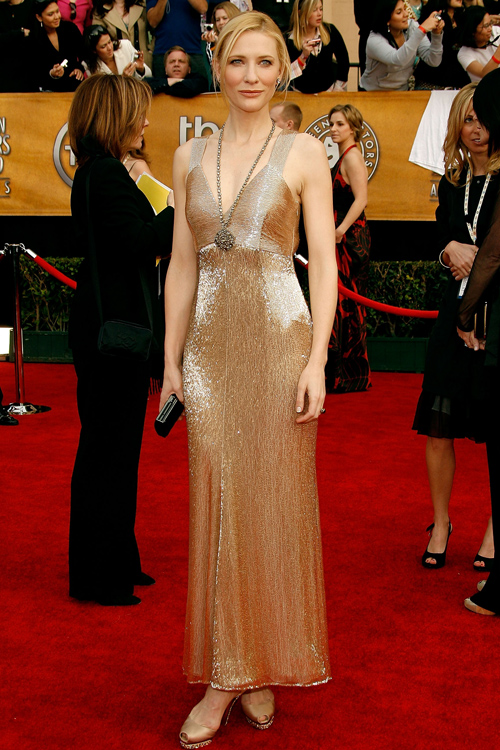 Mindy Kaling
Dr. Mindy Lahiri, is that you? The Mindy Project creator and star looks totally different from the days when she was on The Office. It's wild.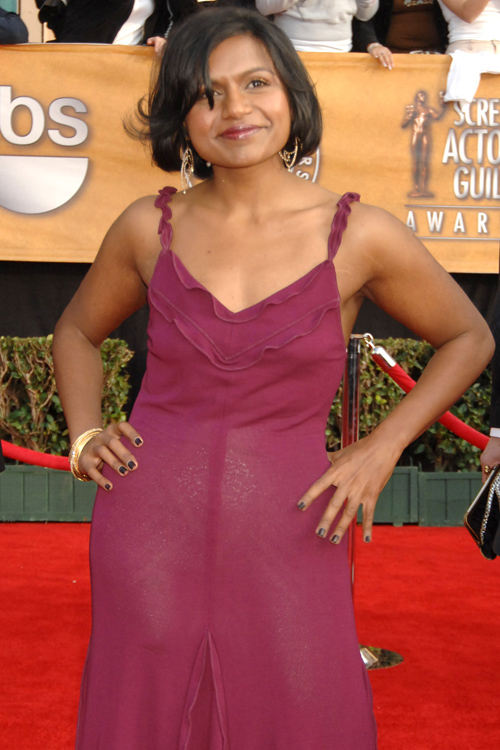 Will Smith & Jada Pinkett Smith
Well these two together is definitely something we can still count on in the crazy world of Hollywood couples, and we're so grateful.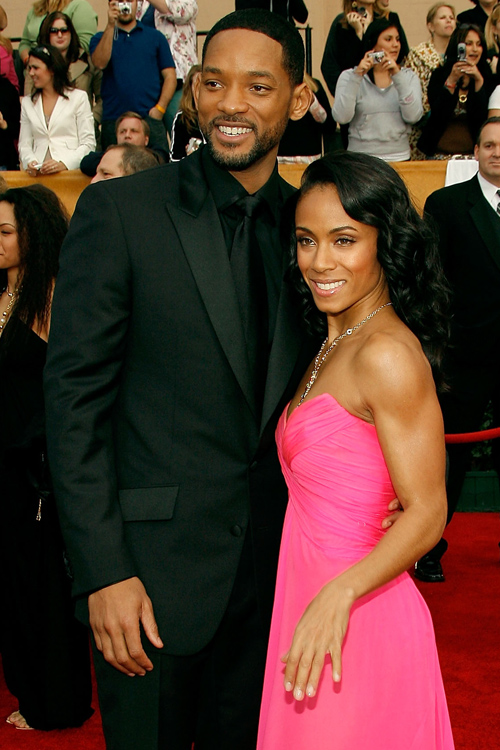 Julia Louis-Dreyfus
The iconic TV actress looked stunning in red back in 2007 and we know she'll look equally gorgeous this year.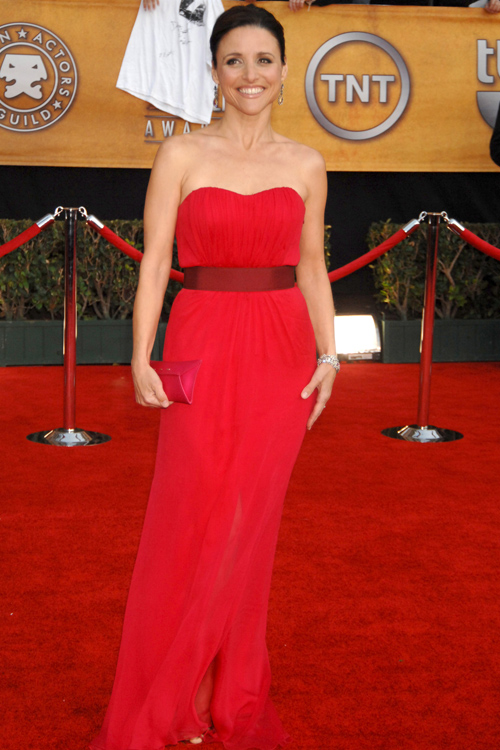 Anne Hathaway
Wow, this is a definite fashion statement from Hathaway and we're totally into it. Just look at the cool rose detailing on her gown — wow.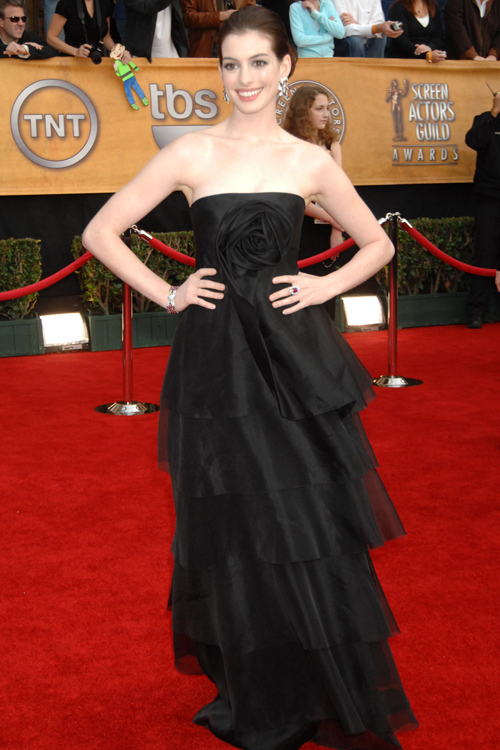 Shia LaBeouf
Aw, remember the days when LaBeouf was still trying to breakaway from his Disney Channel stardom? It seems like a different lifetime.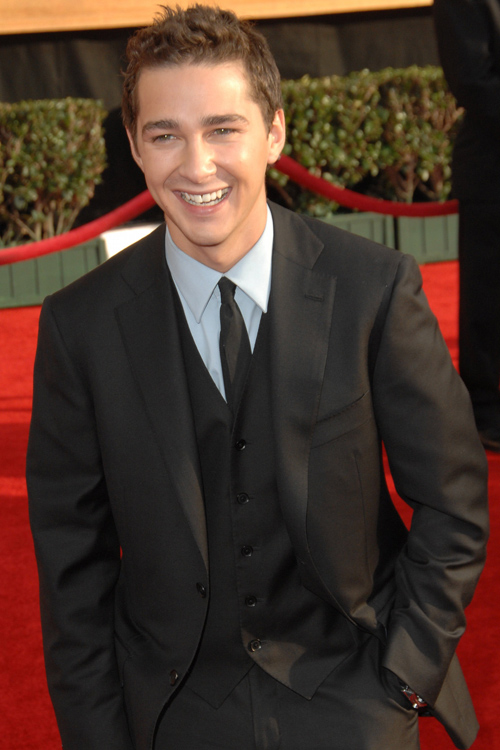 Jennifer Hudson
Before Hudson was slaying it on Hairspray Live! she was working the red carpet in this sexy number.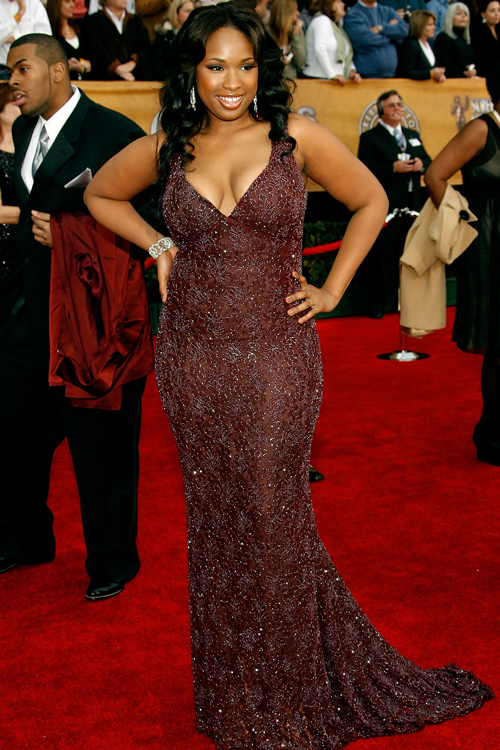 Mariska Hargitay
Well this proves it, the Law & Order: SVU actress never ages!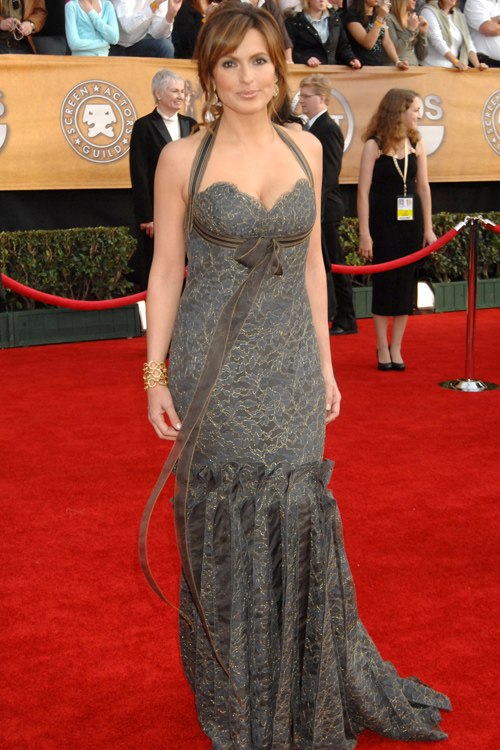 America Ferrera
The Sisterhood of the Traveling Pants alum is always someone to watch at award shows. While we know it's the Superstore actress posing here, we can't help but notice how grown up she's become these days.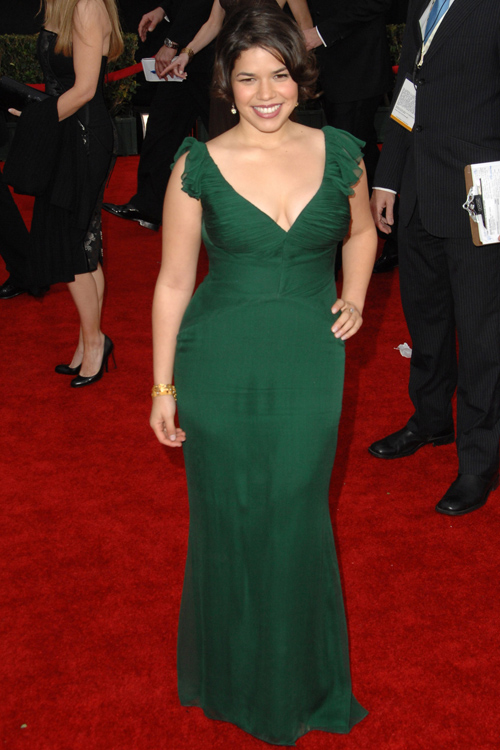 Julie Bowen
Remember when the Modern Family actress was pregnant at the SAG Awards? Well, we forgot too, but thankfully this picture proves it.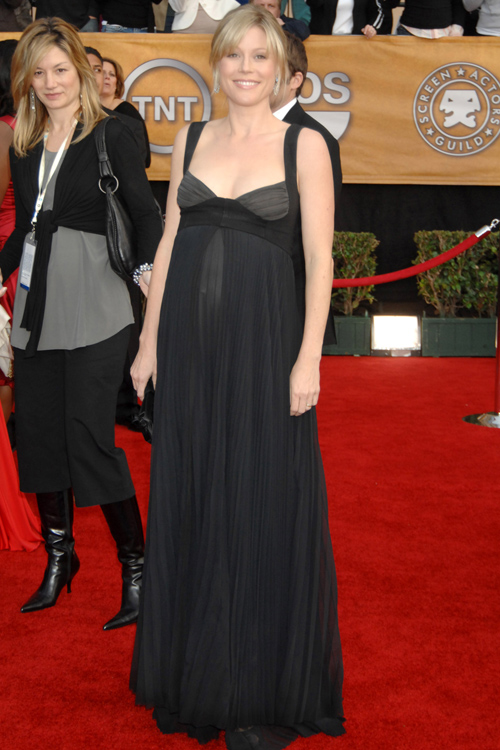 Sandra Oh
2007 was pretty much the beginning of Grey's Anatomy's fame (okay it was 2005), and we love seeing what Oh looked like before things got very complicated for Christina Yang.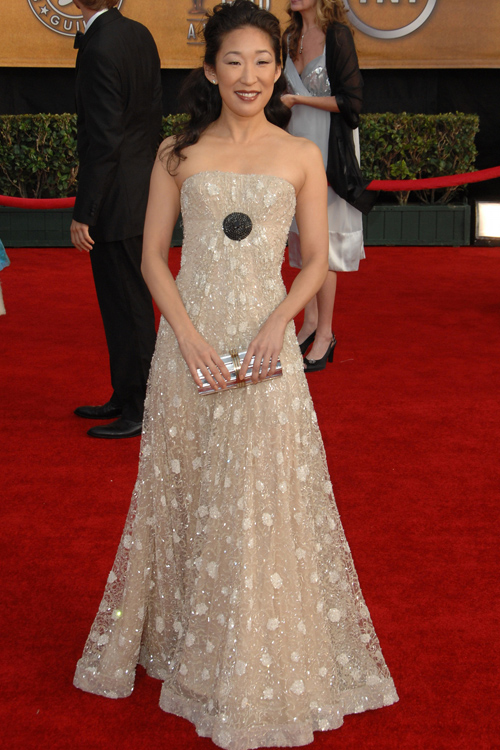 Felicity Huffman
Huffman has always been a mega TV star, and this red carpet look was totally fitting with her Desperate Housewives' character, Lynette Scavo's personality. Don't you think?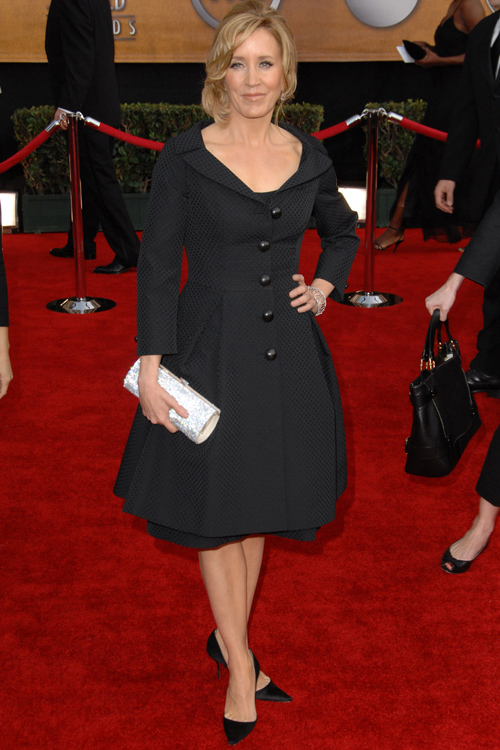 Ryan Gosling & Rachel McAdams
Like you thought we'd forget about these two. 10 years ago, Gosling and McAdams were the IT couple in Hollywood and although they've gone their separate ways, this photo will last forever. Plus, we are in LOVE with McAdams' pink 'do, it's so fun.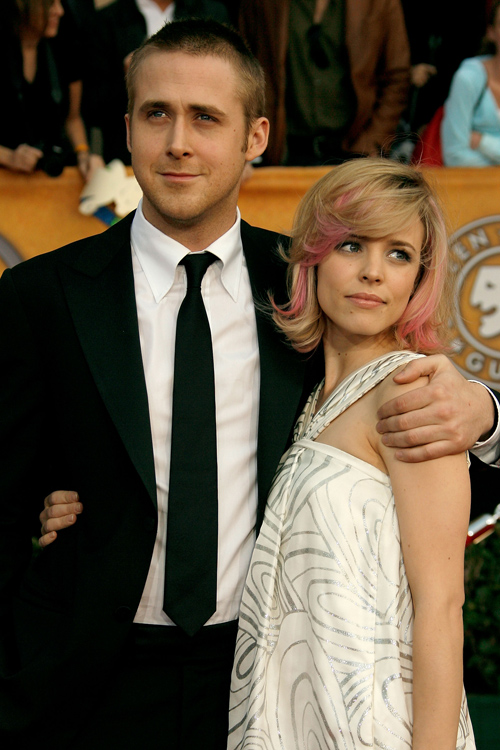 Which star do you think has changed the most since 2007?