So, who actually actually wrote the McDonald's "I'm lovin' it" jingle?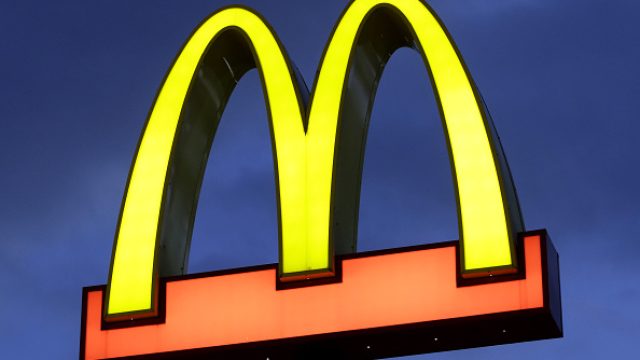 Some of the most famous people in history have pretty unexpected job histories. For example,  Harrison Ford was a carpenter for many, many years before he appeared in movies. Nicki Minaj was once fired from her job as a waitress at Red Lobster.
Now, we have another great "early job" story, and this time, it involves Pusha T. This week, news broke that the all-too-infamous McDonald's jingle — "Bah bah bah bah bah, I'm lovin' it!" — was definitely written by the rapper who now holds the title of president at Kanye West's GOOD Music label.
Pusha was "outed," so to speak, on Hot 97, New York's premiere hip-hop station, by marketing guru Steve Stoute, who told host Ebro that it wasn't Pharrell and Justin Timberlake who penned the tune, as was originally thought, but Pusha T himself.
"That's crazy that Pusha T wrote the song for McDonald's," Stoute said. "I can't remember the money [received]. It was 11 years ago. Nobody was upset."
Later in the day, Pusha, who just dropped a new track with Jay Z, confirmed the news, thanking his friends and fans for not teasing him too much about the newly-revealed fact.
false
Honestly, the man has nothing to be ashamed of. After all, McDonald's continues to use a variation of that jingle TO THIS DAY! When it works, it works.