Everyone form an orderly queue, because Zac Efron is ready to settle down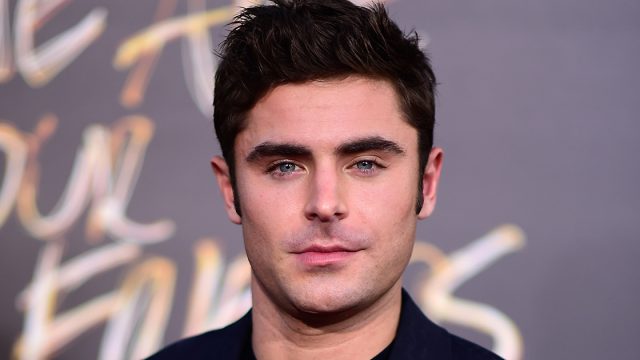 He might always be the basketball playing, all singing and dancing Troy Bolton to us, but it appears that Zac Efron is ready to settle down and get his head in the game (sorry).
We know that Zac hasn't always had the best of luck when it comes to dating. Last year, the Baywatch star said that he'd joined Tinder, but that no one had swiped right (AS IF).  What's more, he also spoke about how being as famous as he is made dating hard.
"Dating is something I'll never be able to do," he revealed to The Times. "As in the dictionary definition of dating, because one way or another I've impacted that person's life and they'll soon [realize] it."
Now Zac Efron has said that, as he's getting older, he's totally ready to settle down, so everyone form an orderly queue.
Speaking in the latest issue of Cosmopolitan, Zefron admitted that he was tiring of the bachelor lifestyle.
"I didn't think much about settling down until recently. Now that I'm getting closer to my 30s, I'm around some great relationships and I've seen expert couples at work," he said. "I'm realizing that you have to find your own happiness before you can make somebody else happy."
Tbh, this is a really mature mantra to live by, and one that reminds us of RuPaul's iconic line: "If you can't love yourself, how in the hell are you gonna love somebody else?"
Of course, there are clearly HEAPS of people who would love to settle down with Zac Efron, so when it comes to dating, the actor turns to his brother for advice.
"If I'm dating someone, one of the few people I need to weigh in on the situation is my brother. We live together, and we're different in a lot of ways, but he's really grounded," Zac admitted. "He lived a more normal life than I did growing up, so he's a great barometer for me. He'll be like, 'Are you sure you're happy? Is this what you really want?' Having my little brother around is a really great thing."
Aww, we love that Zac and his brother are so close, and that they support each other through life's complexities. It's also so great to see Zac is thinking forward about his life, and getting his priorities in order.
We wish him all the best on his search for happiness (as long as he picks us to settle down with that is…).