6 Genius, Everyday Ways to Wear Your Favorite Swimsuit in Fall
Stretch that swimwear for one more season by turning into a clever closet staple.
Swimsuits aren't cheap. At least, not those made with quality fabrics that won't sag, pill, or show through when wet. Whether you choose a one-piece or two bathing suit, it could run you upwards of $100… or more!
The best way to get the most mileage out of your swimwear? Don't just wear it in the summertime or on that tropical vacation—do like Gigi and Bella Hadid and other celebs and turn it into a seasonless fashion item! From the beach to the boardroom, you can even make your favorite swimsuit work for, well, work! Or, a GNO, date night, or any other occasion.
Here are six genius, everyday ways that you can wear your fave swimsuit after Labor Day and well into fall and winter. Consider your wardrobe expanded.
RELATED: 40 Questions to Ask Your BFF to Find Out How Well You Know Each Other
1
Turn your one-piece into a bodysuit.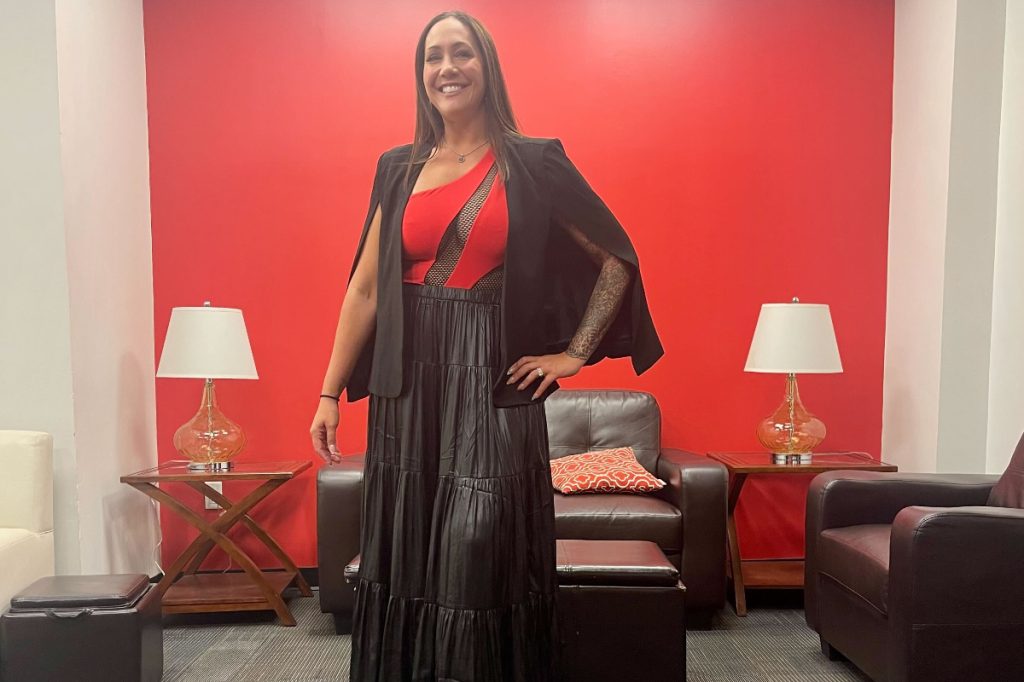 This is so genius, it makes you say, why didn't we think of this sooner?! There are so many stylish one-piece suits on the market and they all pair nicely with high-waisted palazzo pants, trousers, jeans, and skirts.
Swimsuits work great for this purpose because they're largely made from stretchy Lycra, which means they're great at keeping everything nipped in. Plus, you can show a little more cleavage at the beach, so most are designed with that in mind.
Here's me rocking a Salty Mermaid "Kara Mesh" one-piece with a faux-leather skirt from TJ Maxx, a capelet from Zara (that I've had forever), and some Loubs! As a fashion rule-of-thumb, slim on the top pairs well with voluminous on the bottom—so this does the trick!
2
Wear your bikini top as a top.
So many bikini tops have stylish details, like flutter sleeves and front knots, and look exactly like the on-trend cropped tops everyone is wearing these days. As a bonus, many have built-in bras.
The key is to layer your swimsuit top under other pieces, such as a tailored jacket or blazer. Remember, with any cropped trend, you have to be comfortable baring that midsection, so if you're not… read on, because the next tip is for you.
3
Wear a tankini top as a figure-flattering shirt.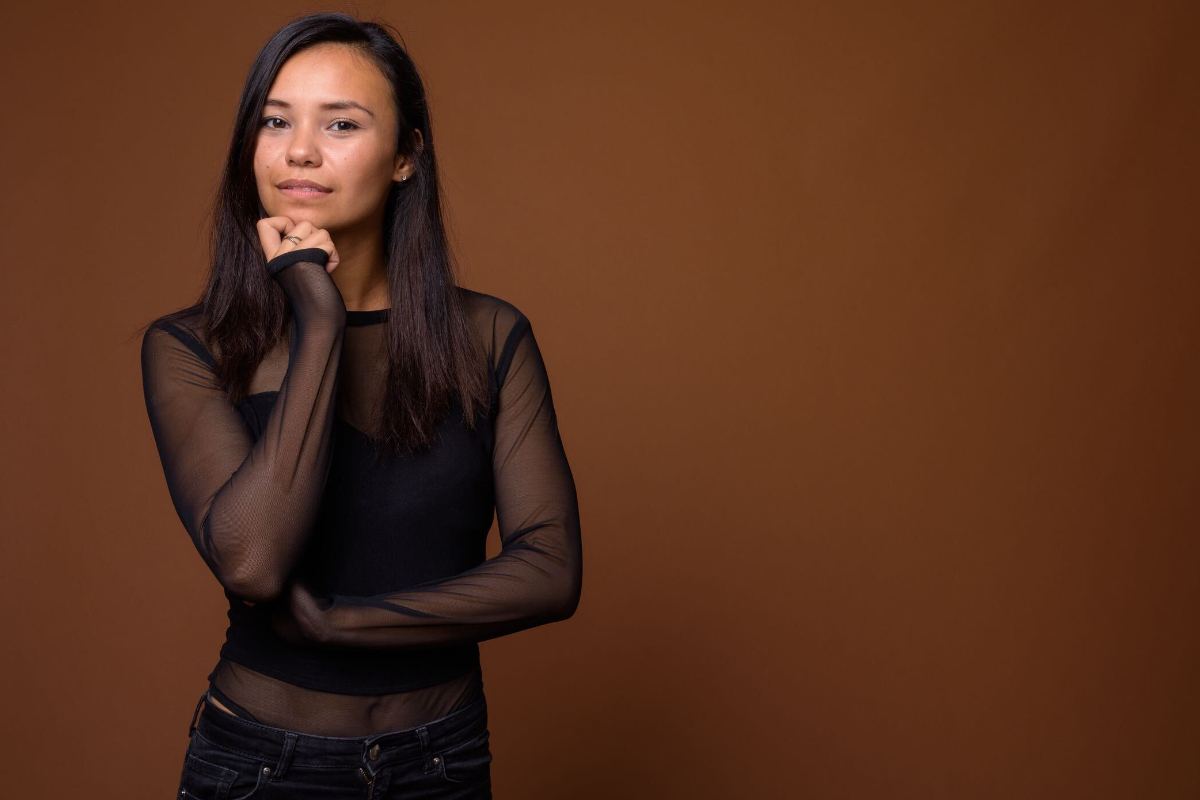 Lots of women love tankinis for their ability to support the bust while also camouflaging the tummy area. For example, a peplum bikini like this one from Maurice's can be worn with skinny jeans or leggings and a biker jacket. It's super flattering!
4
Have your triangle bathing suit top stand out under sheer.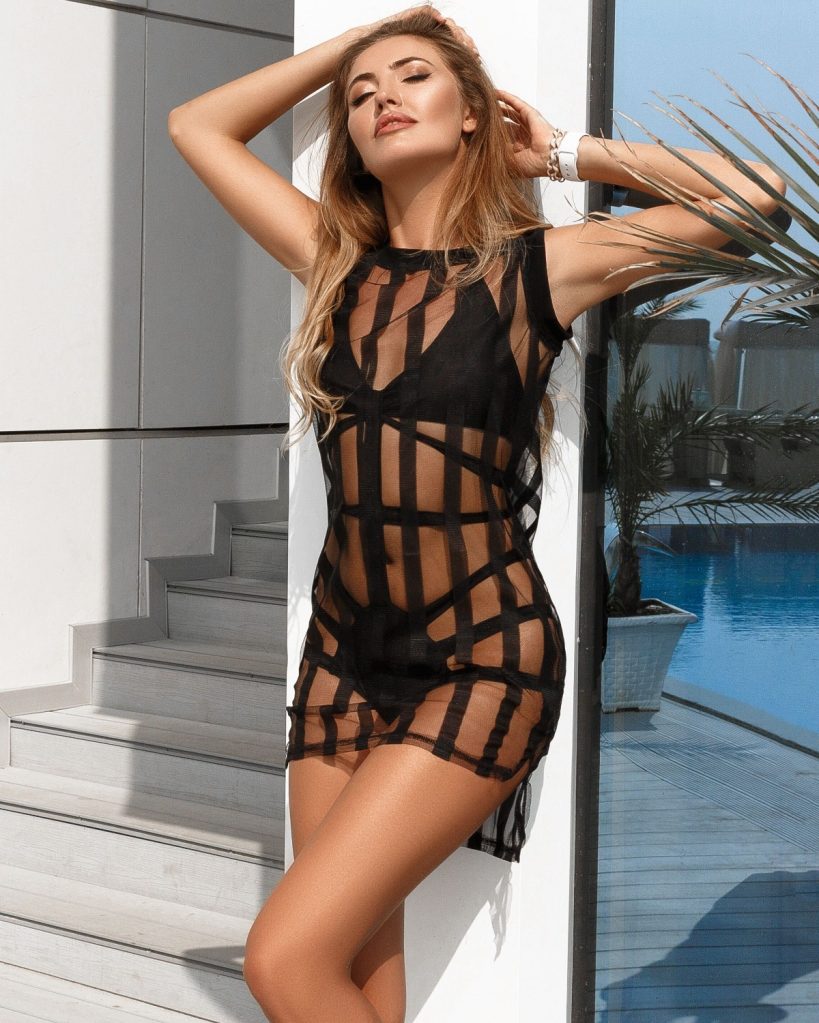 Another huge trend as of late has been a bra showing through a sheer shirt, and you can achieve the same effect with your triangle top bikini, which will look chic under a sheer button-down or loose-fit cropped top.
Anything mesh or macrame works here, as long as the bathing suit shows through. You'll also want to make sure the triangle top is the same color as the sheer top, such as black under black.
5
Play peek-a-boo with a strappy bikini top.
Take your favorite chunky, off-the-shoulder, neutral-colored sweater and let your colorful bikini strap peek out. It's a fun nod to summer you won't soon forget!
Pair with a short skirt and some platform heels, and you're date night ready.
6
Wear your surf-style rash guard under a strappy dress.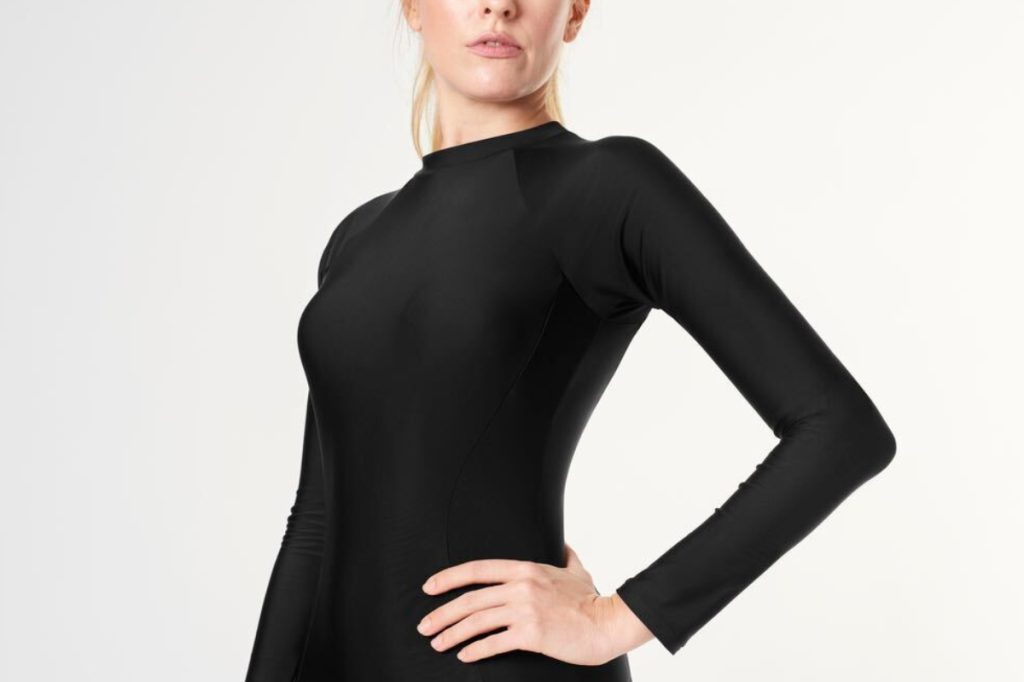 If you long to wear summer's strappy dresses into fall, just put a contrasting long-sleeve rash guard underneath. This trick can also work for strappy tops or even jumpsuits. The slim fit on top provides a nice contrast to a trumpet-flare or wide legs on the bottom half. Just don't forget the booties!
Final Tip: If your swimsuit doesn't have a built-in bra, avoid any potential fashion faux pas by wearing a pair of breast petals (like these) to cover up the goods (if you so choose).
Jené Luciani Sena is an accredited journalist and internationally-renowned bestselling author, regularly seen on national TV outlets such as Access Daily, Today and Dr Oz. Touted as one of Woman's World Magazine's "Ultimate Experts," she's a TEDTalk speaker and a busy Mom of 4.
Read more