Here's a first look at all of the lipstick shades from L'Oréal x Balmain collection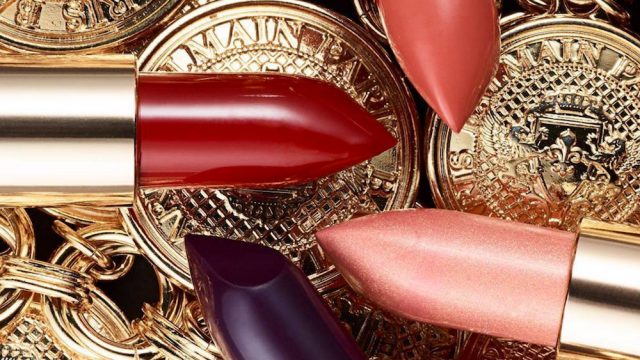 Fashion and beauty lovers everywhere swooned when we heard that L'Oréal and Balmain were collaborating on a lipstick collection — we've been soaking up every sneak peek they've thrown our way, and the latest is the best one yet. We've now gotten a look at every lipstick shade that is headed our way, and they could not be more glamorous.
Balmain's Creative Director, Olivier Rousteing, has infused these lipsticks with the brand's luxurious, rich aesthetic, and they are the epitome of high-end beauty. With shades ranging from the unexpected to the beautifully classic, there's something here for everyone.
The 12-piece L'Oréal x Balmain lipstick collection will be available in September.
These behind-the-scenes shots of the lipsticks really give you a sense of how vibrant and moody the shades are. They capture a wide range of hues that will be ultra-versatile this coming fall. Who among us hasn't been searching for the perfect green lipstick? Look no further, darlings.
You can't pull off a shade like that if it's not a top-quality, luxe lipstick.
Let's take a look at the different shades in the L'Oréal x Balmain lipstick collection.
Power, Legend, Rebellion, and Freedom.
Get sultry with these brown, gray, blue, and purple shades.
Fever, Glamazone, Urban Safari, and Balmain Instinct.
These earthy orange, brown, beige, and khaki shades will blow people's minds.
Domination, Liberation, Confession, Confidence.
Excuse us while we swoon over these rose gold, red, purple, and coral shades.
This truly stunning and artistic collection can't come soon enough. We expect to see them everywhere, from the streets to the runways.