Summersalt's New Swimwear Campaign Features Real Women of All Shapes and Sizes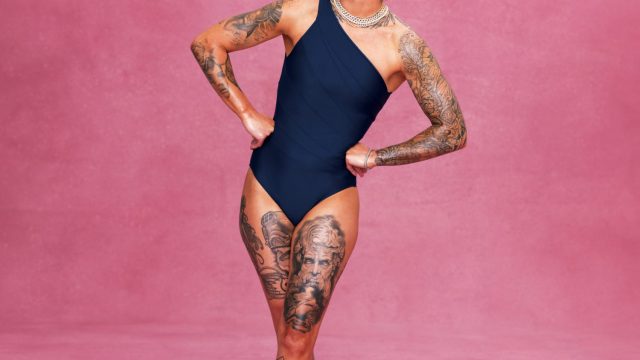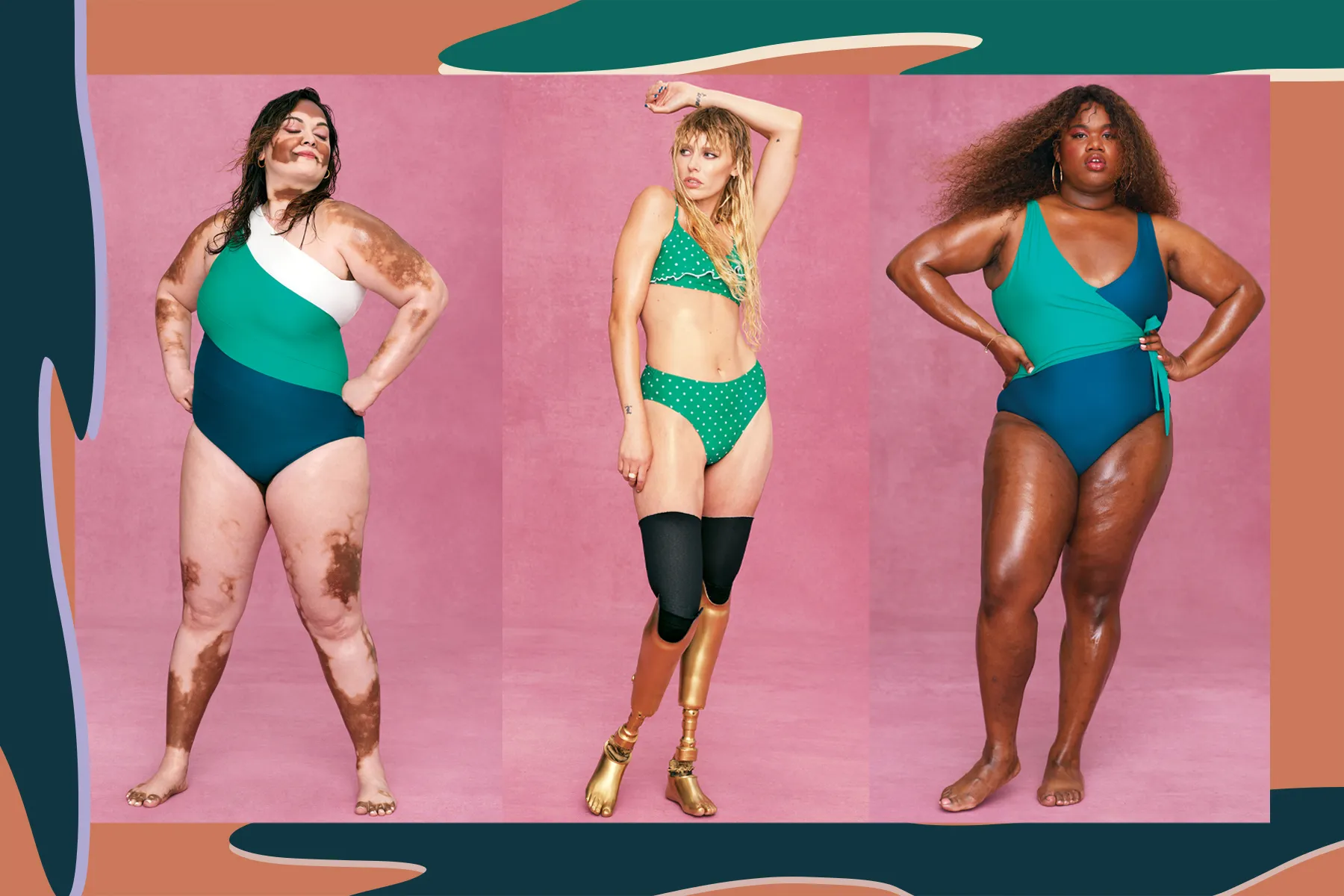 Summersalt has consistently wowed us with their inclusive swimwear offerings. Not only does the brand offer a number of cute one-piece and two-piece suits, but there are even rash guards and a swim tunic, many of which range in size from 2 to 22, so that everyone can feel comfortable in what they're rocking to the beach.
Now Summersalt's taken it even a step further with its latest swim campaign, Every Body Is a Summersalt Body. The new photos feature women who range in age from 23 to 73, who are different sizes, shapes, and colors, and who all have a unique and beautiful body.
"Our summer campaign embodies the very essence of what Summersalt stands for—body positivity and joy," said Summersalt CEO and president Lori Coulter in a press release. "We want to encourage all women to feel their very best in a swimsuit and enjoy summertime moments lakeside, poolside, or wherever she may be, feeling confident and beautiful. The campaign features 24 talented and diverse women and celebrates the beauty of every single one of them. We hope this campaign inspires women to be a little kinder to themselves and dive in this summer."
Featured in the campaign are professional soccer player Ali Krieger, model and advocate Andrea Thomas, filmmaker and comedian Anna Akana, professional soccer player Ashlyn Harris, social media star Barbara "Babs" Costello, fashion designer Carly Cushnie, entertainment reporter Catt Sadler, Olympic gymnast Chelsea Werner, founder of Things Are Looking Up Deepika Chopra, model Denise Bidot, founder of Mrs. Nipple Elizabeth Ariola, entrepreneur Erin Foster, entrepreneur Hannah Bronfman, actress and LGBTQ activist Jari Jones, body liberation activist Jessamyn Stanley, travel influencer Jessica Nabongo, associate producer for NBC News Lauren Seely, double amputee and fashion model Lauren Wasser, author and model Maye Musk, author and fashion stylist Micaela Erlanger, chronic illness advocate and founder/CEO of Chronicon Nitika Chopra, entrepreneur Sara Foster, and stylist and author Stacy London.
Ahead, you can find some of the styles modeled by these incredible women so you can shop them for yourselves, but all the rest of the styles—and gorgeous model shots—can be found on Summersalt's site!
The Ruffle Backflip
$95
Shop it
Summersalt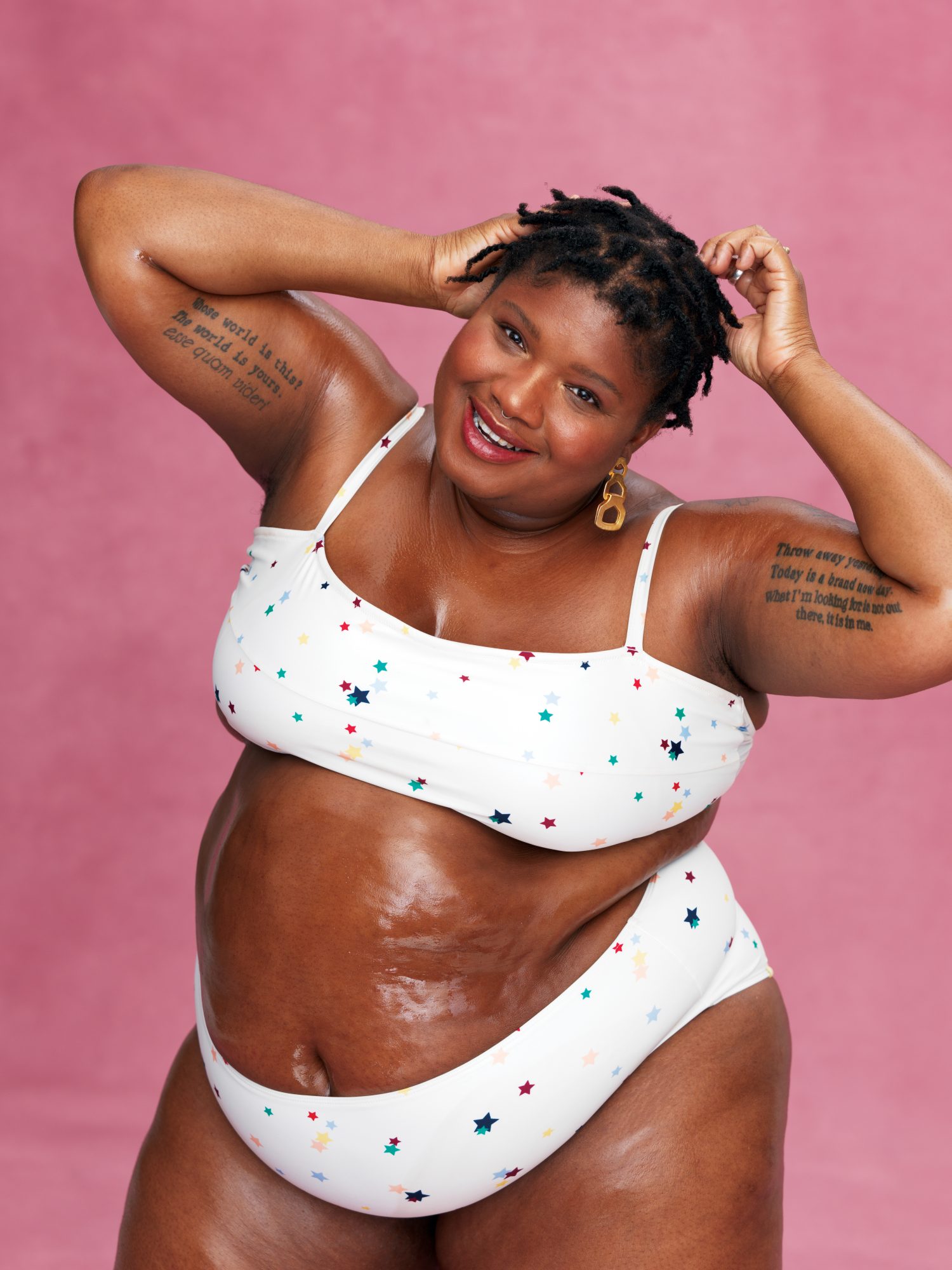 The Oasis Bikini Top
$65
Shop it
Summersalt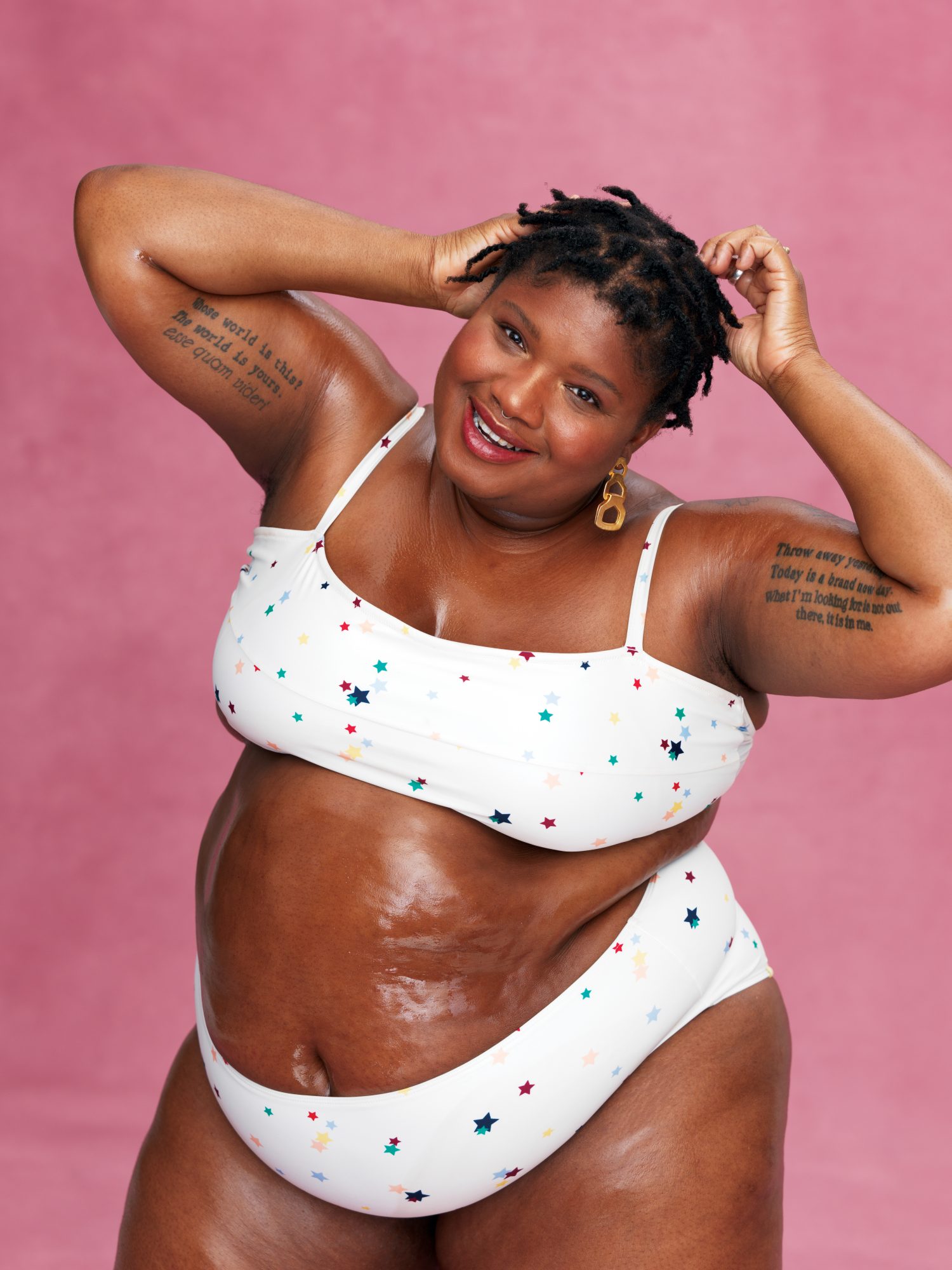 The High Leg High Rise Bottom
$60
Shop it
Summersalt
The Triangle Bikini Top
$50
Shop it
Summersalt
The Lace-Up High Leg High Rise Bottom
$45
Shop it
Summersalt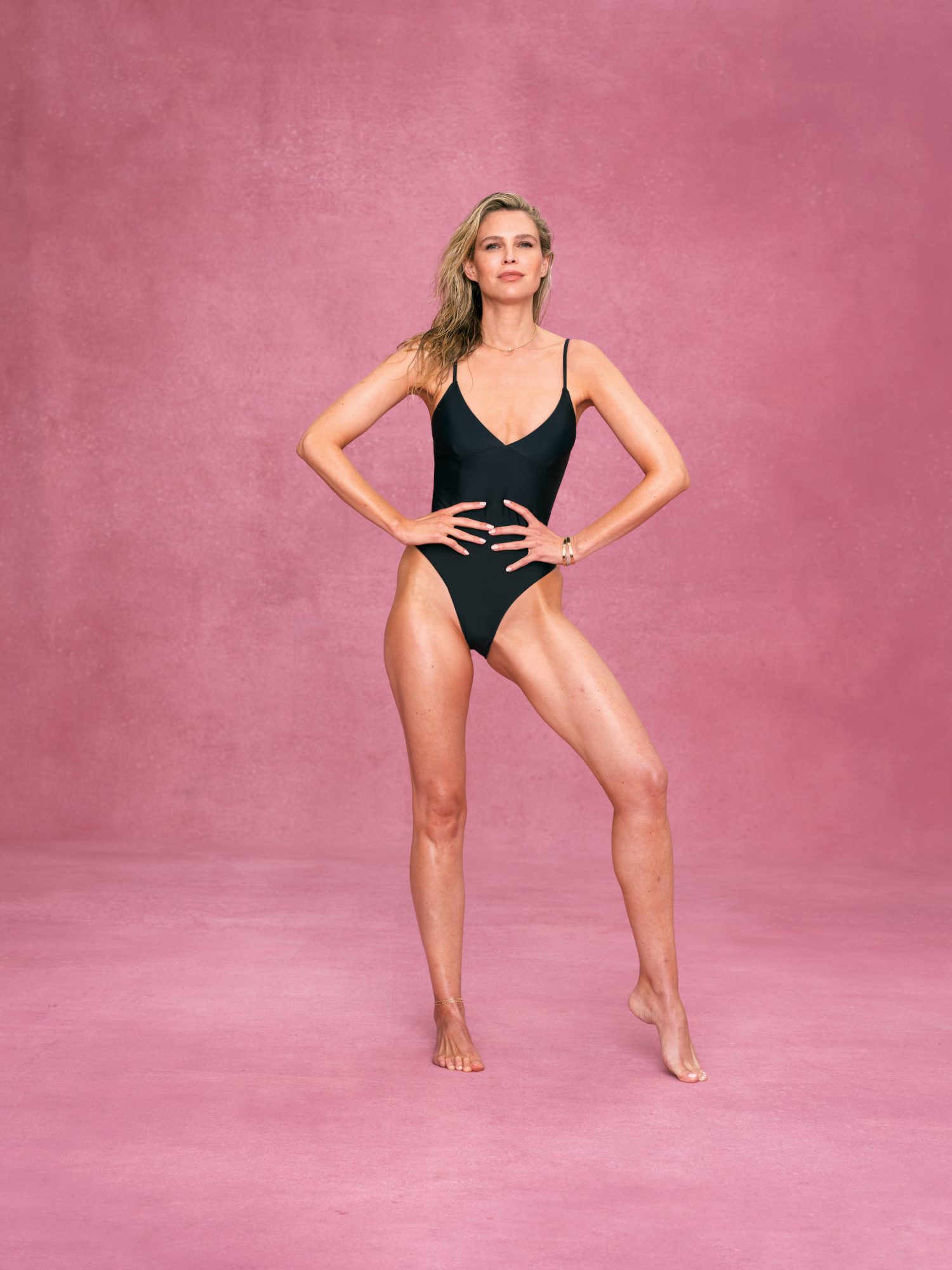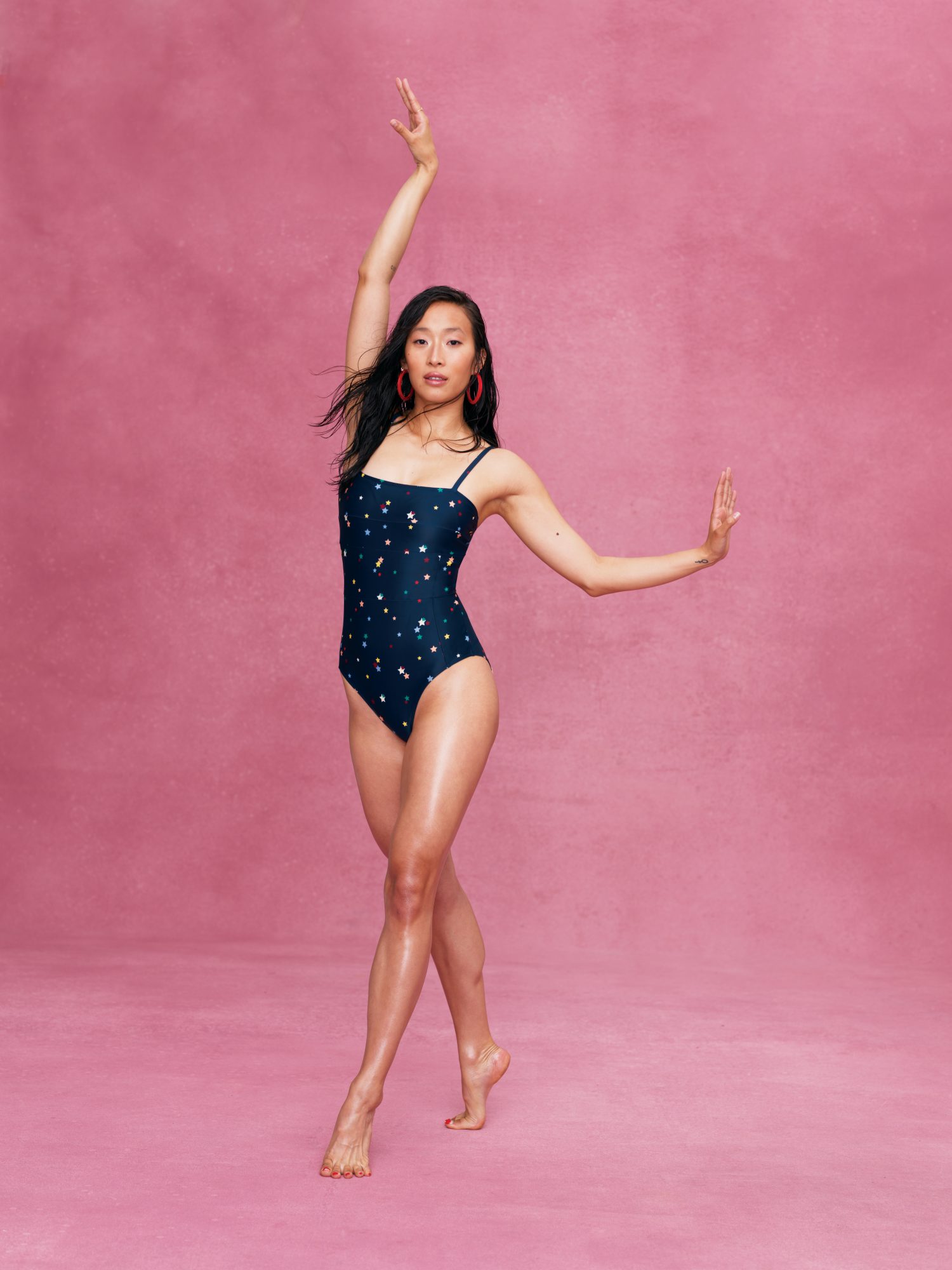 There are plenty of other styles and colors to shop on Summersalt's site, too, along with clothes for other occasions as well. Kudos to Summersalt for this inspiring campaign—and for featuring truly beautiful women!