These Everlane Loafers Go With Every Outfit I Own
The super-comfortable shoes are 40% off right now.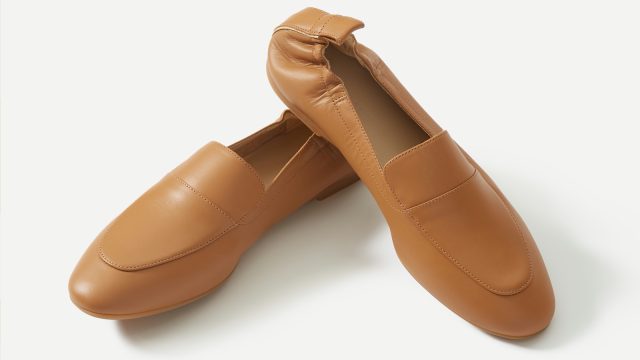 Anybody who loves fashion and playing around with their clothes knows that styling is all fun and games until you find yourself rushing to get out the door, in desperate need of shoes to go with your outfit. Sure, you may have several pairs to choose from, but which one is the right shoe for your look? The time crunch can add another stressor to your morning, which none of us need right now. For me, I have several pairs that I know go with most of my closet, like my favorite Meghan Markle-approved slip-ons and tried-and-true black loafers, but Everlane's The Day Loafer turned into my go-to pair the moment I slipped them on.
Unlike many other shoes, these loafers have an elasticized back that allows for maximized comfort. (Goodbye, blisters.) Plus, the back makes pulling on the shoes a lot easier. Everlane uses buttery-soft Italian leather that looks super high-end and has a slightly cushioned insole that makes walking all day feel like a breeze.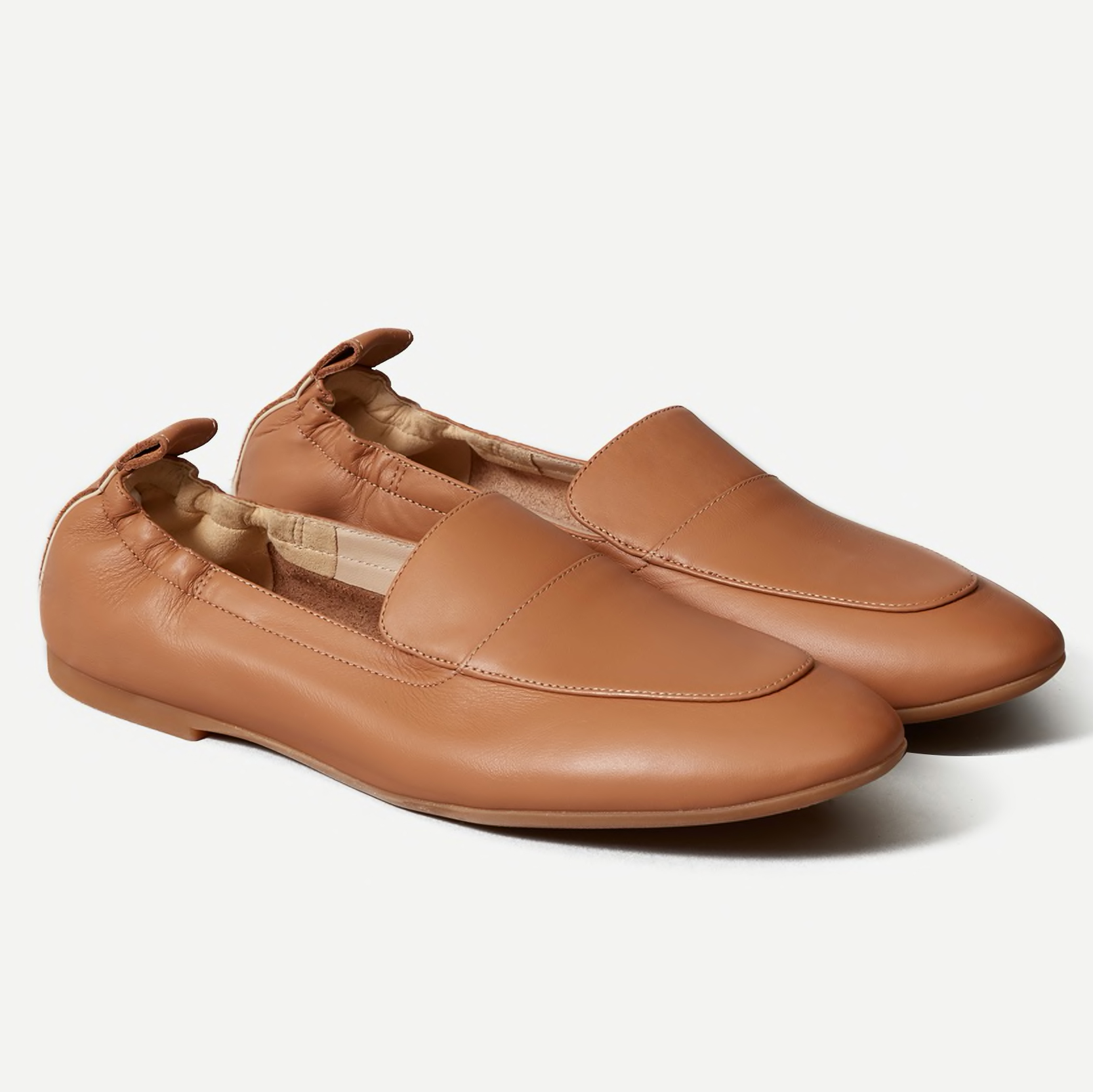 The Day Loafer
$$156
Shop it
Everlane
Everlane's The Day Loafer comes in five super-wearable colors that can be used every day with nearly every outfit: black, white, caramel, chocolate, and cashew. I own a pair in the "caramel" color, and it's the perfect neutral that complements every look. The silhouette makes my outfit look elegant and sharp without seeming overdone, striking the perfect balance that many French girls achieve with their je ne sais quoi effortless style. As a former high-heel enthusiast, I can confidently say that these loafers make me look just as put-together as when I wore four-inch heels, only now I'm way more comfortable.
The shoes are currently discounted 40%, so if you're looking for a high-quality pair, I highly suggest these—and I'm not the only one who loves them. Just browse Everlane's website and you'll find hundreds of raving reviews that share how comfortable and cute these loafers really are. In fact, I may just buy another pair now.