Everlane Just Launched the Perfect Pants for Fall
They're the perfect mix of '80s cool and comfy-chic.
While there are thousands of clothing brands out there, the one we keep coming back to over and over again is Everlane. The eco-friendly and radically transparent brand aligns with our values as conscious shoppers, and it doesn't hurt that the clothing is stylish and high quality. As a result, we're always tuned into Everlane launches, from the comfy bike shorts it launched this summer to the fabric face masks we've been using to protect ourselves during the pandemic. Now, as we transition into the fall, we're looking to trade in our shorts for warmer alternatives, and that's where Everlane's Arc Pants come into play.
The Everlane Arc Pants come in two different fabrications (jeans and pants) and a variety of perfect-for-fall colors, making them the perfect autumn closet staples. The jeans come in two tones, black and blue indigo, and the pants come in copper, French blue, black, and off-white.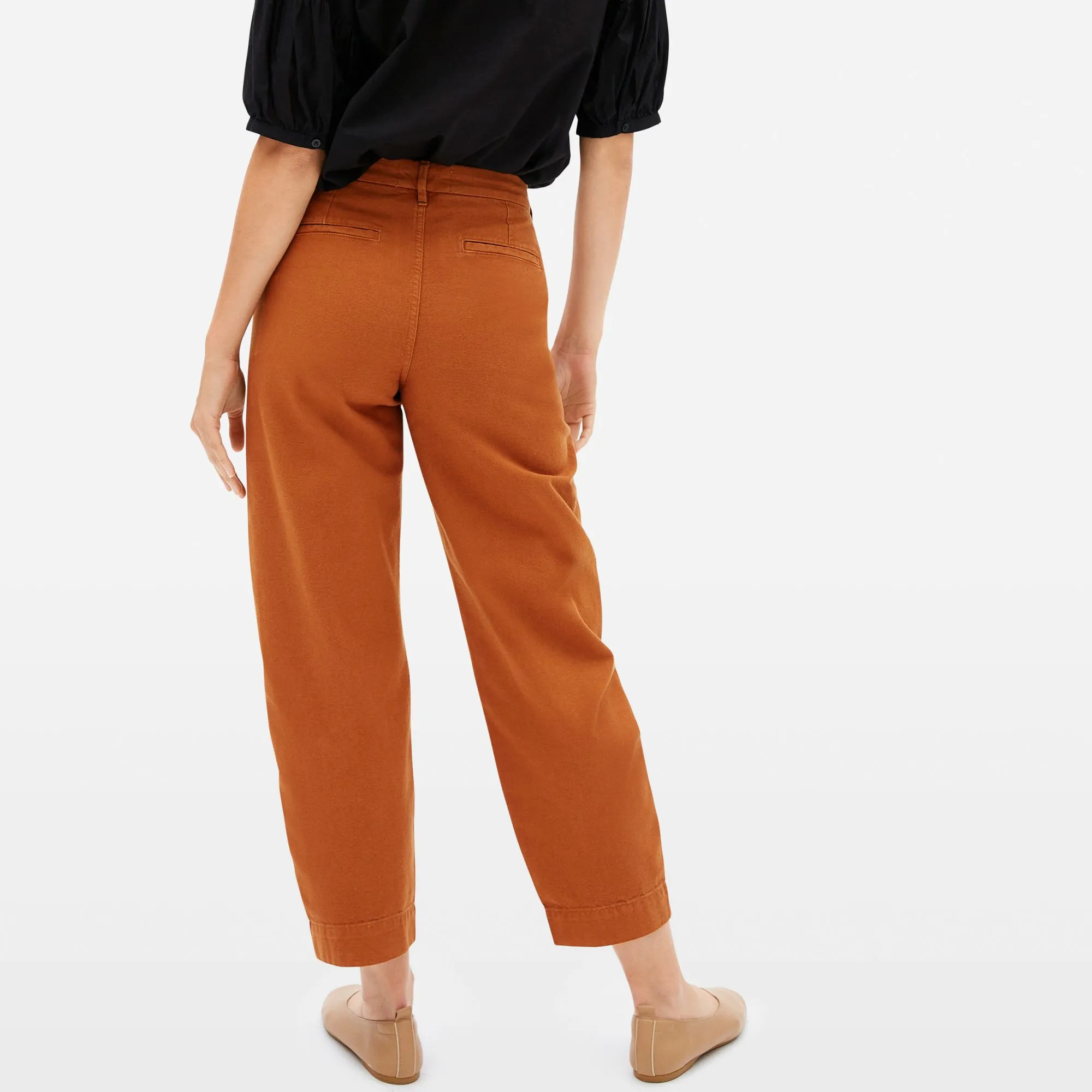 Everlane The Arc Pants
$$68
Shop it
Everlane
On its site, Everlane describes this silhouette as having "a shape that's ahead of the curve." The style consists of a high-rise waist and a curved-leg fit that tapers at the hem. The cropped length also makes it the perfect transitional piece to take you from the warmth of summer to the crisp air of fall.
The Arc Pant is made of 100% cotton and ranges from size 00 to 16, while the Arc Jeans are made of 98% cotton and 2% elastane and range from size 23 to 33. Both styles cost $68, which, if you ask us, is a bargain when it comes to the high quality you get from Everlane pants. Long story short: We're stocking up.