Score Half Off of Stylish Staples at Eco-Friendly Brand Everlane—Only Until Monday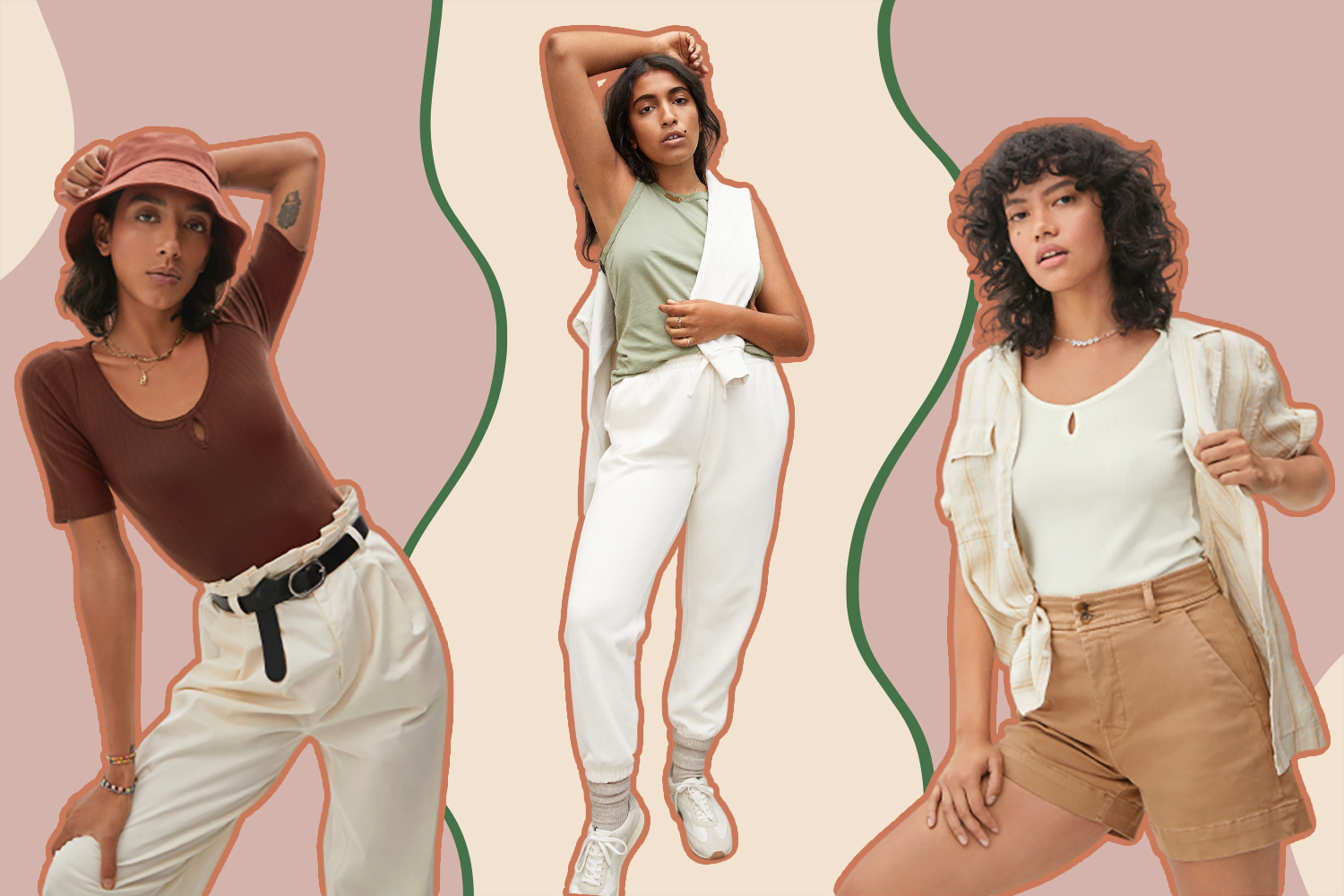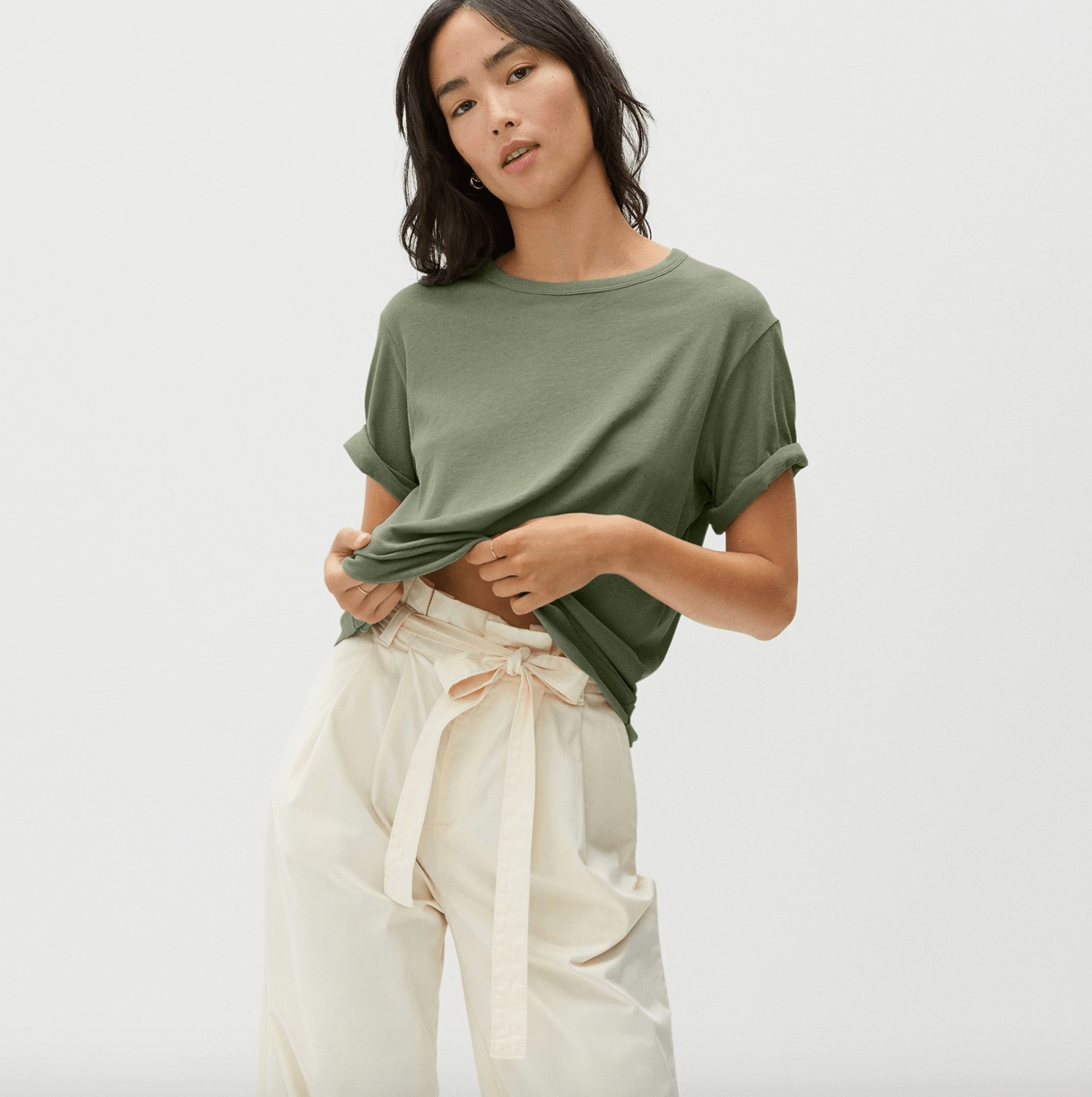 Air Oversized Crew Tee
$30
Shop it
Everlane
The Track Jogger
$58
Shop it
Everlane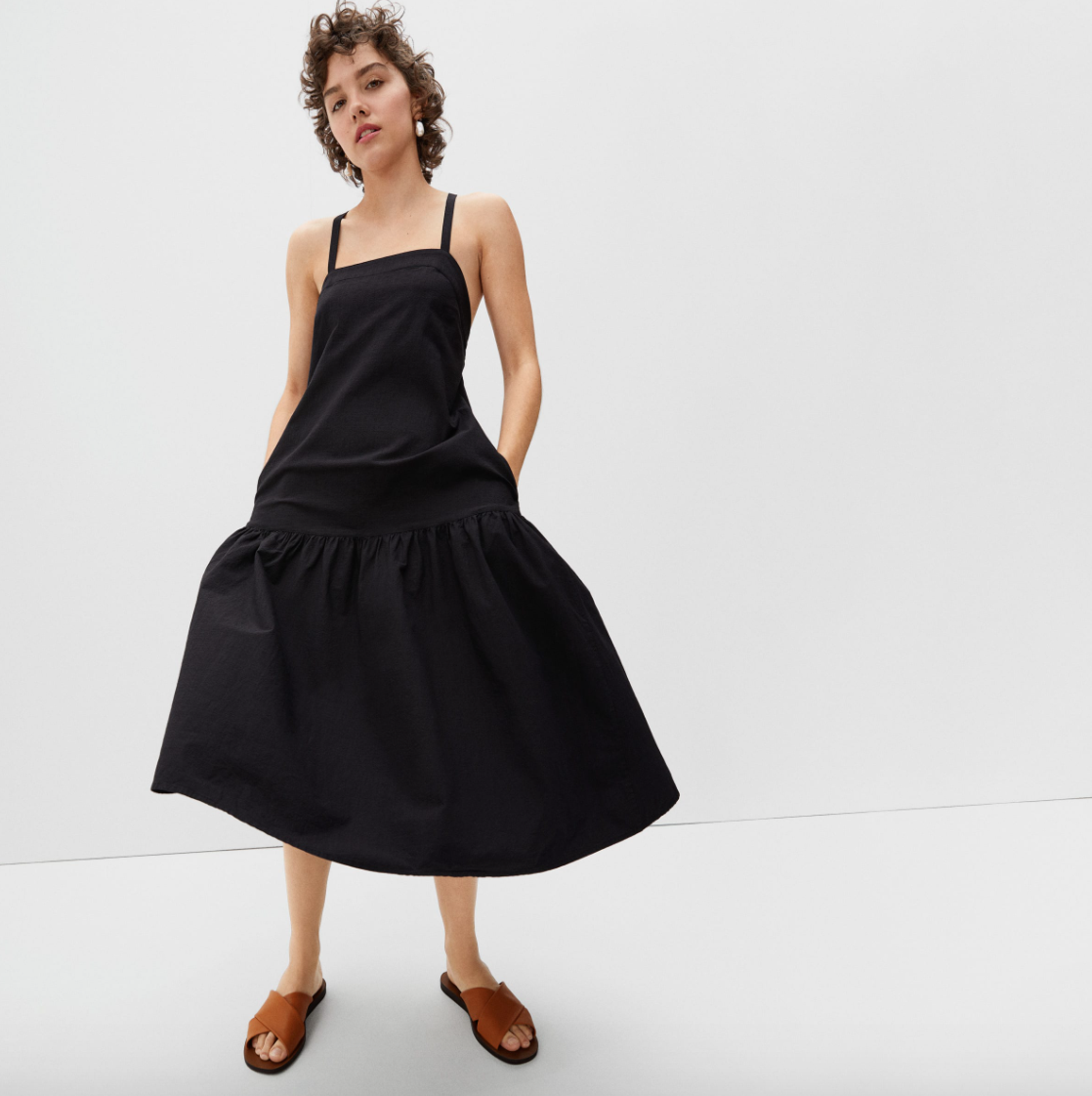 The Pinafore Dress
$110
Shop it
Everlane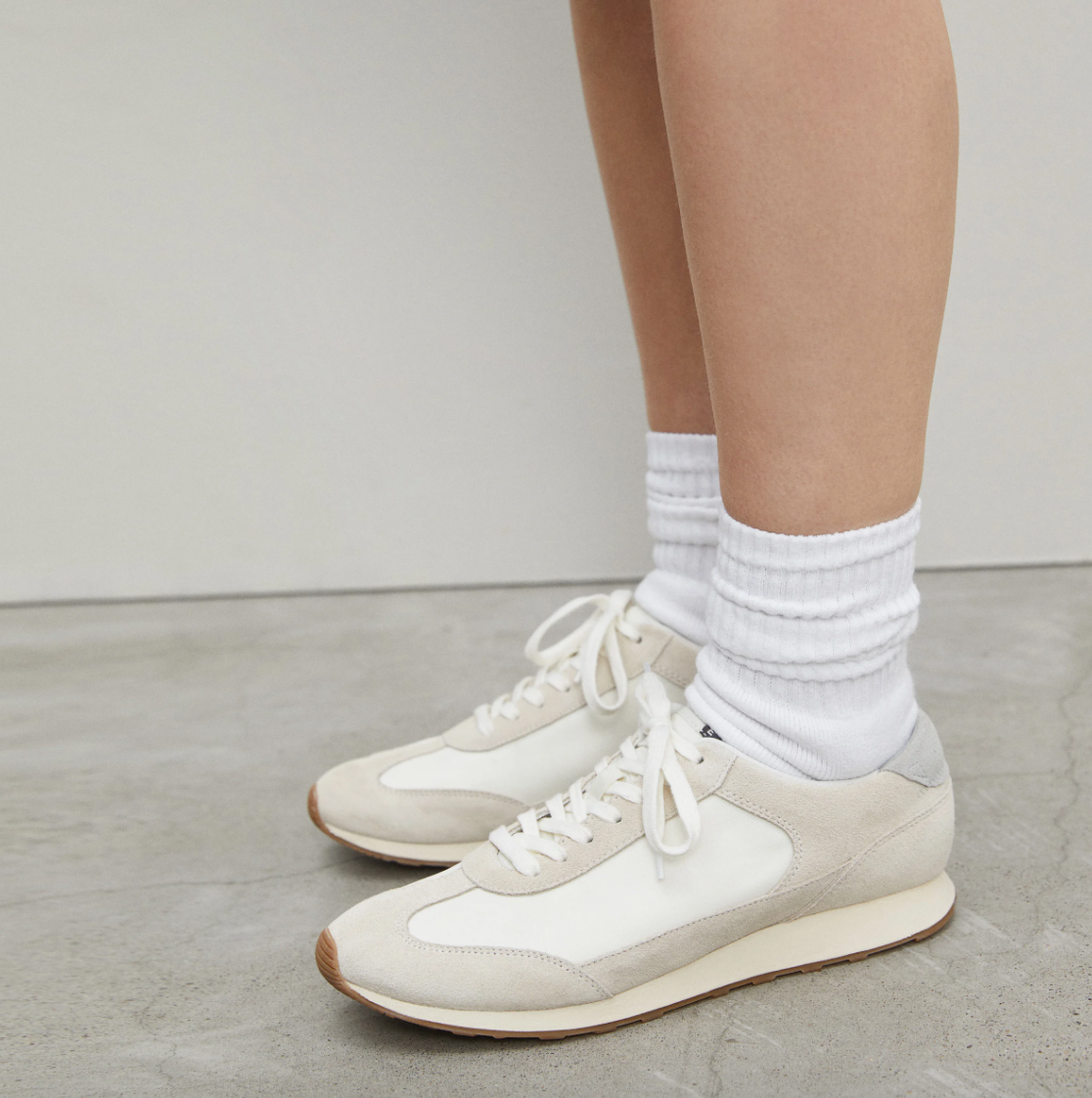 The Tread Runner
$98
Shop it
Everlane
We've all pined over a trend: Think '90s jewelry, tie-dyed clothing, or white booties-and been crushed when sky-high prices prevented us from experimenting with the style. With Stylish Steals, we bring you the best weekend sales and deals so you can find affordable versions of the latest trends spotted on the runway, on Instagram, in stores, and on the street. Consider us your new, price-savvy personal shoppers.
Believe it or not, this weekend marks the end of summer. Every year on Labor Day, we say goodbye to afternoons spent at the beach, sunscreen-soaked skin, and aperol spritzes on patios. But one thing we welcome during Labor Day Weekend is the killer sales that happen at some of our favorite retailers. Case in point: Everlane's Labor Day Weekend sale is offering up to 50% off of over 150 staple items. Sign us up.
From now until Monday, September 6th, score major discounts on tons of tops, pants, shorts, dresses, shoes, and accessories at Everlane. The eco-friendly brand is a favorite of celebs like Taylor Swift and Meghan Markle (who wears its jumpsuit on repeat and carries its tote bag like a fifth limb). But unfortunately, the brand isn't exactly affordable for the rest of us. So take advantage now of half-off of coveted pieces like the Weekend Tiered Dress and the Track Jogger you'll live in this fall.
Below, shop the best tops, bottoms, dresses, and shoes on sale at Everlane now.
Best tops at the Everlane Labor Day Weekend sale:
Best bottoms at the Everlane Labor Day Weekend Sale: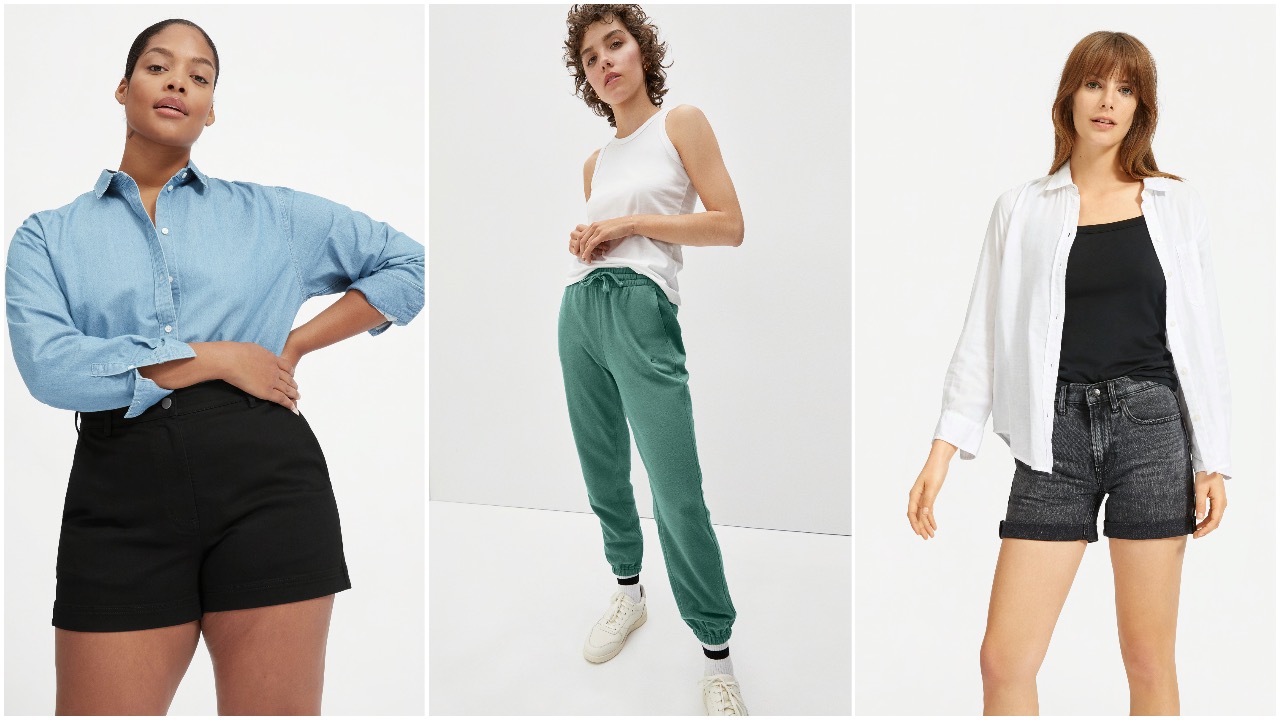 Best dresses and jumpsuits at the Everlane Labor Day Weekend sale: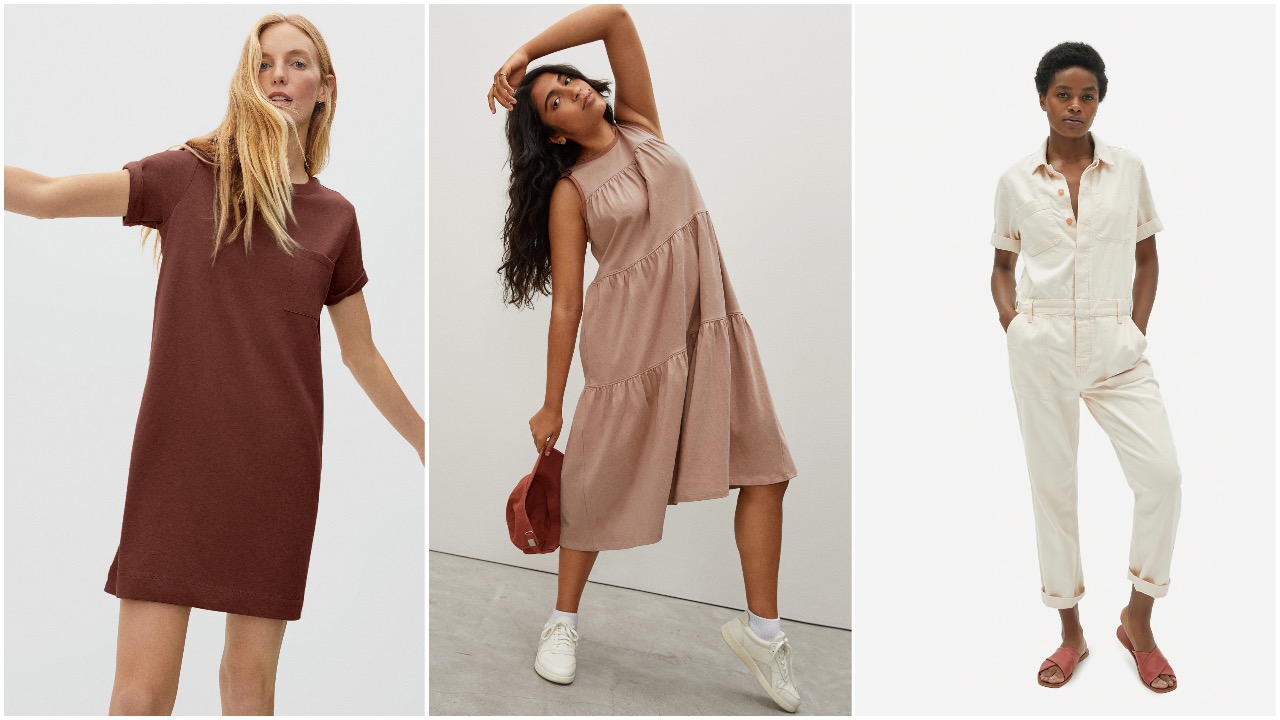 Best shoes at the Everlane Labor Day Weekend sale: