11 comfy items we're buying from Everlane's Choose What You Pay sale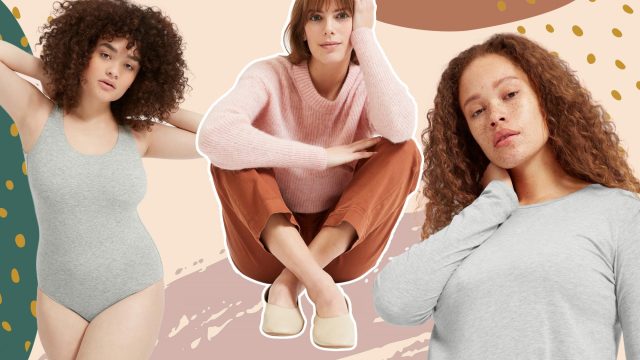 If you're looking to stock up on cozy clothing to live in during quarantine, look no further. The annual Everlane "Choose What You Pay" sale has officially started, and it includes over 80 styles: premium cashmere, heeled boots, and much more. The sale will only last as long as supplies last, and if that's not enticing enough, products will also be discounted at up to 55% discount. Pretty huge, right?
Unlike traditional sales from other brands, the Everlane Choose What You Pay sale allows you to pick from three different price options and pay what you want on eligible items.
Everlane is one of our favorite brands for many reasons, including its eco-conscious approach to fashion and its radical transparency, and we're not the only ones who have hopped on the Everlane-loving train. Celebs like Meghan Markle, Zoë Kravitz, and Taylor Swift are big fans of the brand, which means we're in great company.
The Choose What You Pay sale is the perfect opportunity to stock up on all those items you've been eyeing. Below, we've rounded up 11 products we've currently got our eyes on:
1The Bodysuit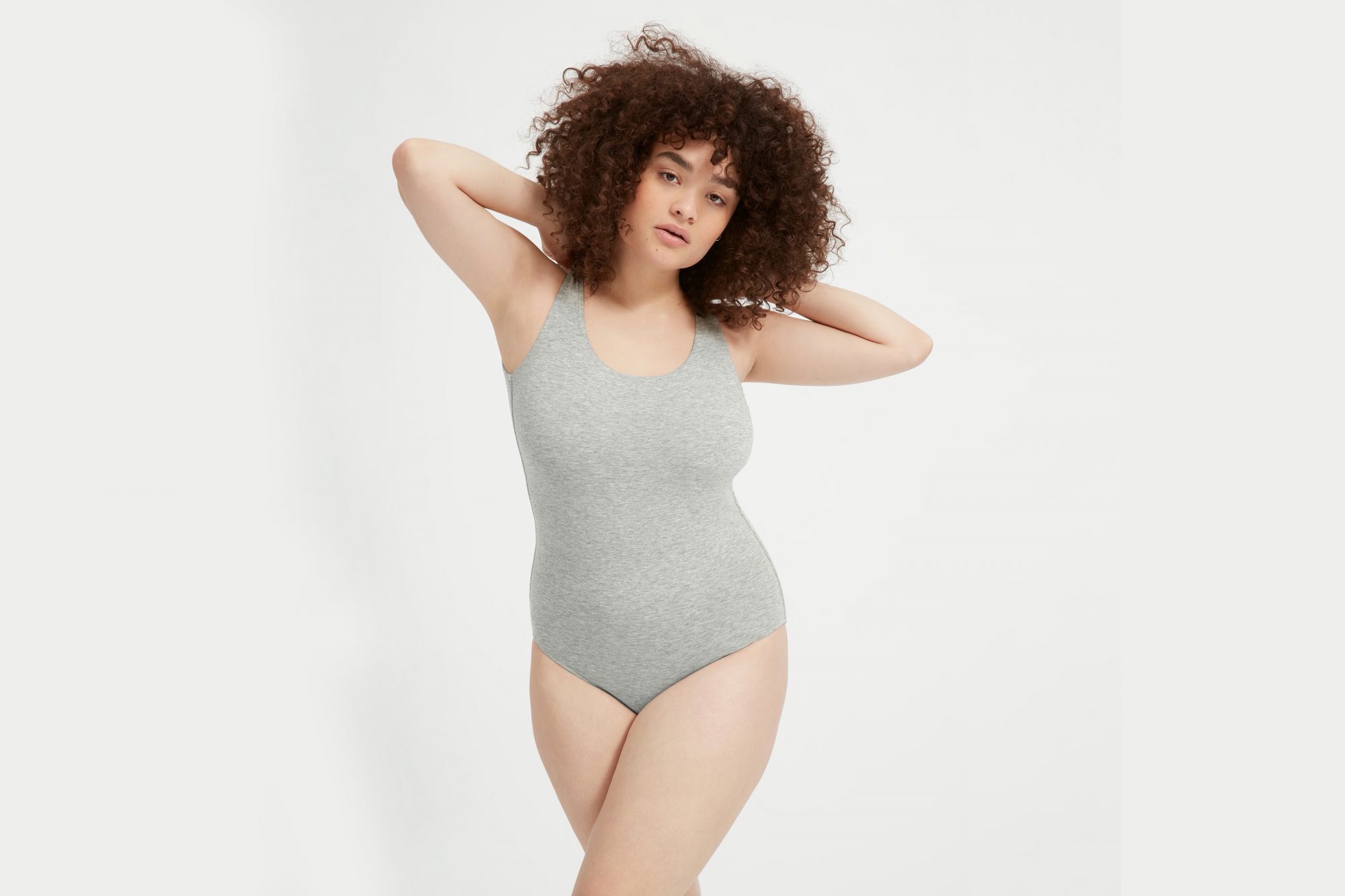 $18, $21, or $24 (orig. $30)
Shop it
Whether you're lounging around the house or going out with some friends (when it's safe to do so), a bodysuit always helps you look more put-together. This cotton suit features a low scoop back, a supportive and comfortable fit, and is also available in a light pink shade.
2The Cashmere Square Turtleneck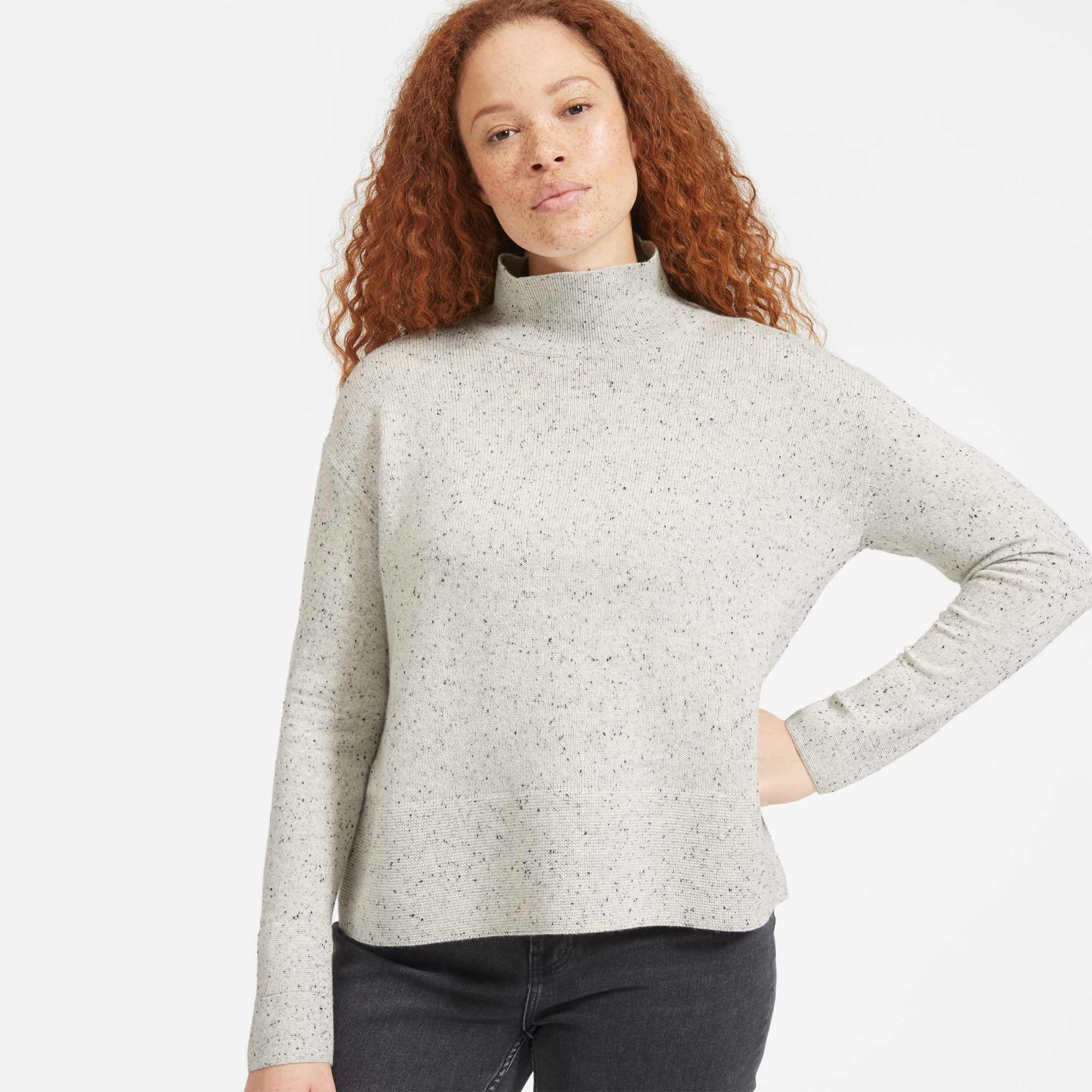 $99, 116, or $132 (orig. $165)
Shop it
Everlane
Cashmere is always a great investment, so we'll be buying several of these sweaters. This style is available in eight other colors: black, heather grey, dark navy, camel, light oatmeal, light heather grey, ivory, and brass. However, those colors aren't on sale, unfortunately.
3The Cashmere Rib Round Crew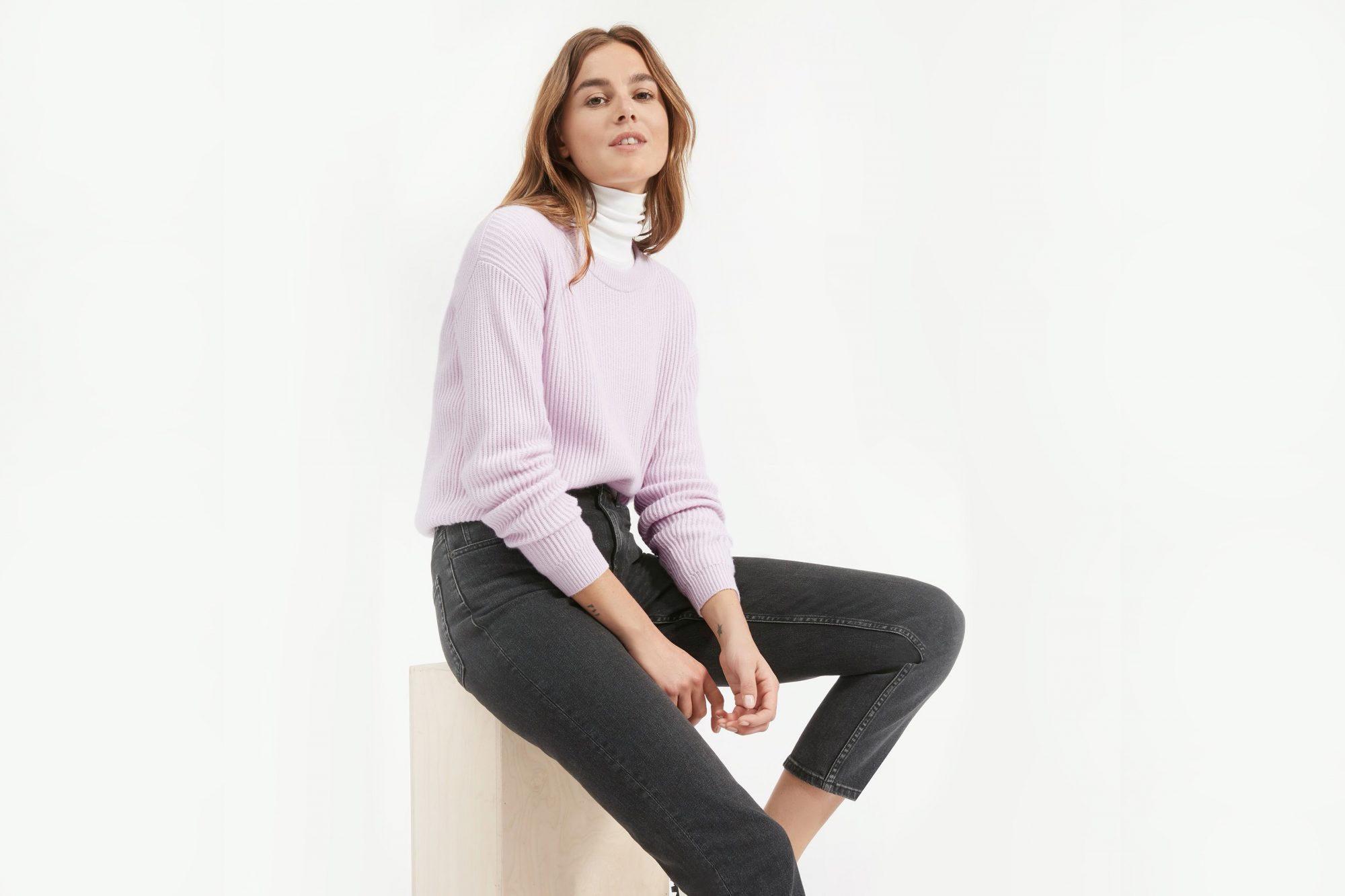 $87, $102, or $116 (orig. $145)
Shop it
As said, a high-quality cashmere sweater is, in our humble opinion, a closet staple everyone should have. It's a piece you'll wear over and over again, and with proper care, can last you decades. This sweater is made of 100% grade A cashmere and is also available in white.
4Cotton Box-Cut Pocket Tee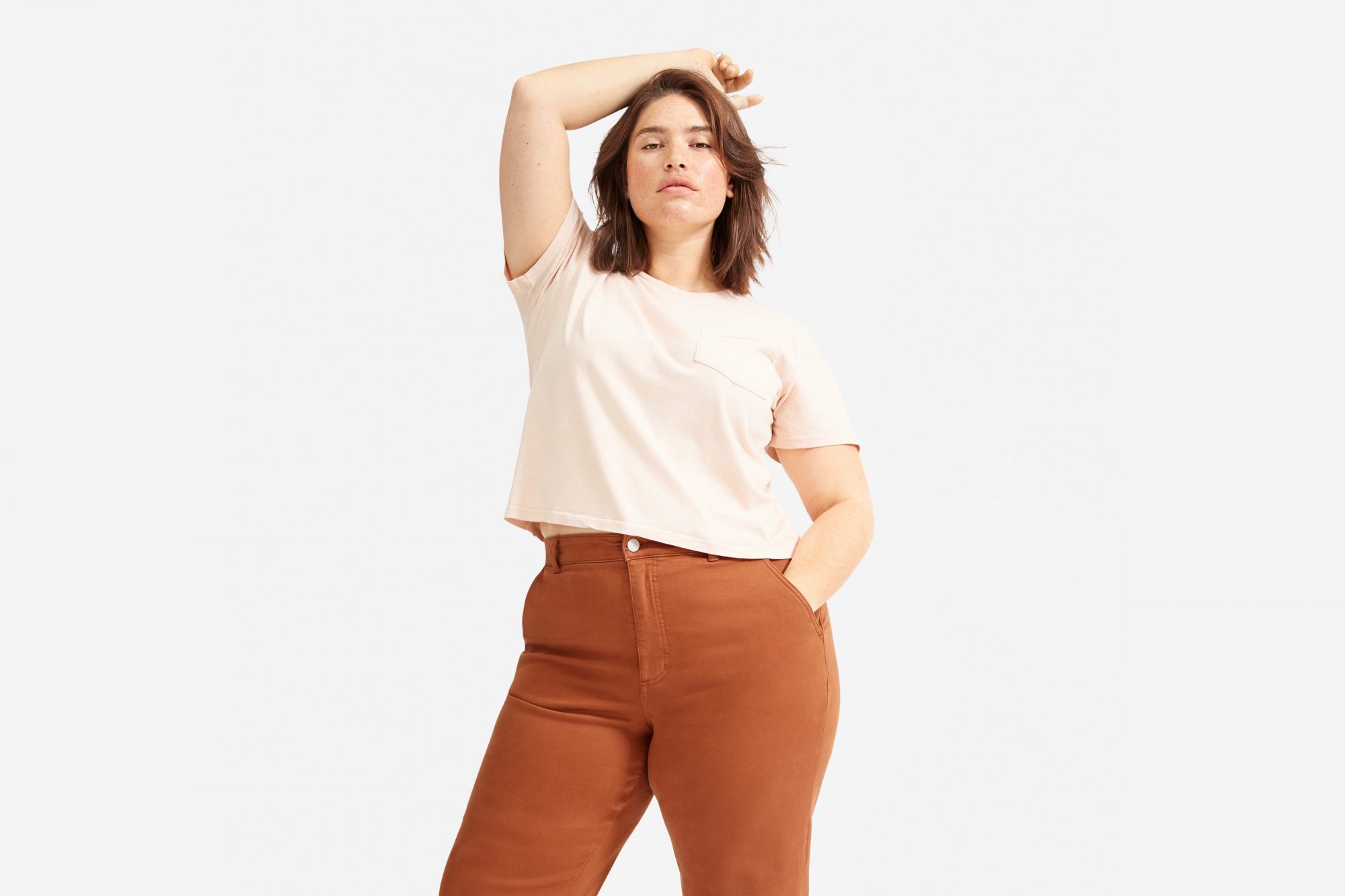 $14, $15, or $16 (orig. $18)
Shop it
Your new favorite everyday tee is here, discounted, and available in six very wearable shades: black, heather grey, charcoal, oyster, white, and rose (pictured here). Trust us, this piece will become your second skin.
5The Japanese GoWeave Essential Jumpsuit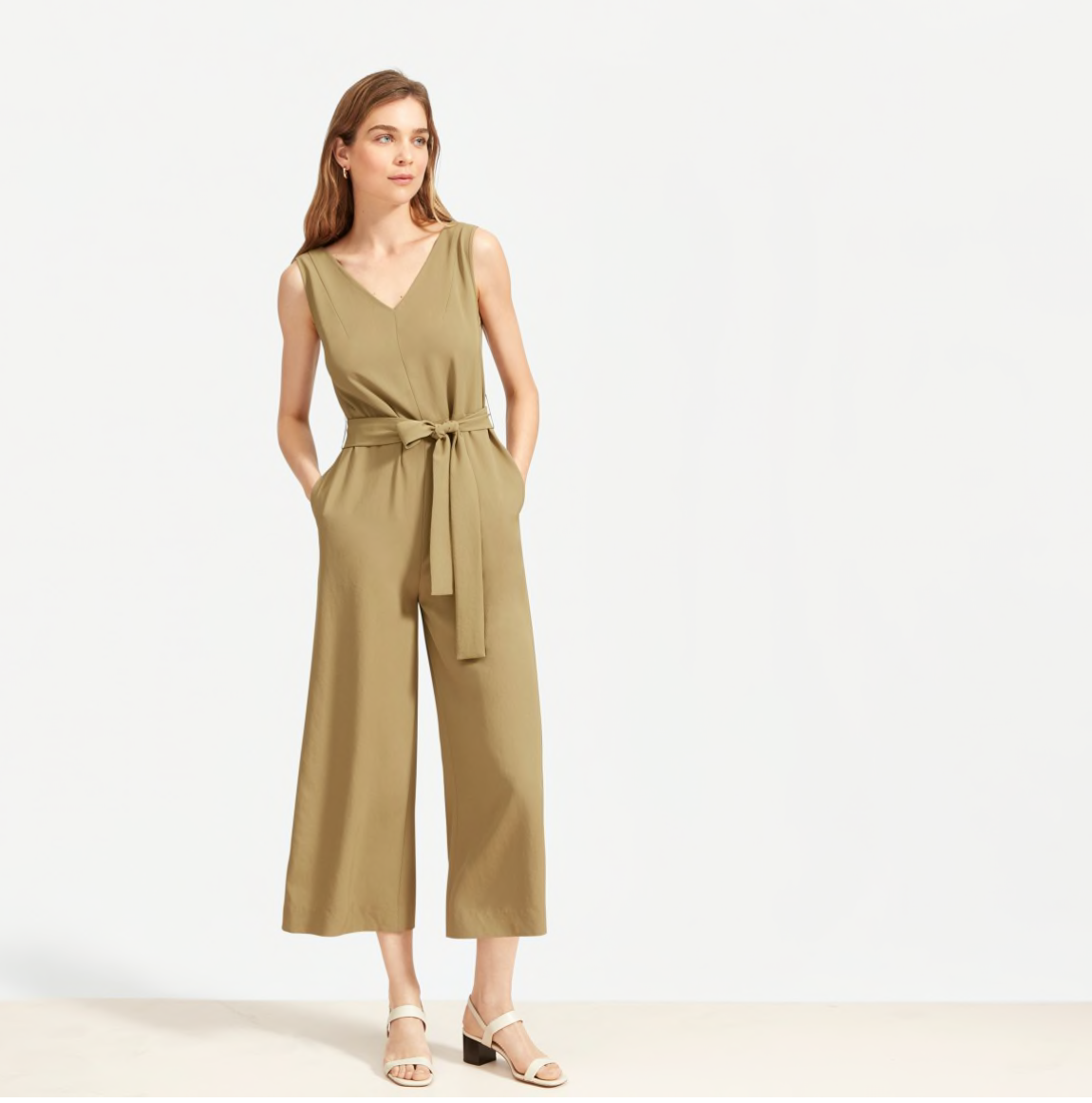 $60, $72, or$ 84 (orig. $120)
Shop it
This jumpsuit is a favorite of Meghan Markle's, which means we definitely want one too. This breezy one-piece features a cinched waist and has a wide-leg silhouette, making it the perfect piece to wear while working from home and IRL once quarantine is over. It's also available in dusty blue and black.
6ReNew Sweatshirt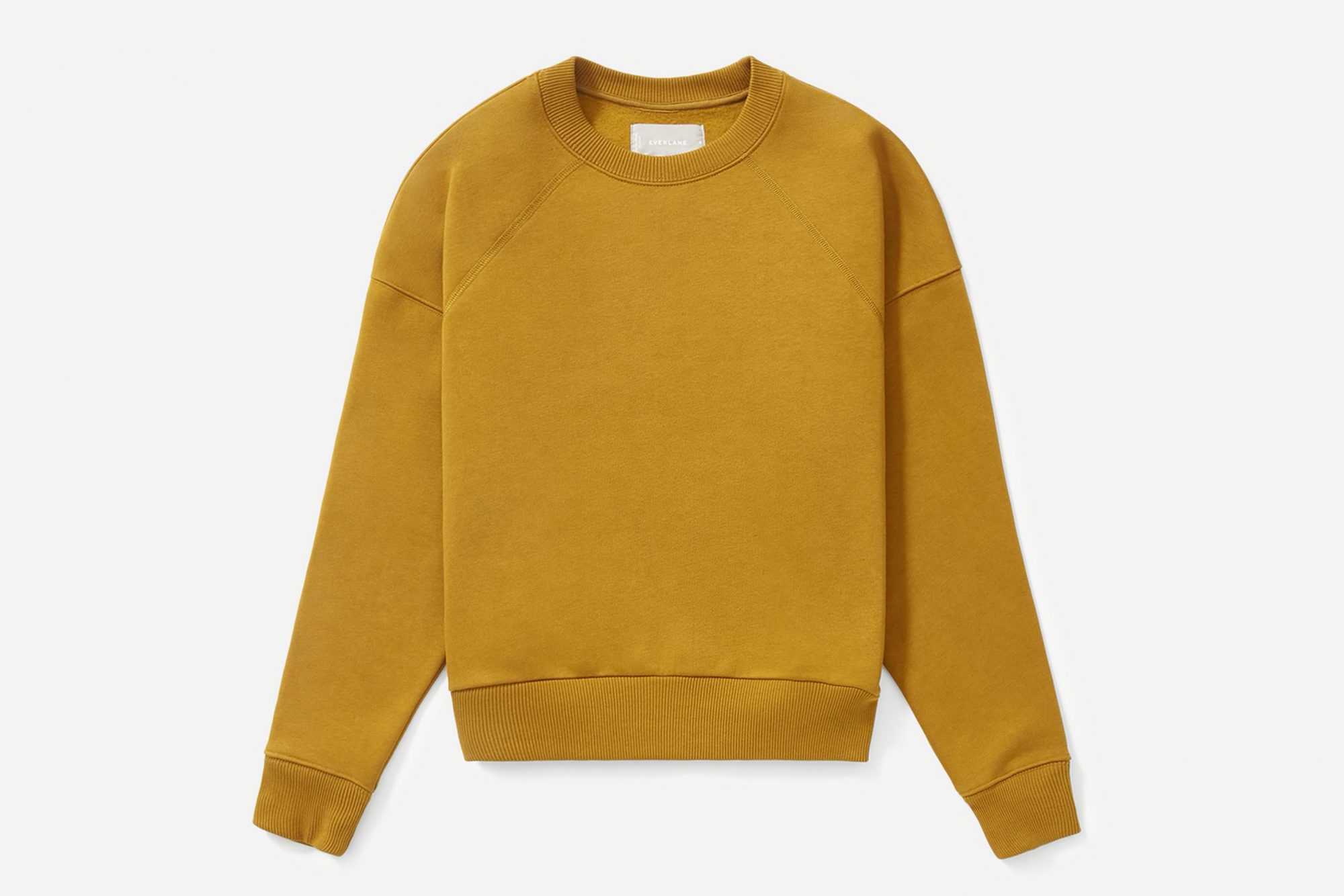 $24, $29, or $34 (orig. $48)
Shop it
We're already living in our sweats, so why not make them eco-friendly, too? This sweatshirt is made from cotton and recycled polyester, so you'll look good while feeling good. If mustard isn't your go-to color, this sweater is also available in black.
7The Tank Bra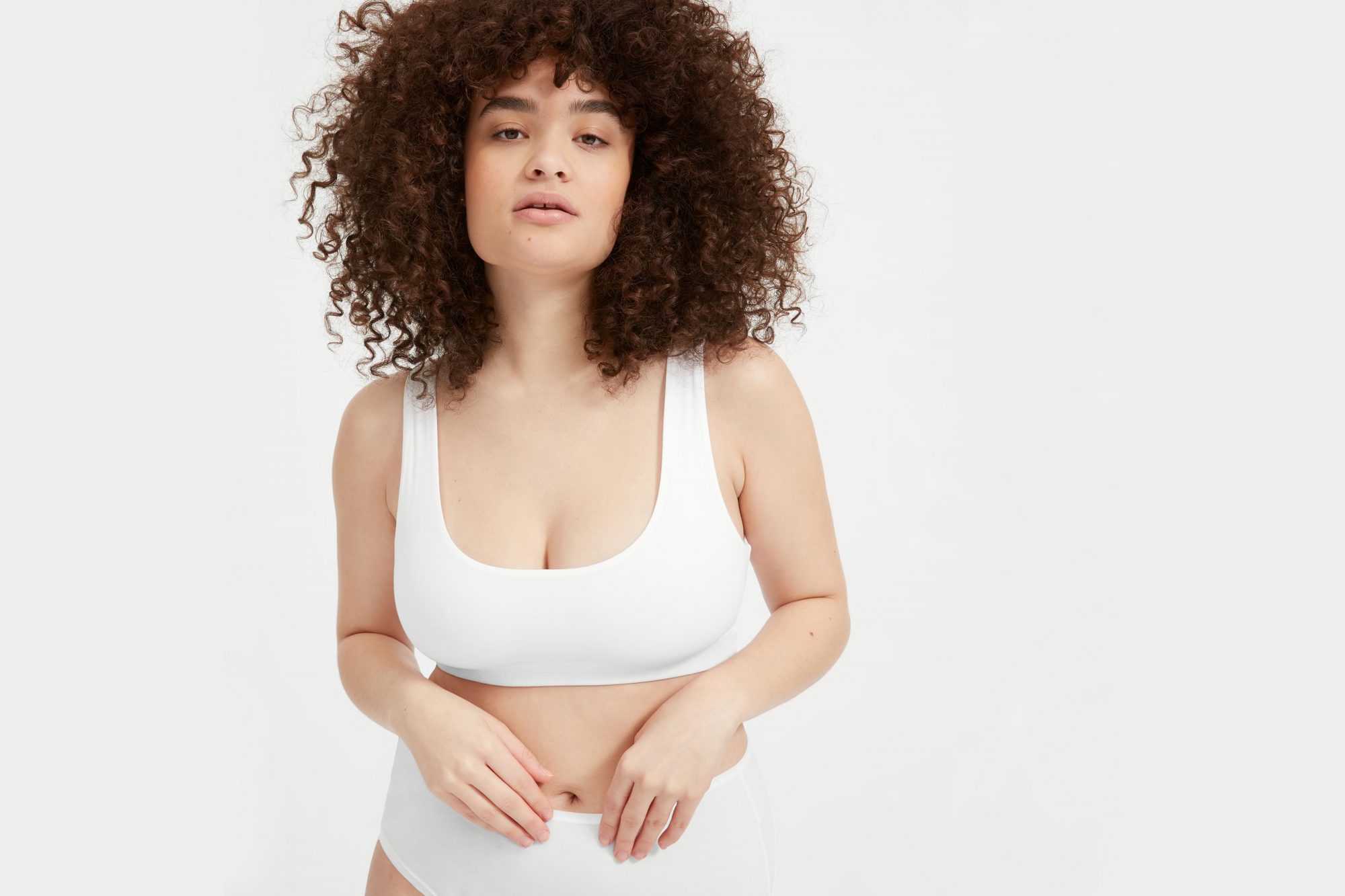 $14, $16, or $18, (orig. $22)
Shop it
Many of us aren't wearing bras during quarantine, and if we are, they're just as cozy as this one. Made of 92% cotton, this tank bra will be soft to touch and easy to wear. Plus, it goes up to size DD.
8Pima Stretch Long Sleeve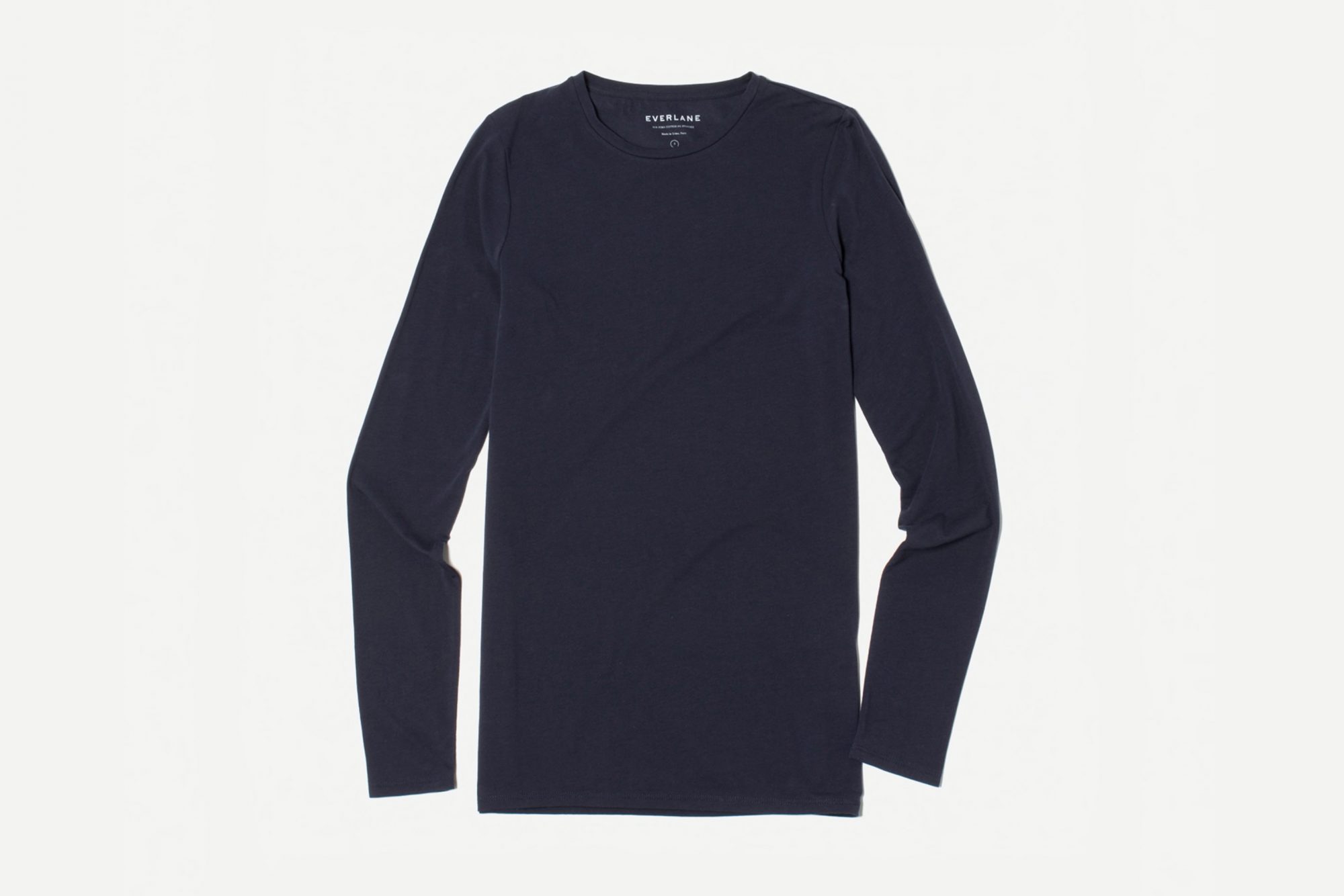 $23, $26, or $29 (orig. $32)
Shop it
Everybody needs a basic long-sleeve top in their wardrobe, and this one fits the bill. Available in white, black, heather grey, and this navy blue, these tops will go with almost every piece in your existing wardrobe. Wear it tucked into your favorite pair of slacks or untucked for a more relaxed feel.
9Cashmere Lantern Sweater
$84, $96, or $108 (orig. $120)
Shop it
Available in rose, rust, indigo (pictured here), and heather grey, this puff-sleeved cashmere sweater will keep you looking cool and cozy all quarantine long.
10Pima Stretch Tank
$18, $20, or $23 (orig. $25)
Shop it
Easy, breezy, comfortable. This cotton tank is sure to become your wardrobe BFF as we head into warmer, summer months. It's also available in navy blue and heather grey.
11The Oversized Alpaca Crew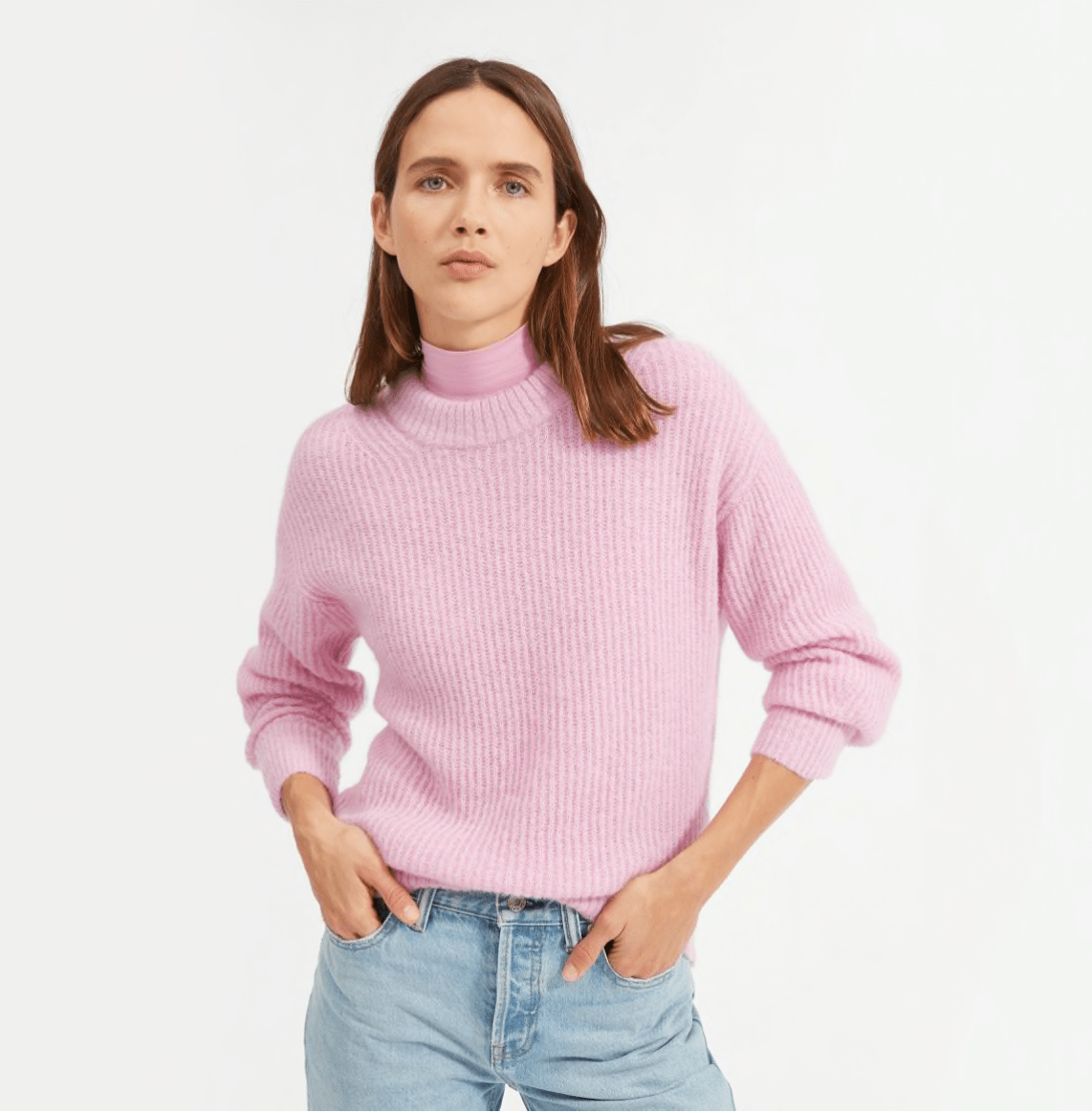 $72, $76, or $81 (orig. $95)
Shop it
This cool pink sweater has a perfect year-round shade, and it will keep you warm and cozy as you curl up on the couch. It's also available in navy blue and dark brown.