Everlane just launched its first bike shorts and they look so cozy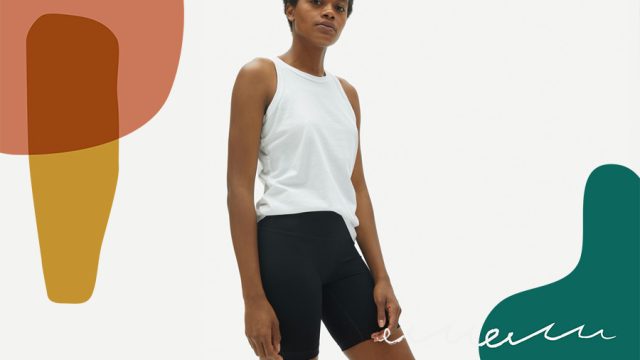 Higher temperatures mean that it's time to swap our beloved sweatpants for something way comfier and much more trendy: bike shorts. Bike shorts are one of 2020's go-to fashion trends for their versatility and comfort, so it's no wonder that major brands have been jumping on the bandwagon and launching their own. The latest to join in? Everlane. The new Everlane bike shorts are made from the same material of the brand's best-selling Perform Legging, and we can't wait to get our hands on them.
According to the company, traditional activewear is made entirely of plastic, while every item of Everlane's Perform collection (including the bike shorts) is made of 58% recycled nylon. For those looking to transition to a more eco-friendly wardrobe, this is especially enticing. And let's be clear—not all bike shorts are made the same. The Everlane bike shorts are made with lightweight compression and the fabric has sweat-wicking properties, which, TBH, is necessary during workouts and summer months. The shorts come in black and copper colors, and each pair costs $38.
Everlane bike shorts in black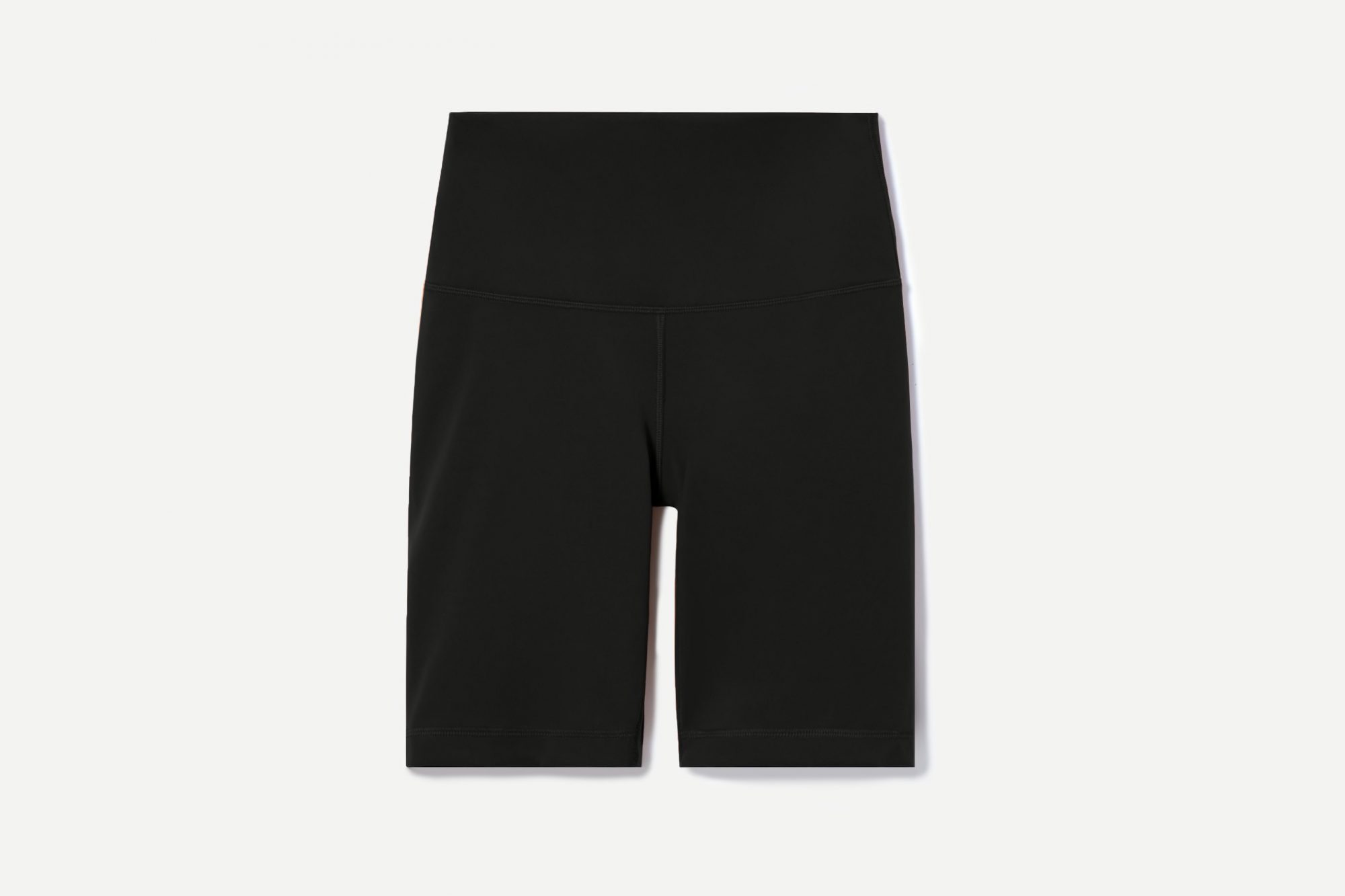 The shorts are high-rise and typically sit above the belly button. They're best for low-to-moderate physical activities like yoga and TV marathons, and they have an inside pocket that's the perfect size for stashing your ID and keys. We love the black shorts because #classic, but the copper ones are really calling to us, too.
Everlane bike shorts in copper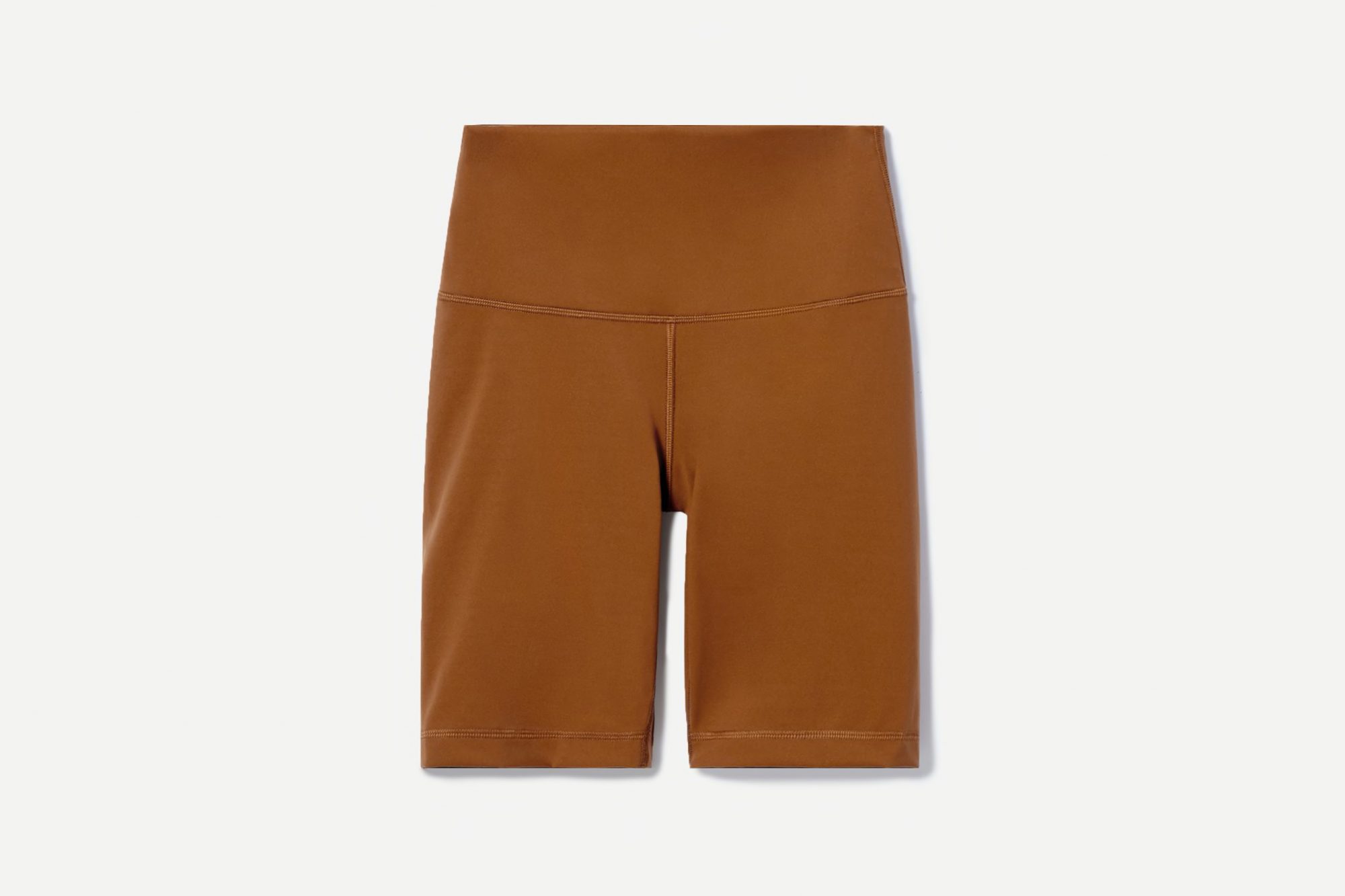 We love that Everlane always seems to give us what we want. Whether it's fabric face masks to prevent the spread of coronavirus, eco-friendly materials, radical pricing transparency, or Choose What You Pay sales, Everlane always seems to hit the nail right on the head. We're so happy that the brand launched bike shorts, and we can't wait to spend all summer (and beyond!) wearing them.