If you ever wondered what *BLONDE* Belle from "Beauty and the Beast" would look like, Leslie Mann at the Oscars just answered you
We have to admit that with all the excitement surrounding the upcoming Beauty and the Beast film, we were kind of hoping for a Belle moment on the Oscars red carpet tonight. And guys…it just happened. Leslie Mann is totally channeling Belle right now, and we're HERE FOR IT.
Mann's gown was designed by Zac Posen, and it's a chic, modern homage to our favorite book-loving Disney princess.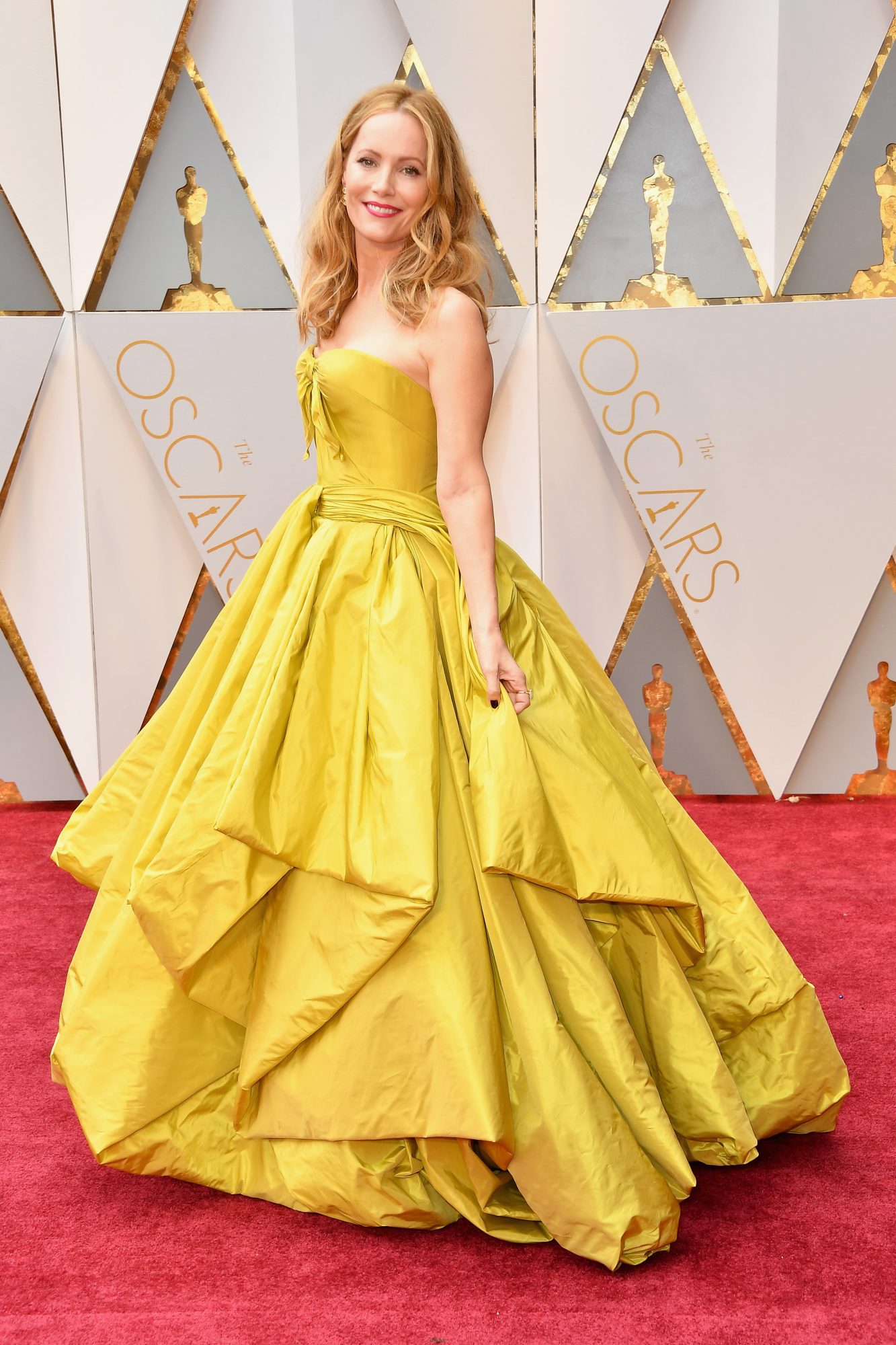 Who knew Belle would look so amazing as a blonde, right? And are you humming "Be Our Guest" right now? Because we definitely are! We can only imagine what it must have been like watching Leslie waltz up to the red carpet tonight. It must have looked a little something like this:
We're guessing Zac Posen must be a huge Disney fan, because this isn't the first time he's given us a magic Disney princess moment on the red carpet. His Instagram is full of Leslie in her Belle gown tonight, including this dreamy slo-mo video of her in a full-on Disney princess twirl.
If Leslie Mann disappears from the ceremony later tonight, someone might need to check the closest library. Just saying.