This body cream has a 2K-person wait list, so we NEED to know what's in this miracle potion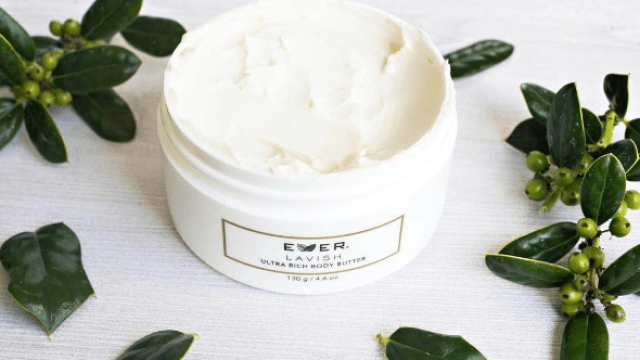 If you are a person who prefers to be at the center of beauty trends, in the know, and on top of the latest products, we have an alarming discovery for you. There is currently a body cream with a 2,000 person waiting list, according to a report from Refinery29, which we could reasonably call a wild and unnecessary number of people waiting to moisturize.
The already popular body moisturizer in question is the Ever Skin Lavish Ultra Rich Body Butter, which had already sold out once, and now it has thousands of people waiting to get their hands on it once it's restocked.
So, what's the big deal with it anyways?
The much coveted Ever Skin Lavish Ultra Rich Body Butter is chock full of moisturizing Jojoba oil and Cocoa butter, the fatty acids contained in Kiwi and Cranberry oils, and the topical antioxidants Sea Buckthorn and Blackberry and Cherry oil.
Based on the popularity, we're assuming this is a winning blend.
Once it's restocked, the popular cream will cost cloying customers $42.
But is it worth the long wait? Only time can tell (literally).
Are you interested in joining the thousands-long list of dedicated skin care fans? This is a decision only you can make.