"Wet Hot American Summer" is coming back for "Ten Years Later" so make it your beeswax to be there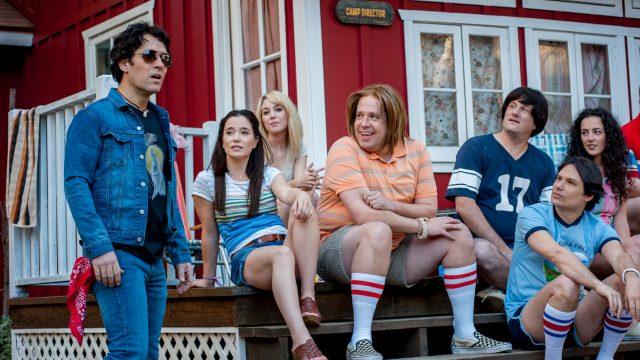 It looks like the Wet Hot American Summer prophecy has come true: they're really going to get together 10 years later.
Following the smashing success of the prequel Wet Hot American Summer: First Day of Camp, Netflix has gone ahead and renewed the series for a second set of episodes. This time, though, we're going to check in with Andy, Lindsay, Coop, Kate, Victor, McKinley,  Neil, and Susie, 10 years in the future. It's like a prequel-sequel, but really more of a movie-sequel. Either way, go ahead and clear your trapperkeeper full of appointments right now.
Netflix released a quick teaser trailer for the new series, which is just the "10 years in the future" scene from the OG movie. And don't forget that at the end of the OG movie, it actually flashes forward to the group's meet-up in 1991.
https://www.youtube.com/watch?v=Db9b1mQLcY0?feature=oembed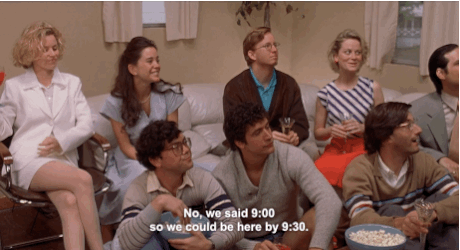 Now we're actually going to see the whole DAY they make of it.
There aren't much details about the series so far, but we'll get eight 30-minute episodes, which will be written by original WHAS scribes Michael Showalter (Coop) and David Wain (who played new character Yaron in First Day of Camp), with Wain directing.
So to recap: The OG WHAS movie took place in 1981, First Day of Camp took place eight weeks before the events of the movie, and now this new series is going to take place 10 years after the events of the end of the movie, in 1991.  Paul Rudd will have now played the same character — who in the movie/episodes will only have aged ten years — over the span of two decades now.
Confusing? Ridiculously? AMAZING? You bet.