Even Maisie Williams' baby photo is just as badass as her "Game of Thrones" character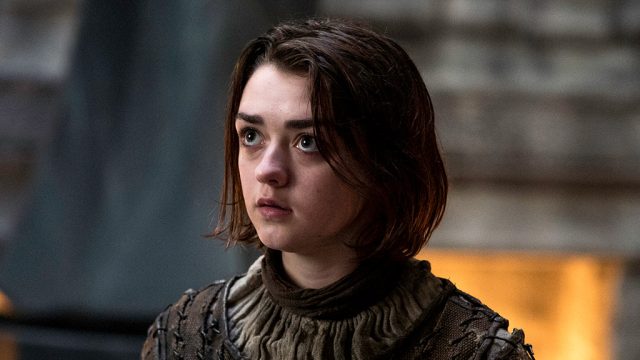 Anyone who's seen a single episode of Game of Thrones knows that Maisie Williams is a badass. Williams, as you probably know, plays the über fierce Arya Stark. Arya has a sword. And a bow and arrow. And oh yeah, a kill list. Take note: Do not mess with Arya. She might be blind this season, but we've got a feeling she's about to bounce back. In a really big way.
Williams' character slays (literally), so we weren't too surprised to find out that she was 100 percent badass even as a baby. Maisie was a guest on the The Late Late Show the other night, and James Corden dug up a baby picture that she posted on Insta about a year and a half ago. Guys, prepare yourselves. It's pretty epic.
We love it! Look at that expression! She totally looks like she's contemplating who to stab next. Even the outfit is perfect. I mean, it looks pretty familiar. Don't you think?
Williams obviously recognizes her infant badassery because she captioned the pic with the hashtags #swag, #baller, #bitchez and #paper, which Corden hilariously asked her about on his show. "Talk me through the hashtags," he said. Williams just shrugged and said, "Look at that face. I just feel like that face is the face of a child baller."
TRUTH.