Even the cast of "Fantastic Beasts and Where to Find Them" didn't know there would be five films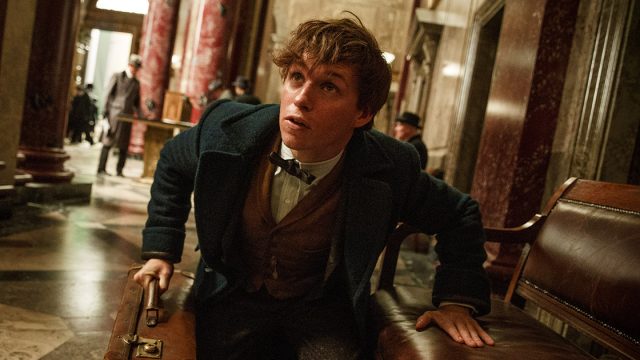 When news broke that there were going to be five (!) Fantastic Beasts and Where to Find Them instead of the previously announced trilogy, we were pretty damn excited.
Speaking at a fan event in London earlier this month (October 13th), J.K. Rowling, who is writing the scripts for the films, revealed that the Fantastic Beasts series was in fact going to be a quintuple. Basically, that means we're getting FIVE MORE OUTINGS into the extended Wizarding World and it's just too much to handle.
"We set a trilogy as a placeholder because we knew there would be more than one movie," Rowling explained at the event. "But now I think we can say — I've now done the plotting properly, so we're pretty sure it's going to be five movies."
Of course, the first film in the series, Fantastic Beasts and Where to Find Them (it's unknown whether all subsequent movies will continue with that title) is released in 19 days (!!!!!!) on November 18th, which is literally the best news ever.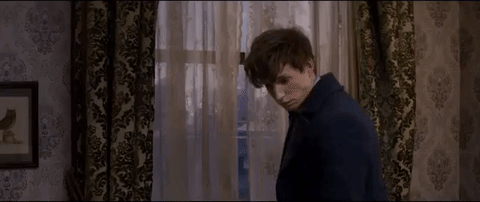 Now the cast of the movie franchise have spoken about the extension from three films to five and it seems that they were just as surprised as the rest of us.
Sitting down at a panel at Entertainment Weekly's PopFest, both Eddie Redmayne, who plays the protagonist Newt Scamander, and Katherine Waterston, who plays Porpentina "Tina" Goldstein, said that they were shocked to learn that there were going to be five films in the series.
"The thing is that it's Rowling's imagination, Eddie said, speaking at the panel. "She has such a passion for it and a specific story that she wants to tell and we get glimpses into that."
The British-born actor – who last year won an Oscar for his role of Stephen Hawking in The Theory of Everything – also said that he felt that his character Newt Scamander was too involved in the Wizarding World that Rowling has created that it feels natural that there'd be a bigger story at play.
"There's a much bigger story here about good versus evil that she wants to tell, and you haven't seen much of it in the trailers and the clips of the film. But it's really a core of the story that she's telling and it has an epic, epic quality to it," he revealed. "So I do see that [Fantastic Beasts] is a macro story that could take more time."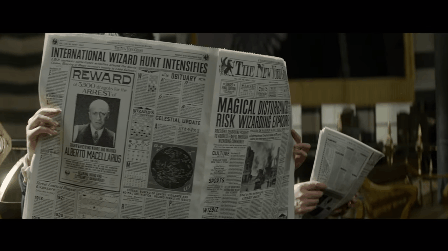 As the above GIF shows, the Fantastic Beasts and Where to Find Them series is set to deal with a lot more than Newt Scamander and his suitcase of creatures.
Mentions to Gellert Grindelwald in the trailers for the film hint that there might be another magical battle of good vs. evil at play, while there are even rumors that a certain Albus Dumbledore will be returning to the franchise.
https://www.youtube.com/watch?v=636n2yzcy68?feature=oembed
SO. EXCITING.
Fantastic Beasts and Where to Find Them hits theaters on November 18th.