"Harry Potter" star Evanna Lynch just dazzled in a retro-witch dress that's truly magic
Irish actress and model Evanna Lynch channeled her inner Luna Lovegood with a magical-witch dress, and looked amazing. The Harry Potter star rocked the ensemble at the first look of The Forbidden Forest at the Warner Bros. Studio in London last week. Her gorgeous blue-green ensemble really matched the environment. The ghouls, goblins and out-of-this-world creatures ain't got nothing on her.
Evanna captured the witchy-queen look flawlessly. The only things missing are Luna Lovegood's Spectre Specs and a magic wand, at this point.
Fairies, wands and unicorns — oh my! Her dress has the most majestic gold accents, and we're so in love.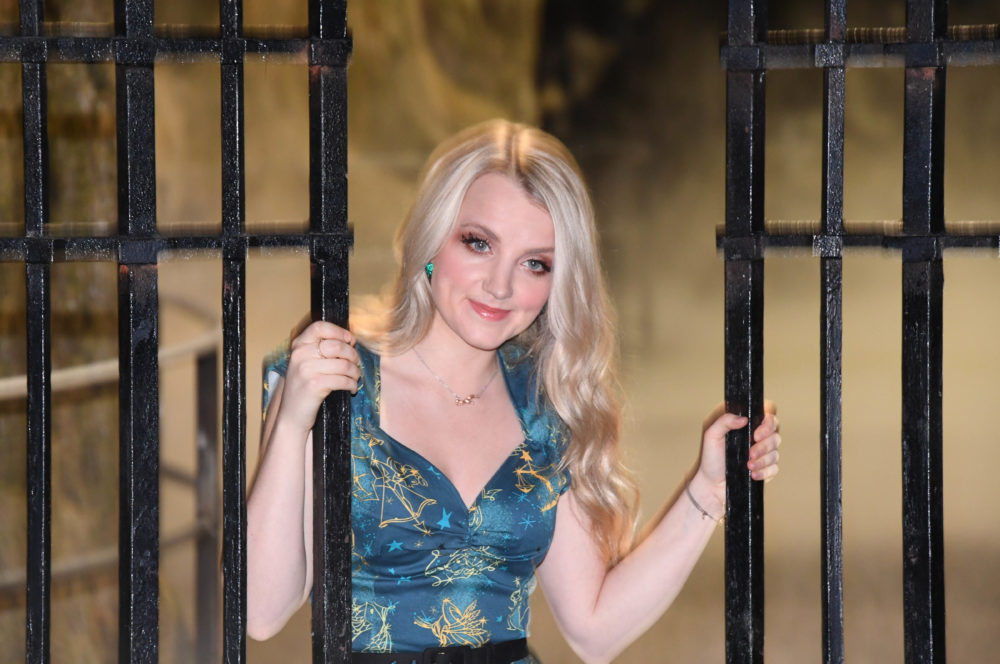 It totally looks like a zodiac-inspired print, and is so gloriously witchy.
And we're adoring how she tied in the black belt and tights. It's so simple and cute.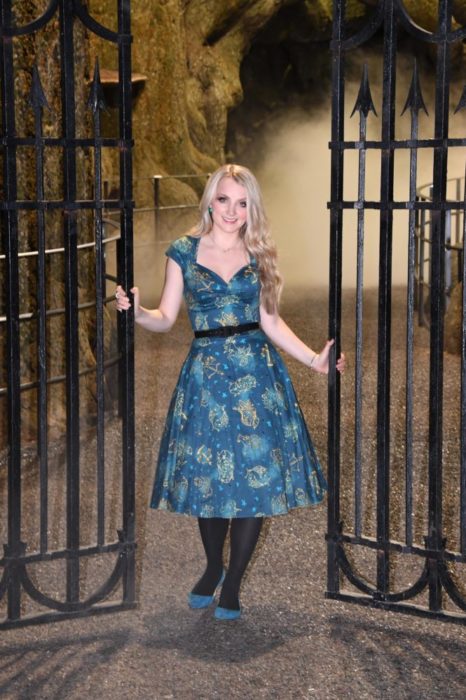 Seriously, she looks too perfect!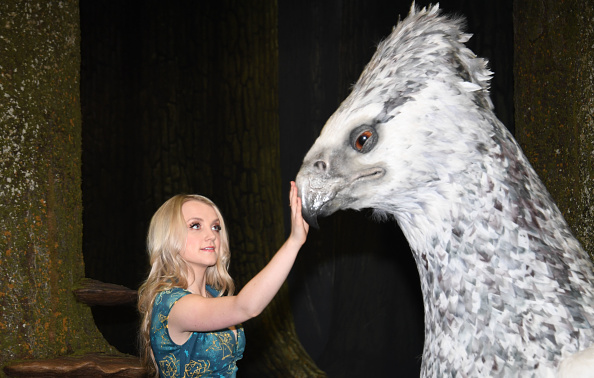 Can we get a Luna/Hippogriff adventure film, STAT?
Evanna's look has a lot going on, so keeping her accessories very classic and dainty was an awesome idea. A true fashionista understands the importance of having not too many statement pieces. And Evanna did the right thing by keeping the focus solely on her frock. And how she managed to find a pair of flats to perfectly match the hue of the dress is beyond us!
With her classic movie star waves and delicate jewelry, she totally is channeling an amazing 1950s sorceress look. The girl sure knows a thing or two about fashion magic!