Evangeline Lilly shaved her head on Instagram, and she looks amazing
Evangeline Lilly has been known for her super-long brunette strands ever since she first graced our TV screens on Lost all the way back in 2004. But the Ant-Man and the Wasp star just debuted a brand new look on Instagram, shaving her head in a series of incredible videos for her followers. And the end result is seriously stunning.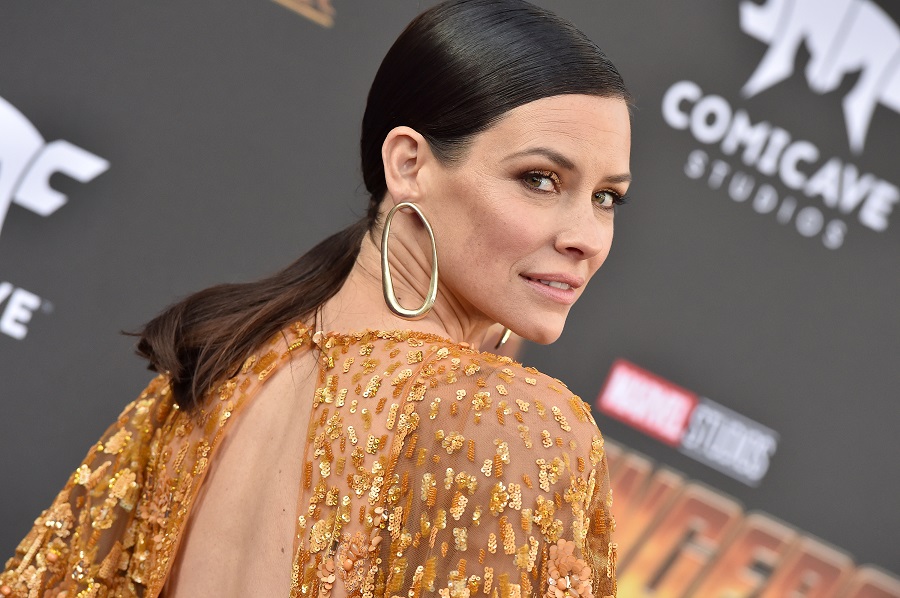 Lilly didn't reveal the reason behind her hair change, but on Saturday, November 2nd, she shared a "before" photo along with several videos of herself using scissors to give herself a short cut. She then debuted her new haircut in a gorgeous shaved-head selfie the next day. While she obviously looks beautiful with her new look, our favorite part is how confident and radiant she seems, inspiring us to go for whatever major hair switch-up we've been thinking about.
In her first Instagram post, Lilly used #homecut, asking her followers if she should "stop or keep going??" She got tons of enthusiastic responses from fans who are loving her shaved head, although she didn't make the official reveal on her page until the following day.
Check out the process of her hair transformation, before she shaved it off in its entirety.
And then, the end result, a car selfie which she captioned, "Hello ?. It's a BEAUTIFUL day."
Lilly also shared some photos of herself on the Instagram account for her children's book series, The Squickerwonkers, taken while she visited local schools at a Halloween fair to read to kids.
It certainly seems like Lilly is loving her new look. In the comments section on her posts, she responded to fans asking about her reason behind the switch-up. One fan asked if "this is for a role or just for fun," and she said, "Always fun." Another asked "why," to which Lilly responded, "Because I really, really love it."
We definitely agree; we love it too!