J.J. Abrams has responded to Evangeline Lilly's comments on her traumatic Lost nude scenes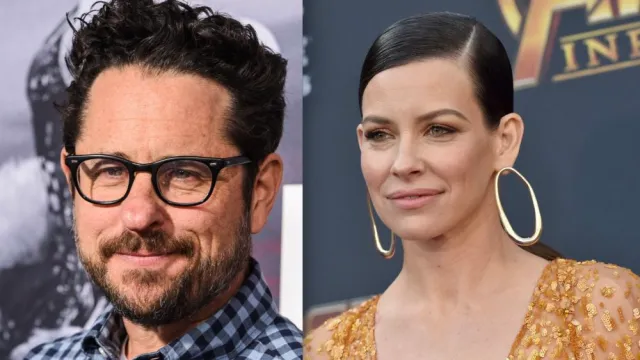 The #MeToo movement has empowered countless people to open up about their experiences with sexual harassment and misconduct in the work place—especially in the entertainment industry. And the latest actress to share her story is Evangeline Lilly, who revealed she felt she had "no control" over the nude scenes she filmed for Lost.
Lilly starred as Kate Austen on the hit ABC series for all six seasons, and in a July 31st episode of Lost-themed podcast The LOST Boys, she opened up about how she felt "cornered" into doing a nude scene during Season 3, and shared that it wasn't the only time she felt coerced into an uncomfortable situation on set.
"In Season 3, I'd had a bad experience on set with being basically cornered into doing a scene partially naked, and I felt had no choice in the matter," she said. "I was mortified and I was trembling, and when it finished, I was crying my eyes out and I had to go on to a very formidable, very strong scene immediately thereafter."
Lilly added, "And so, in Season 4, another scene came up where Kate was undressing, and I fought very hard to have that scene be under my control, and I failed to control it again. And so, I then said, 'That's it. No more. You can write whatever you want—[but] I won't do it. I will never take my clothes off on this show again.' And I didn't."
She explains that her 15-year experience in the entertainment industry has helped her become "a little bit better equipped now to not have uncomfortable experiences come up," meaning she'll pass on a role if nude scenes are required. "It's not because I think there's anything wrong with doing nudity. It's because I don't trust that I can be comfortable and safe," she said.
Lilly noted that she's lucky to be in "a very privileged position" where she can now pick and choose her projects: "I've got enough success under my belt that I can be, and I feel for women who are just struggling to come up in the industry and don't really know how to navigate that."
Lost co-creators J.J. Abrams and Damon Lindelof, along with the show's executive producers, Jack Bender and Carlton Cuse, issued a statement about Lilly's comments to People.com on August 2nd, writing,
"Our response to Evie's comments this morning in the media was to immediately reach out to her to profoundly apologize for the experience she detailed while working on Lost. We have not yet connected with her, but remain deeply and sincerely sorry. No person should ever feel unsafe at work. Period."
We're so sorry to hear that Lilly felt pressured when filming these scenes, but we're applauding her for opening up about these experiences. Hopefully it will make many others feel less alone.