Evan Rachel Wood's silver ombre hair at the "Westworld" premiere is perfect
We've all been patiently waiting for HBO's newest sci-fi drama Westworld to air for the past year. A remake of a 1973 film written and directed by Michael Crichton, Westworld is about a robot hosted amusement park for wealthy visitors who wish to live out their desired fantasies – no matter how criminal or harsh. We're excited to see how this plays out, and after watching the trailer, we just know Evan Rachel Wood is going to kick some major ass!
The photos from the Hollywood premiere are out and we don't know if we're more excited for the show or Evan's hair anymore! The 29-year old beauty effortlessly rocked a simple black cut out dress, and looked absolutely stunning! Her new hair color, however, totally stole the show!
Dark black with a beautiful gradient into gray, Evan is definitely paving the way for a new trend.
And as if the look couldn't have gotten anymore perfect, the split in Evan's gown is super sexy and chic.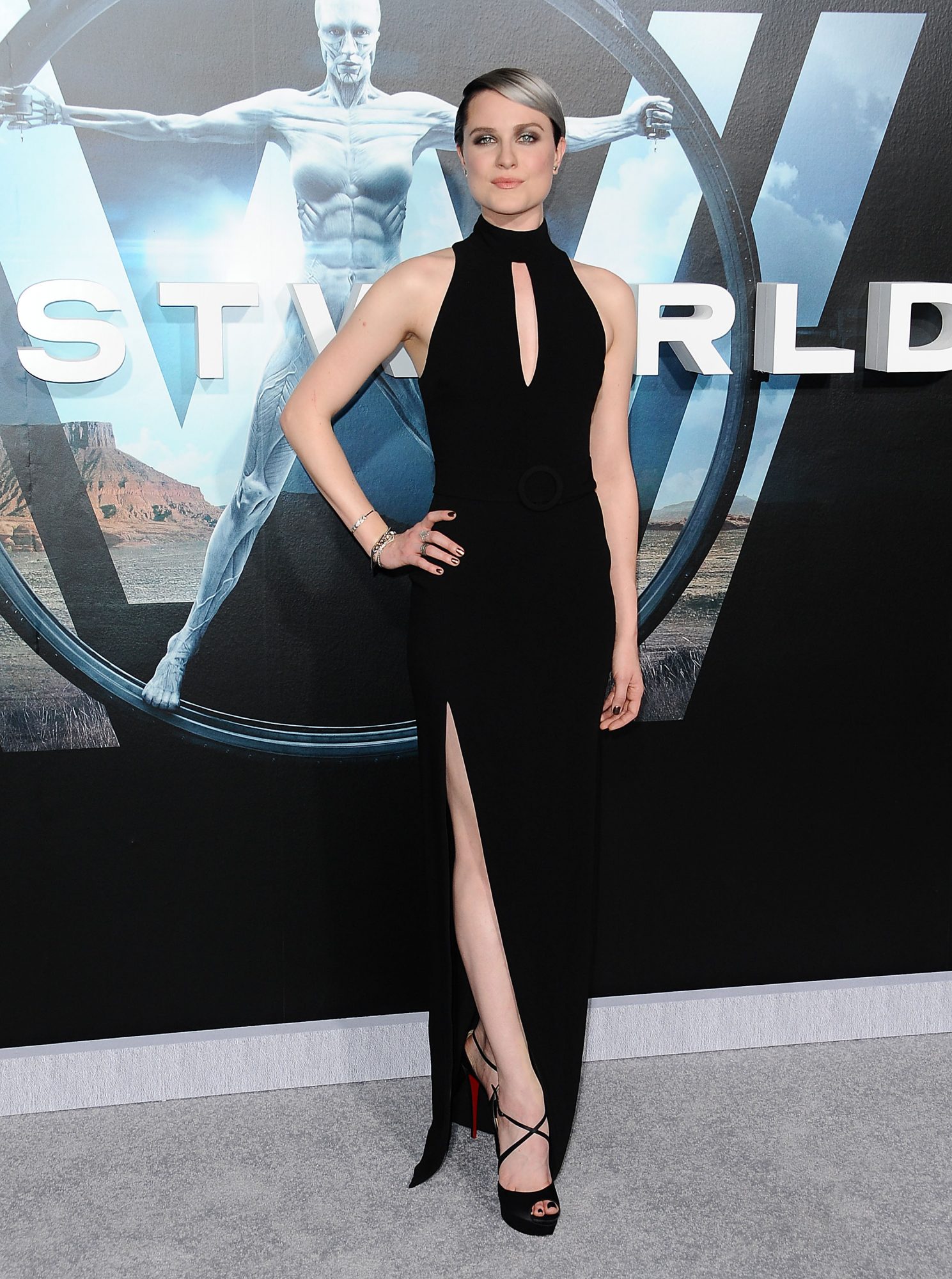 We obviously adore Evan for her candid stance on all things sexuality, but right now we're completely fawning over how gorgeous she's looking!