Evan Rachel Wood wrote a deeply personal essay about her time in a psychiatric ward, and this is required reading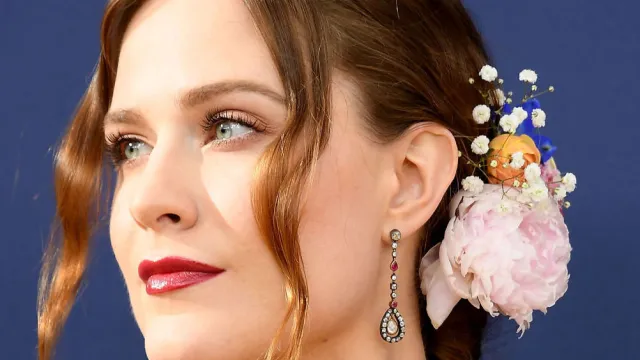 Evan Rachel Wood has been open about her past sexual abuse and rape and even bravely testified before Congress about her experiences. On January 31st, the actress published a heartbreaking and moving essay for Nylon about the sexual traumas' effects on her and how she arrived at the decision to check into a psychiatric ward.
After several years in an abusive relationship and undiagnosed PTSD, Wood described being 22-years-old and calling her mom for help after attempting to commit suicide. Her mom checked her into a private psychiatric hospital which Wood called "the first place where I had felt safe and taken care of for some time."
"My mind was not a peaceful place," Wood wrote. "My mind at the time was filled with scars and shadows and, most importantly, so much shame. I was struggling with PTSD and didn't know it. PTSD is considered a mental illness; it can be caused by a number of things and is not limited to brave service people. My PTSD was caused by multiple rapes and a severely abusive relationship that went on for years."
false
Wood wrote how she was ashamed at the time and even changed her name at the hospital so the press wouldn't find out she was in the throes of crisis. Now, she has no shame in telling her story, and says that the biggest takeaway from her stay in the psych ward was that it "taught me that people could love me, for me, and nothing else. It taught me I was much more resilient than I thought."
https://www.instagram.com/p/BsULvBfHLRv
Wood hopes her essay spreads awareness and helps remove the stigma associated with seeking help for your mental health.
"There is no economic class, race, sexuality, or gender that is safe from their own mind," she wrote. "We know success doesn't cure depression, we know that people telling you they love you doesn't cure depression, we know that just thinking positively doesn't cure depression."
You can read her entire essay on Nylon.