Evan Rachel Wood kept up her all-suit promise with a devilishly gorgeous midnight blue version at the "Westworld" PaleyFest panel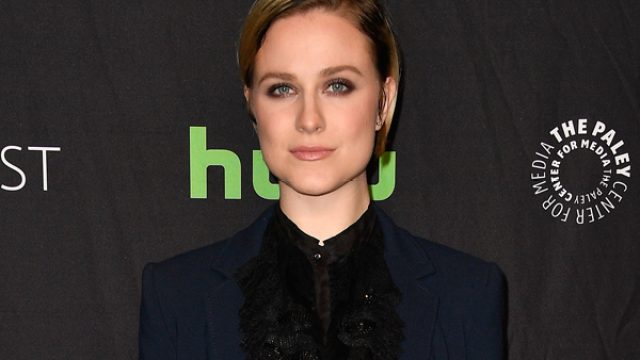 It's all about those suits, about those suits. The stunning Evan Rachel Wood continued her all-suit promise at the 2017 PaleyFest and we're obsessed.
On Saturday, Wood revealed that she was serious about her suit vow and we're totally on board.
Back at the 2017 SAG Awards the 29-year-old actress explained her latest suit obsession.
"I've always wanted to do it," Wood told E! News at the time. "I promised myself this year that I would wear a suit to every award show."
Beginning in 2017, the actress has stuck to that vow and the latest suit is total perfection. During the 34th Annual PaleyFest in Hollywood, Wood was all about the blue suit look.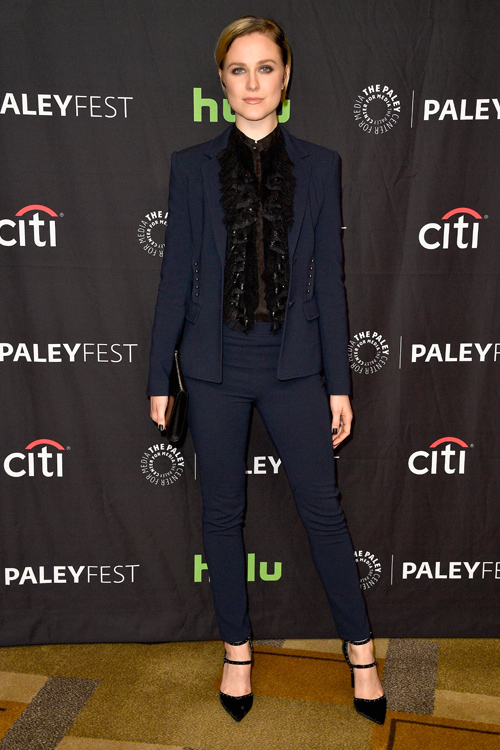 Her sleek navy suit with black accessories is SO chic and very fierce.
We especially love the ruffle shirt detailing in this look. Plus, who doesn't like the midnight-black color combo?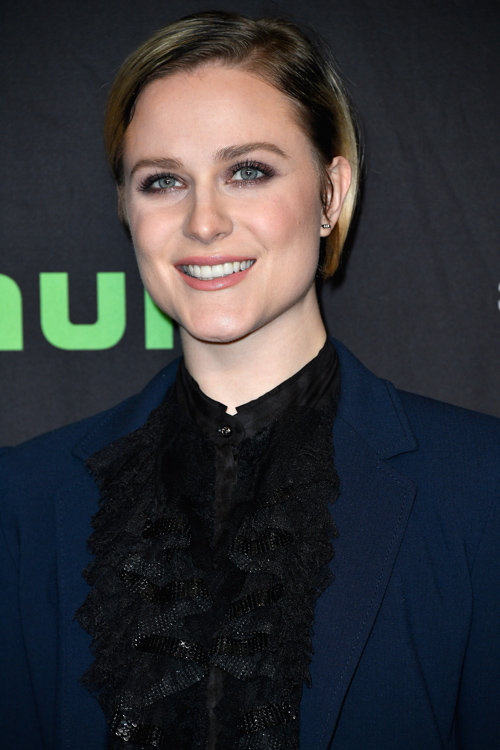 When asked about her suit promise, the Westworld actress revealed it was very personal.
"I dunno, a lot of it is personal. I think I myself felt pressure a lot of times that I had to look or dress a certain way, and especially growing up with the industry," she told 'E! News.' "So I thought, you know, I'm just gonna go the other way and reach out to a little girl who is like me, possibly. So that's what I'm going for this year."
Wood has kept the suit trend alive all year and we've been watching in awe as she stepped out on each carpet.
One of her best looks was the SAG Awards blue velvet suit. Just look at how sophisticated she looks!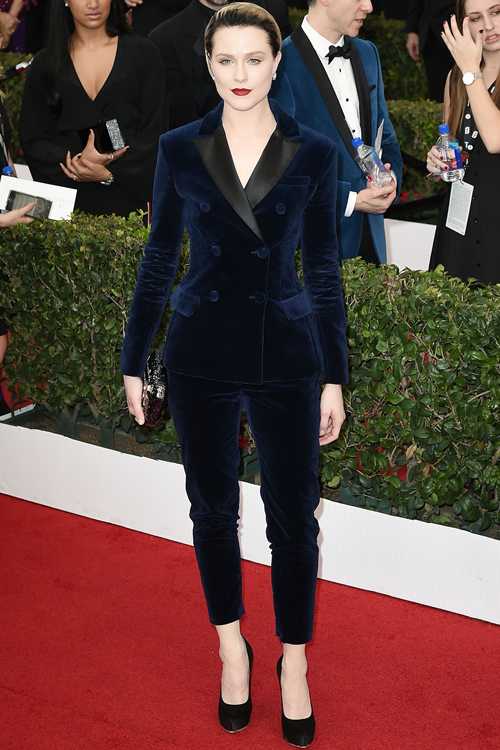 In January, Wood made a major statement with her tuxedo inspired ensemble. She rocked this timeless outfit at the Golden Globes, and we're still talking about it.
Of course there was this patterned suit, which again was absolute perfection.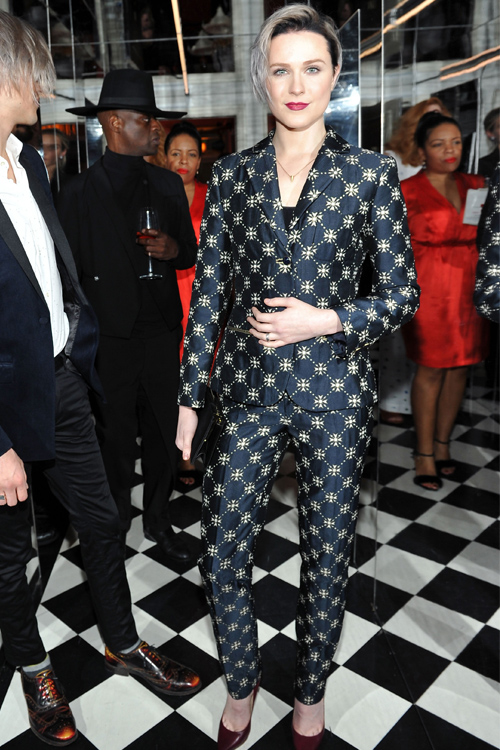 Our favorite however, might be this BAFTA Tea Party number. It's a spin on the "suit" promise, but still counts because it's a pantsuit!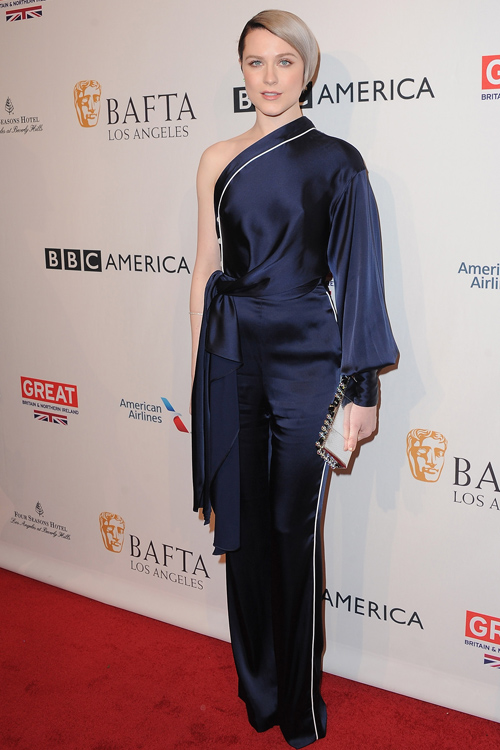 Which suit is your favorite so far?