Evan Rachel Wood explained why she has chosen not to name her rapists in a candid message to fans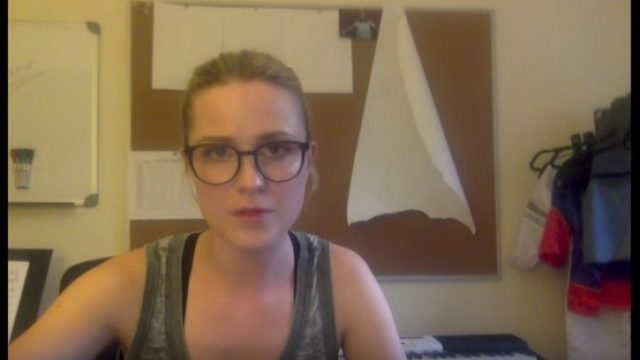 In light of the recent allegations against Harvey Weinstein, some people are asking why it took so long for his victims to share their stories. To help others understand why coming forward with allegations of sexual assault, harassment, and abuse is easier said than done, Evan Rachel Wood explained why she has chosen not to name her rapists.
And this week, Wood uploaded a video to YouTube titled, "I'm here to tell you that I'm afraid," in which she shares her thoughts on why victims of rape and sexual assault wait to come forward, or perhaps choose not to come forward at all.
https://www.instagram.com/p/BZjf_3TFq5E
"In many cases, when women come forth with a story about sexual assault or sexual harassment, people are very quick to try to discredit them or knock them down or look for any sign of foul play or any reason not to believe them," Wood said in the video.
She notes that people often wonder why victims don't come out sooner or why when one person tells their story, "the floodgates open." Wood explained that this phenomenon happens "because it's safer."
https://www.instagram.com/p/BY_pWT_Fzb2
"And I am guilty of this as well because I have not named my abusers," Wood continued. "Not because I don't plan on saying these peoples' names eventually, but because to start that process is an emotionally draining, financially draining, really everything draining, thing to do and to go through, and I want to do it when I'm ready."
The Westworld actress said that her abusers are incredibly wealthy, powerful, "entitled white men." She hasn't named them because she's only one person against these powerful people, she explained. And having to "re-traumatize" herself is a terrifying prospect she isn't ready for.
Wood also asserted that once a woman comes forward, she has a target on her back, and her career and life is often negatively impacted. It's unfortunately not as simple as naming a name and seeing justice served.
You can watch her full 14-minute video below.
https://www.youtube.com/watch?v=kksbLCncAxM?feature=oembed
The psychology of being a sexual assault survivor is complicated and nuanced, and in many ways it's because coming forward all too often opens victims up to attack, shame, and further abuse. We are so glad that Wood has spoken up about this side of the issue.
If you've been the victim of rape or sexual assault, don't hesitate to call the National Sexual Assault Hotline at 1-800-656-HOPE (4673). You don't have to name names, but people will be there to support you through your healing process — at whatever pace you'd like.